Xoom: The In Depth Review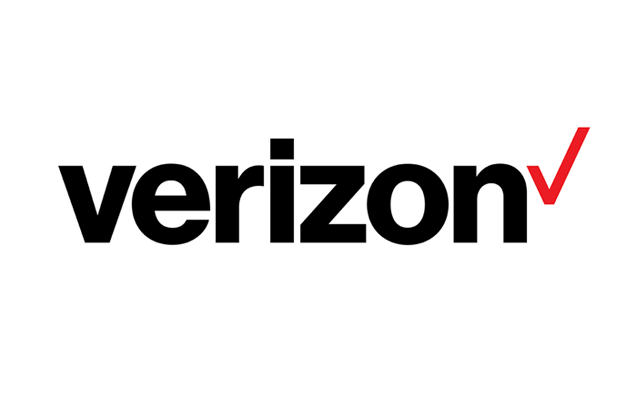 Indiana blogger Wayne Drescher Jr. shares his thoughts on the Motorola Xoom. Wayne gave the Verizon Midwest team permission to cross-post this on our blog.
(This Review Originally Posted as GizmoNinja.com back when I owned the site - Now it resides here also Enjoy!)
Let's talk about a device that is so dear to me and makes me smile every time I hold it shall we? This device is the first Android Honeycomb OS infused tablet to grace the market today, sporting specs that make it one of the best pieces of technology I have ever touched. Being a power user in many ways I seem to always have some fun tech toys lying around. I have more fans in my computer than my house and a great collection of a cell phone "grave yard" on the desk, so you can see I love any device out there. From the day the Ipad came out from Apple I have always been a skeptic on the whole tablet thing and waited for a tablet with more practical usage like a Windows tablet. I never have been a fan of iOS running on a tablet because of the user interface and multitasking still feels ripped from an iPhone/iPod. To me a tablet should be a mix between a laptop/computer and a phone with various ways to get a lot of content with the thought of quicker access and touch input in mind. Sure the iPad is a great product and I can't come close to knocking it and its success, but it's not for me. Once I received the Motorola Xoom and actually held it is when I starting getting excited. The build quality is so sleek and curvy, something that was far from my Droid X in design. This tablet was large in size but not over whelming at all, along with the great software running inside of it I could see this device was a knockout punch. Please take sometime and check out what I have to say about each of the topics below (Pros/Cons) and check out the HD in-depth review video (which is very detailed) and always please leave us some comments below!
Hardware Overview
Pros:
- Sleek in the hand
- Durable feeling with a nice smooth curve design (helps for flat surface sound)
- Less bezel more glass – almost reaches outside
- Power/Lock button conveniently placed on the back where your finger rests
- Dual flash is very bright and works great in low light situations
- Dual speakers placed perfectly on the left and right side for dynamic sound
- Headphone jack placed perfectly on the top which doesn't get in the way
- Backside Camera Lens Doesn't Protrude out
- All ports placed in the bottom center of landscape to provide great docking and organization
- Screen is very vibrant and works in all light conditions
- Battery life is amazingly great for everyday usage
Cons:
- Heavy to hold – sometimes the 10 inch can seem very cumbersome while holding
- Fingerprints are an issue but what touch screen isn't
- Cosmetically easy to scratch the product with heavy use (rings on fingers etc)
Software overview
Pros:
- Very futuristic and eye pleasing user interface
- Multi-touch up to 10 fingers provides for better interaction
- Very responsive on touch commands
- Back/Home/Recent List are in the perfect location for fingers and change position when user rotates screen
- Recent Application List provides faster multi-tasking
- Notifications do not get in the users way and show up near the bottom right of the screen out of the users way
- Notifications are easy to interact with or dismiss
- Accessibility options provide for better help with navigation if needed
Cons:
- Not the best user-friendly user interface – hard to learn for the average user
- Software a tad buggy (software updates can fix this)
Motorola Xoom Specifications
- OS Android 3.0 (Honeycomb)
- Dimensions 249.1mm (h) x 167.8mm (w) x 12.9mm (d)
- Display 10.1 inches 1280×800 resolution
- Resolution 1280×800
- Weight 730g
- Processor 1GHz Dual-core processor NVIDIA Tegra 2
- Battery Up to 10 hour video playback
- Connectivity 3.5mm, micro USB 2.0 HS, Corporate Sync, Wi-Fi 2.4GHz & 5GHz 802.11b/g/n, Bluetooth 2.1 + EDR + HID
- Network 3G, 4G LTE upgradeable, 802.11n w/Personal Hotspot
- Messaging/Web/Apps Email (Corporate Sync, Google Mail, POP3/IMAP embedded, Push Email, Yahoo Mail) , WebKit w/ Flash
- Audio AAC, AAC+, AMR NB, AMR WB, MP3, XMF
- Video 720p capture/1080p playback/streaming, H.263, H.264, MPEG4
- Camera 5 MP rear-facing camera with dual LED flash and 2MP front-facing camera
- Memory 32GB on board user memory, SD card support after software update, 1GB DDR2 RAM
- RAM 1GB DDR2
- Input Touch Screen with pinch-to-zoom navigation
Video: PART ONE
Video: PART TWO
To wrap up this whole review I would like to let everyone know about how great this product is. At first I never saw a need for a tablet around my house or saw myself ever owning one in the future. Sometimes I have to make sure my tech toys are practical especially if they have a price tag that is up there. Right now you can get the WiFi/4G version for 800$ retail and 600$ with a 2 year plan through Verizon Wireless. Right now there is speculation of how much the WiFi only version is but you can bet its quite lower and will be priced competitively. I was lucky enough to have Verizon's service activated on the tablet and to test out how well it did vs the WiFi connections. At times I would switch of the Xoom's WiFi and let the 3G/4G take over and it was around the same experience doing my normal tablet tasks. I got to take the tablet around and test the signals and I have to say that I was amazed at the signal it pulled. I live in a very farmland type of community and my phone on Verizon doesn't get the best service right now at the office (1-2 bars), but when I used the Xoom it was pulling around 3-4 bars on average. I did not have a chance to test 4G, but I do know the speed is comparable to anything on your dsl/cable network at home which means you could have some pretty quick speeds anywhere you can get a 4G signal. Imagine video chatting while walking around in a National Park or watching the sun rise on a tropical beach with a friend back home, amazing. There isn't a lot of cons to say about this device in my opinion.
The device is everything it should be and will take time to mature in the tablet race. Right now Android Honeycomb is lacking a portion of the tablet made apps that make the experience better, but at the same time can open the regular Android apps just fine. I am sure in due time the market will be flooding with tablet made apps and the popularity of Android tablets with rise up to where it should be. All in all this tablet is made for someone who wants that iPad alternative and wants the look and feel of the Android OS with its multiple homescreens and easy to get to widgets. Like I said, there is a slight learning curve for the average person but once you get past that this device could be your savior. This device can be used for entertainment or helping around the kitchen with recipes, the ways you can use the Xoom are very practical. I wanted to keep this review short and sweet and less wordy since most people should watch the video above and actually see what this device looks like and how it would feel if you had one.
I want to thank you for checking out my review and urge people to at least consider the Xoom and let me know below if you got one in the comments below!