Your Tech Weblog: Droid RAZR M & Intuition™ by LG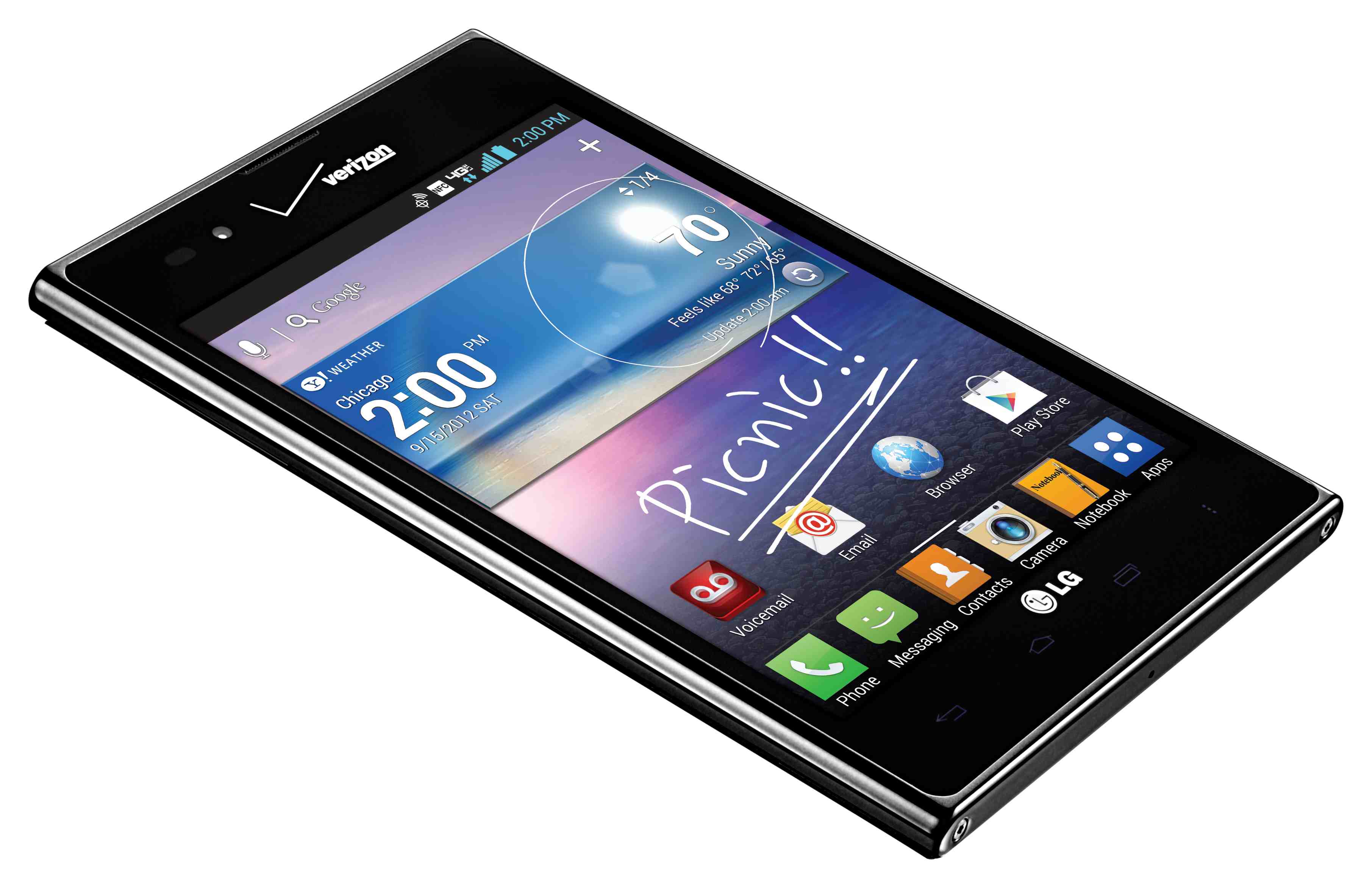 Intuition by LG
Julio Ojeda-Zapata, TwinCities.com and St. Paul Pioneer Press consumer-technology writer, shares his thoughts on the Droid RAZR M and Intuition™ by LG.
Touch-screen smartphones come in an astonishing variety of shapes and sizes. So do tablets.
In fact, the line between the two often blurs as the screens on smartphones increase in size, approaching that of smaller tablets.
This has led to unfortunate terminology, like "phablet."
I was reminded of all this as I tried out two new Android-based Verizon phones.
One, Motorola's Droid Razr M, is a super-compact smartphone. The other, LG's Intuition, is a smartphone large enough to be considered a teeny tablet. It's a phablet! (Whomever coined the word should be flogged.)
After spending a week with the two phones as my ever-present companions, I am surprised to say I like them both.
I'm a big fan of smaller smartphones, as you'll recall if you read my post on Verizon's HTC Droid Incredible 4G LTE. With such phones, one-handed use is a snap because it is easy to get a thumb anywhere on the screen.
And I love how the Droid Razr M all but disappeared in front jeans pocket.
Read the rest of the article on Your Tech Weblog.
For more Verizon Wireless news, subscribe via RSS feeds in the right rail.