How smart is your world?
As IoT devices and ambient computing approach ubiquity, we will use them more but notice them less
Full Transparency
Our editorial transparency tool uses blockchain technology to permanently log all changes made to official releases after publication. However, this post is not an official release and therefore not tracked. Visit our learn more for more information.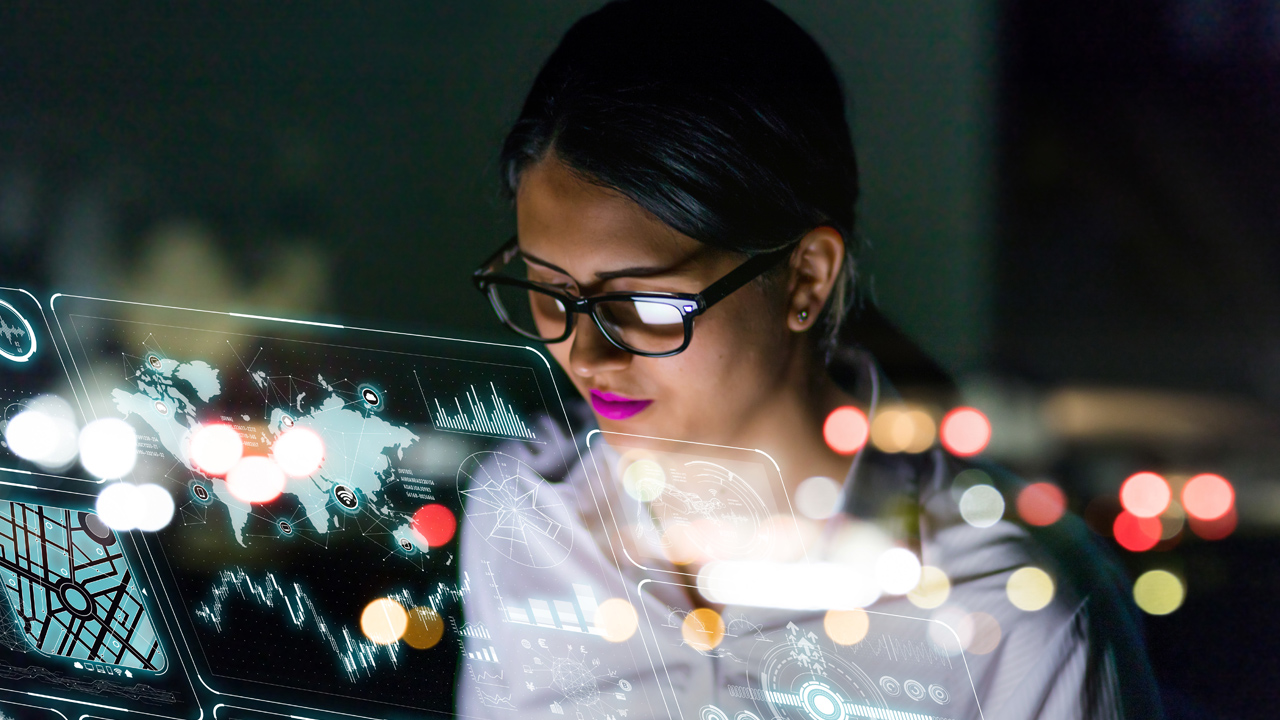 In 2005, David Foster Wallace gave a now-famous commencement address at Kenyon College in which he related a story about two young fish who encounter an old fish swimming in the opposite direction. The old fish greets the young fish and asks "How's the water?" The young fish swim away thinking, "What is water?"
When technologies are new and cumbersome, they often come with labels that are also new and cumbersome – "the World Wide Web," for example. As with the water above, ubiquity and habituation eventually make these once startling technologies seem almost imperceptible, so the labels fall away.
The term Internet of Things (IoT) is following this path, and as the technology has developed and expanded its use applications, it has given rise to new offshoots like the Industrial Internet of Things (IIoT) or the Internet of Medical Things (IoMT), which then morphed into the "Internet of Healthcare Things" (IoHT).
If smartphones and WiFi connected us to our virtual lives (digital calendars, email, the internet, and so on), IoT uses sensors and a variety of technologies (cloud-based apps, internet, Bluetooth, wireless networks, cellular networks, etc.) to connect us to the physical things in our lives, and in turn connects these devices to each other as well. The internet of things marks a new chapter in connected technology, one that has the potential not just to connect us but to actually improve our lives.
Industry analysts estimate that by 2020, there will be upwards of 50 billion connected devices.
So is the term internet of things still necessary? And how smart are our daily lives right now?
On a given day, your alarm sounds, and you wake up feeling warm and toasty; your partner wakes up right next to you feeling perfectly cool. How? Because your dual-zoned smart duvet syncs with an app that allows you to program the temperature for each side and even choose what time the bed will make itself. It also helps you save both money and the environment, because cooling or heating just your bed rather than the whole house can reduce your energy consumption.
You can check your sleep statistics with your FitBit and pull on your connected shoes, which sync with an app that tracks your speed, cadence, and stride length. Your coffee is ready when you reach for it, because your smart coffeemaker syncs not only with your phone but also with your voice-controlled smart speakers. You've connected your smart appliances to your Nest smart thermostat, so your laundry will start when Nest data indicates that your home's energy demand is low.
A smart home offers additional security features, too. There are programmable garage doors, video doorbells, and smart locks.
With so many devices already talking to each other just in your home, it's easy to see why industry analysts estimate that by 2020, there will be upwards of 50 billion connected devices.
With so many devices already talking to each other, is the term internet of things still necessary?
However, IoT is not limited to consumer use, and here is where IoT applications are working in the background of our daily lives more imperceptibly. Cities and communities around the world are turning to smart solutions to address issues such as traffic congestion, pollution, energy consumption, and waste management, just to name a few.
Your city planners, for example, may be using sensors to create intelligent street lighting, to analyze traffic data and intersection safety, or to optimize parking.
Proving that smart and green go hand in hand, in 2017, Washington DC was named the world's first ever LEED Cities Platinum city. "Washington, DC is setting the bar for smart cities all around the world by leveraging technology and data to achieve sustainability and resiliency goals," said Mahesh Ramanujam, president and CEO of US Green Building Council.
Enterprise has been a powerful force in IoT innovation for several years now. These innovations touch your life in countless ways through IoT solutions in agriculture, healthcare, retail, transportation, manufacturing, public safety, or beyond. For example, you might not be aware of temperature sensors, door-hinge sensors, and shelf-weight sensors but your milk, meats, or prescriptions are likely safer as a result of this step-by-step monitoring.
Similarly IoT, or IoHT, has revolutionized the healthcare industry. The ability to connect healthcare devices and gather data like weight, blood pressure, or blood sugar levels on a large scale is helping reduce costs while improving the personalized care patients receive.
Increasingly, our connected lives are just our lives.
"IoT has opened new domains and allowed us to collect data in ways that simply weren't available to us before smartphones," says Michael Palmer, Head of Products for Machine Learning, AI, and Big Data at Verizon Media Group. He points out that machines alone do not solve problems but says, "The strength of IoT is that it helps us do a better job of solving problems."
Our world is smart and getting smarter as we continue to add IoT technologies and, now, ambient computing to our daily lives. Increasingly, however, our connected lives are just our lives.
For related media inquiries, please contact story.inquiry@one.verizon.com
For more on the Fourth Industrial Revolution, please visit this page.