Next gen tech for smarter government
How tomorrow's smart communities may react on their own.
Full Transparency
Our editorial transparency tool uses blockchain technology to permanently log all changes made to official releases after publication. However, this post is not an official release and therefore not tracked. Visit our learn more for more information.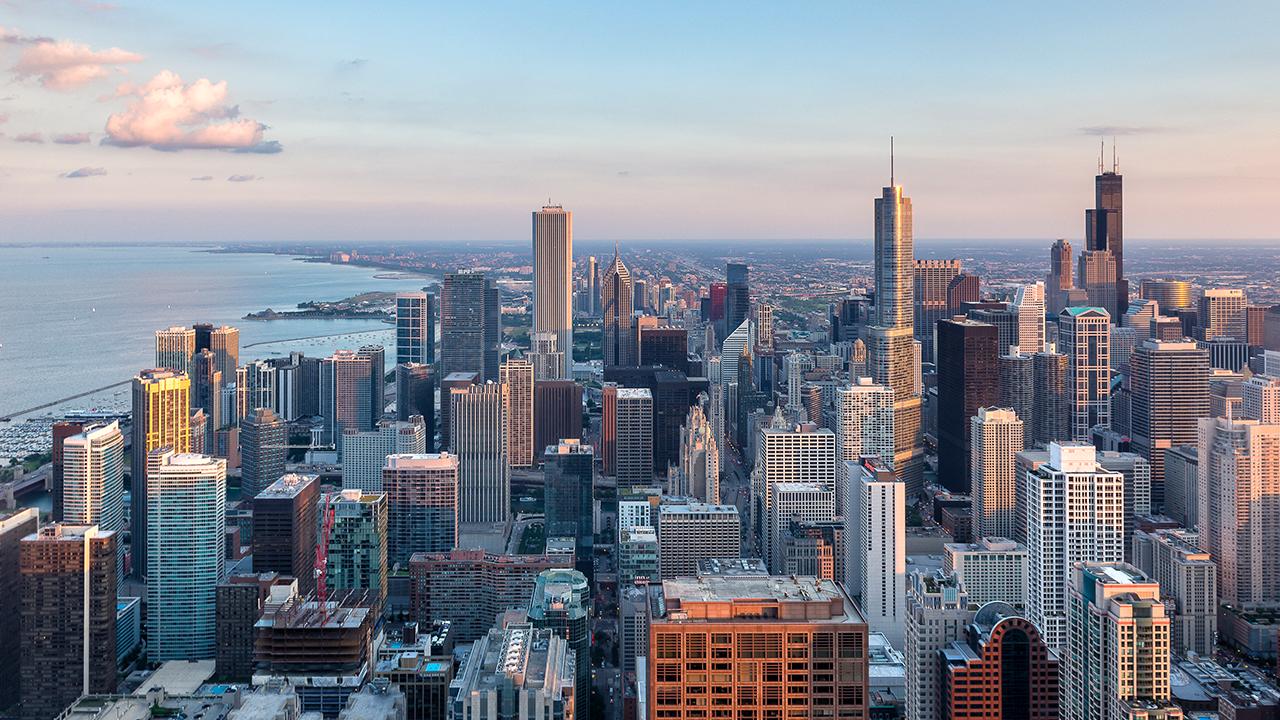 As technology companies change the way people live their lives, their governments have an infinite amount of similar opportunity to improve the communities that we live in as the Fourth Industrial Revolution (4IR) comes to Main Street. Just as the advent of the cell phone brought traffic alerts and school closing messages, 5G and other amazing technologies will continue to change the relationship between government and citizen in ways we can't even anticipate yet. I think a lot about this, and break it down into 3 major categories: smarter communities, data integration/leverage, and supply chain intelligence.
4IR will bring about a new era of smart communities, with advanced sensors telling us more and more about how they function and how to make them better, faster, safer, and cleaner. Today's smart communities take data points such as video feeds or telephone calls or events and make them available to humans back in operations centers to react to. Tomorrow's smart communities could potentially react on their own, dispatching law enforcement and EMS to a car accident while rerouting other cars with smart traffic lights and turning off power to the downed light pole while drones are sent to hover overhead to live stream the scene.
This future will make us safer, our communities more efficient, and save both citizens and their government money. It will also open up new opportunities of public private partnerships, to take crowdsourced traffic data and makes it available to governments to manage congestion, fix potholes, and more. Incredible sensors like gunshot detectors, pollution monitors, and citizen-hosted IP cameras and more could be enhanced with crowdsourced data on all sorts of things through apps like NYC's 311 App to make issues, and solutions, available to governments in real time. As 5G rolls out and 1Gbps speeds and near zero latency becomes more available, these sensors will get even more capable, inexpensive, and secure. This means that governments will become more informed and able to act upon or even anticipate the needs of their citizens faster and more accurately.
As these data are collected, it obviously has to go somewhere and analyzed to be made actionable. Local governments, who have warehouses of archives and servers full of data about their streets, their utilities, and environments, continue to struggle to integrate these data and use them when needed. We have all seen the utility worker or fire chief unroll a huge paper blueprint or map onto the hood of their truck, forcing guesses on where to jackhammer and praying that it was put together accurately decades ago and still current today. They might have the electrical lines mapped on one piece of paper, but the gas and water lines are on another, and they certainly can't tell what hour is best to do this work based on bus routes and historical traffic patterns. They might be able to call back to someone to look it up for them, but now the clock is ticking.
Technologies enabled by 5G can take those data and not just digitize them, but use AR/VR to actually overlay them onto the very street that the construction crew needs to dig up. How amazing will it be when a first responder can put on AR goggles and "see" the buried gas and power lines running to the house and know whether they are turned off or still feeding the fire? A police officer could look down a street during a mandatory evacuation and have information provided by the family about residents with disabilities who may need assistance getting out projected right onto the front doors so they know where to focus their efforts. It's not as if many governments don't have this information, it's that it isn't actionable in real time by the men and women who need it in the middle of the night.
Finally, with every dollar scrutinized, governments are being pushed to purchase only exactly what they need, and rightfully so. Imagine a municipality that doesn't order any more paper, fuel, or asphalt than it truly needs, or doesn't take up more parking space than its fleet requires. Mapping potholes in real time can point a repair crew to a new hazard along their route instead of sending them out the next day for just one job. Sensors and data on consumption will continue to help make our governments (and businesses) more efficient and responsive to their citizens and customers, which could save money, time, and open up space for further innovation.
Our future is bright and the technologies of tomorrow will bring us to a level of customer service that we can only dream of, especially at the local government level. There will certainly be challenges along the way as new capabilities come available, but I am optimistic that governments will continue to rise to the new heights demanded of them by their ever-more connected citizenry, saving money and lives and making their communities even more amazing places to live, work, and play.
For related media inquiries, please contact story.inquiry@one.verizon.com