Wearables can help you get back on track this summer.
Wearables like the GizmoWatch 2 can help families adjust to a new summer schedule—and develop healthy digital habits along the way.
Full Transparency
Our editorial transparency tool uses blockchain technology to permanently log all changes made to official releases after publication. However, this post is not an official release and therefore not tracked. Visit our learn more for more information.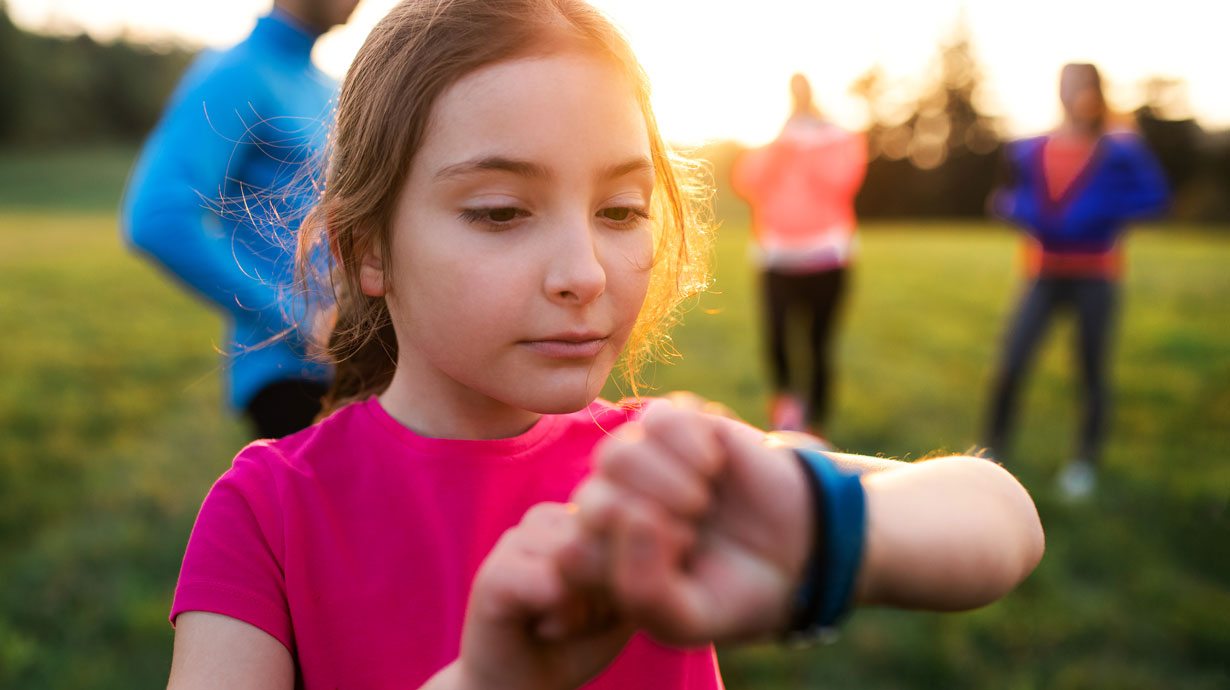 After a year or more of staying close to home, many kids will be re-exploring independence or exploring it for the first time this summer. Following a very restricted time in our lives, adjusting to the freedoms of the season could be a challenge for many families. Going from quarantines, lockdowns, curfews and remote activities to the loose time constraints of summer seems a likely way to disrupt schedules and previously established family protocols.
For parents looking for digital solutions to help manage summer's potential unwieldiness, wearables are a good place to start. Easy to use and loaded with management tools, wearables like the GizmoWatch 2 can simplify the lives of today's families.
Here are some ways the GizmoWatch 2 can help your kids be responsible and keep you connected to them all summer long.
Task tracker and goal setting
Summer brings new routines, bedtimes, play dates and summer camps. Setting and keeping a schedule for kids is a challenge that the GizmoWatch 2 can help parents meet. Parents can create task lists with goals that can be tracked, such as summer reading, essentials for soccer camp, or personal goals such as memorizing capital cities or finally tackling those math flash cards. As kids check accomplishments off their lists, tasks and goals can be tracked, perhaps so parents may reward kids for accomplishments.
Alarms and notifications
Keeping on task in the languid days of summer may require a reminder or two. Parents can use the GizmoWatch 2 to set schedule reminders, such as bedtimes, and ensure tasks such as brushing teeth aren't forgotten. The GizmoWatch's interface is easy to set so kids can check timers, task lists and reminders all at a glance.
Fitness tracker
If the pandemic has kept kids inactive, the GizmoWatch's step counter is another way to set goals and track your child's progress. The GizmoWatch's fitness tracker provides a fun step counter to motivate kids this summer. Step goals can be easily created and managed as part of the fitness tracker feature.
Contact management and emergency options
The GizmoWatch 2 can help you stay connected to your kids without excessive unwanted contact. Parents can set up to 10 trusted contacts of their choice. Calls and texts are easy with a Quick Dial feature that allows calls when a hard key button is pressed for five seconds—a perfect option if your child ever needs to make an emergency call. The Auto Answer feature can also be set to automatically answer calls from caregivers and parents who may need urgently to speak to a child. All great features for keeping connected this summer.
Control options
Many kids will have honed their tech skills during isolation. Parents can rest easy knowing that safety and control options allow them to set restrictions and time limits to guard against excessive or unwanted tech engagement. As an additional protective option, parents can also remotely shut the device down.
Loved by parents and kids alike.
The GizmoWatch 2 offers a range of options that both kids and parents will enjoy. From safety features to hitting fitness goals, this well-rounded kids wearable will add a little tech to summer fun. Plus it has a wide variety of watch bands to fit your child's unique style. Check out all the details and features of the GizmoWatch 2 here.
If you're looking to help your kids develop independence and healthier digital habits, please go here to learn more about the GizmoWatch 2 and how it can be helpful for your family.