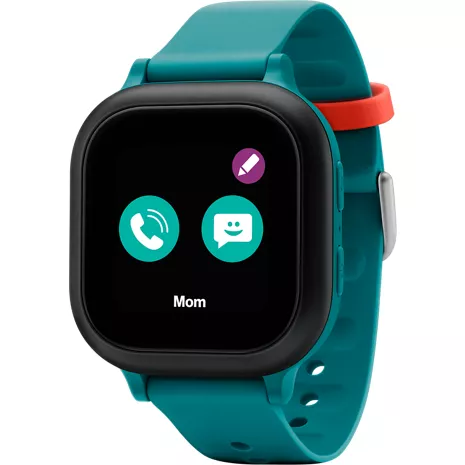 carousel with 1 slides
Ways to save
For personalized offers, .
Buy one, get one $100 off.
GizmoWatch 2 is a kid-friendly smartwatch designed with your child's safety in mind. GizmoWatch 2 is chock-full of features parents will love, like a GPS locator, ¹ reminders and easy-to-use parental controls. This is one smart watch that fosters independence while helping to provide parents a little peace of mind. It includes interactive features like a step tracker to encourage healthy habits and to-do lists with rewards. Set up to 10 trusted contacts that kids can send voice notes to, call, or text.2 Durable and easy to use, the GizmoWatch 2 connects to 4G LTE from Verizon, the nation's most awarded network.
Reviews
29% of reviewers recommend this product.
Dependent on carrier coverage. Device must be turned on. Verizon makes no representations or warranties about the availability or accuracy of the GPS or about the accuracy or completeness of any map data or other information.
Numbers must be registered through the GizmoHub App. Gizmo Watch permits up to nine contacts in addition to the primary registered caregiver.
Data usage applies for app download and use.
Repeat call must be placed within 60 seconds of the previous unanswered call.