5G is open for business – day one at Mobile World Congress Americas
5G is open for business – day one at Mobile World Congress Americas
The big news for day one at Mobile World Congress Americas: Verizon 5G Home, the world's first commercial 5G broadband internet service, launches on October 1st!!!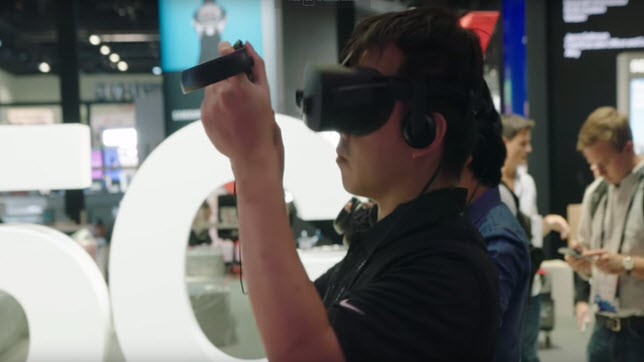 Greetings from Los Angeles, and day one of Mobile World Congress Americas.
The big news for the entire show on day one: Verizon 5G Home, the world's first commercial 5G broadband internet service, launches on October 1st in Houston, Indianapolis, Los Angeles and Sacramento. Customers can sign up on Thursday, September 13th at FirstOn5G.com.
5G Home is built on Verizon's 5G Ultra Wideband network, the first and only 5G network that combines three fundamental assets: 1) End-to-end deep fiber resources 2) A large deployment of small cells 3) Significant spectrum holdings, particularly in the millimeter wave bands. No other wireless company has these three critical 5G ingredients. That's why we say, "There's 5G and then there's Verizon 5G Ultra Wideband."
At the Verizon booth on South Stand S 1302, we're showcasing 5G Home as well as other cutting edge solutions from some of our great ecosystem partners. 
5G Holographic Video: With Ericsson and Voxon, showcase the world's first holographic communication over 5G.
5G Smart Communities:  With partner Briefcam, highlight live 5G deployment of Intelligent Traffic and Public Safety solutions by Verizon Smart Communities.
5G Mixed Reality: With Arvizio, demonstrate an enterprise platform that allows users to collaborate on a task using Mixed Reality remote technical support. 
5G Healthcare: With Columbia University, demonstrate a virtual doctor-patient relationship to manage improvements in motor skills.
5G for Enterprise: With Nokia, show how private LTE in a factory can support tracking of objects and video analytics, control automated guided vehicles and improve worker safety with robotics.
5G Cloud Gaming: With LiquidSky, showcase high-end gaming on the go without a local gaming computer.
5G AR / VR: With Envrmnt, highlight a collection of use cases that demonstrate 5G's power to increase Gaming/VR/AR graphics and audio.
An impressive line-up of Verizon executives will also be speaking throughout the conference. On the stage today, Oath's Alex Wallace be speaking about media and entertainment distribution in the Digital Era, Verizon's Steve Szabo will be speaking about delivering IoT at scale and network leader Sanyogita Shamsunder will be talking about moving computing power to the network edge. Check out the full line-up of Mobile World Congress 18 speakers.
Stay tuned tomorrow for our day two recap including highlights from Ronan Dunne, Verizon Wireless President's keynote on "5G and the Fourth Industrial Revolution."
Learn more about Verizon's plans for 5G at https://www.verizon.com/about/our-company/5g
Additional materials for media are available here: http://www.verizon5gmedia.com/
For related media inquiries, please contact Christina.moon.ashraf@verizon.com
Chris Ashraf is an external communications manager at Verizon writing about 5G and network solutions.