5G will sharpen a city's street smarts
Get to know why it takes a next-generation network to usher in a "second-generation smart community."
Full Transparency
Our editorial transparency tool uses blockchain technology to permanently log all changes made to official releases after publication. However, this post is not an official release and therefore not tracked. Visit our learn more for more information.
More of our content is being permanently logged via blockchain technology starting [10.23.2020].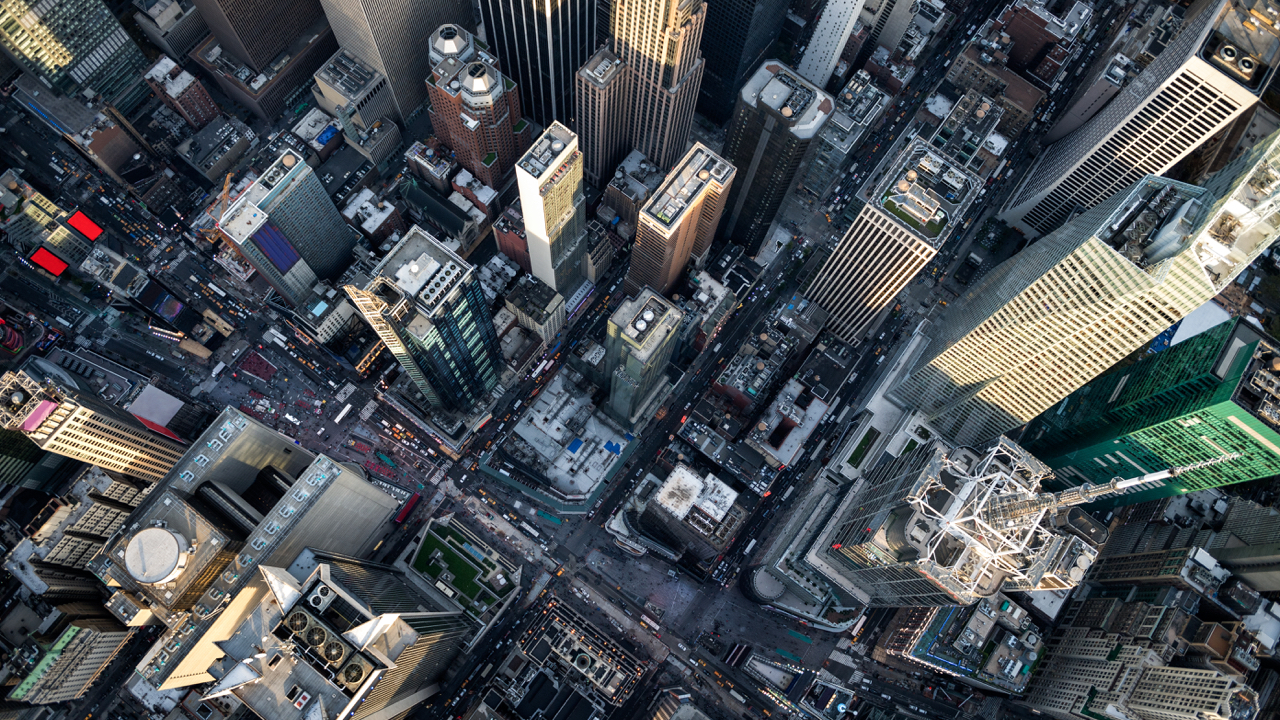 This is the second installment in a series about the Eight Currencies of 5G—Verizon's lens into the next generation of wireless technology. Unveiled to the world by Verizon CEO Hans Vestberg in his 2019 Consumer Electronics Show keynote address, the Eight Currencies of 5G will be vital to unlocking the promise of a Fourth Industrial Revolution.
Up today: understanding the benefits of connected device density and mobility.

To better understand the road to 5G deployment, it helps to take a look at, well, the road.
Verizon's existing 4G LTE smart community solutions have been helping city planners tackle complex challenges that threaten livability and sustainability. But the future of connectivity isn't just a handful of intelligent sensors chirping information back and forth at an intersection. It's billions of devices performing highly complex, mission-critical functions, in near-real time and at blinding speeds.
That's why ushering in a "second-generation smart community"—one that fully harnesses the connective potential of the Internet of Things to improve the lives of citizens—leverages Verizon 5G Ultra Wideband. It's the network built to handle the demands of tomorrow, from previously unimaginable device density to ever-increasing travel speeds.
Connecting devices to manage the street
It's estimated that the data output of one autonomous vehicle in a single day will be equal to the current daily data output of 3,000 people. Fortunately, 5G UWB will be able to accommodate the petabytes of data produced by even the biggest bandwidth-guzzlers, not to mention the countless sensors integrated into the streetscape that collect and transmit vital traffic and wayfinding information.
In fact, Verizon 5G will eventually support up to 1 million connected devices per square kilometer, a substantial improvement from the 100,000 devices supported by a 4G LTE connection. The rich data captured and relayed by these dense clusters of sensors must be leveraged in real time and made accessible in a centralized way.
"The network is critical for moving raw data from infrastructure to the cloud and then sending metadata back again," says Sean Harrington, Vice President of City Solutions at Verizon. "As bandwidth demands and the need for time-critical responses increases, 5G becomes extraordinarily important."
Mobility = never outrunning your network
The image of cars humming along efficiently is a useful reminder that the majority of these connections won't be stationary.
Consider this: 5G will support mobile connections at up to 500 kilometers per hour, or roughly 310 miles per hour. While drivers outside of the Indy 500 might not fully appreciate the upgrade, 5G could enable significant advancements in high-speed rail systems in coming years. More immediately, a mobile network that remains reliable at virtually any speed will be essential for supporting drones and other unmanned aerial vehicles (UAVs).
As bandwidth demands and the need for time-critical responses increases, 5G becomes extraordinarily
important.
- Sean Harrington, Vice President of City Solutions at Verizon
"Today only 10% of major enterprises have a drone program, and none of them are connected to a wireless network," says Mariah Scott, President of Skyward, a Verizon-owned company dedicated to drone-related business solutions. "We knew early on that connectivity would be critical for drones to truly transform our world, and now 5G Ultra Wideband will usher in a new era in aviation."
Watch Verizon CEO Hans Vestberg deploy a drone in Los Angeles—from a stage in Las Vegas.
Aerial robots will be essential to urban and rural infrastructure—a more precise and cost-effective way to analyze traffic and pedestrian flow in real time, and a uniquely effective tool in mapping and city planning. Skyward will lead Verizon's commitment to connect 1 million drone flights to 5G. And as UAVs become more common in the airspace, the benefits they deliver to road users below will multiply, too.
Investing in the sensing streetscape
At the heart of this commitment to smarter cities and safer roadways is Verizon's substantial investment in vital technology and infrastructure. Though we've barely scratched the surface of what a second-generation smart community can accomplish, density- and mobility-centric solutions are laying the essential framework.
"​Today's connected devices are already enabling improvement in the spheres of public safety, sustainability and quality of life," says Harrington. "With 5G, the good we'll be able to achieve is going to be exponentially more."
"5G was designed to bring out the eight currencies," echoes Verizon CEO Hans Vestberg. "We've been building it for years, from the fiber in the ground to mobile edge compute to millimeter wave spectrum. This is really what it's all about."
Watch Hans Vestberg's full keynote address from CES 2019.
For related media inquiries, please contact story.inquiry@one.verizon.com
Related Articles