Full Transparency
Our editorial transparency tool uses blockchain technology to permanently log all changes made to official releases after publication. However, this post is not an official release and therefore not tracked. Visit our learn more for more information.
More of our content is being permanently logged via blockchain technology starting [10.23.2020].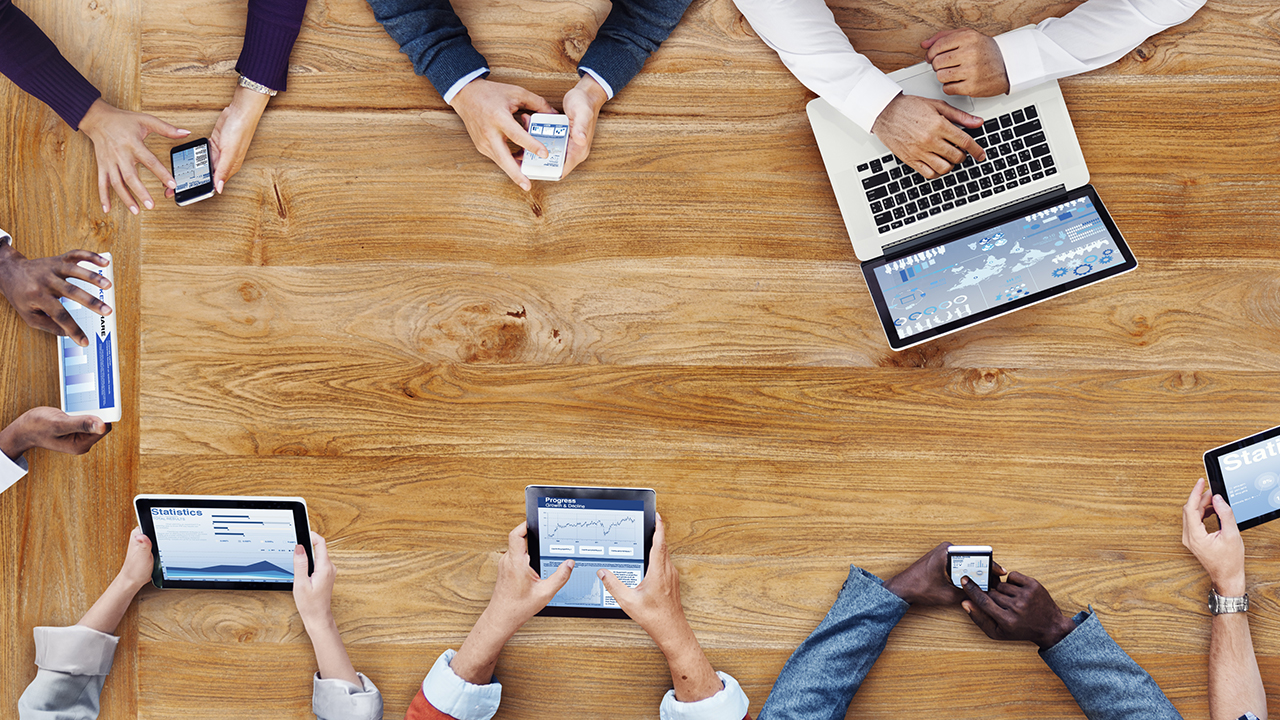 The business world has completely transformed in recent years. The global economy is in flux; the old institutions have crumbled; the formerly 'emerging' markets of the East, Latin America or Africa are now where new opportunities (or threats) can be found.
All of this means that competition is increasingly fragmented, which makes it ever harder for corporations to differentiate themselves, and define their rules for success. The challenge for business is to adapt or die – and many are viewing adaptation as an opportunity to transform business operations and radically rethink go-to-market strategies.
A key element of this transformation is a radical rethink of how they use technology to deliver business success. Business infrastructure is being realigned against operational goals – agility, speed of service, and the ability to deliver an outstanding end-user experience are the ultimate goals. Most of all, organizations are looking to use technology to innovate: to automate and realign operations to ensure they can deliver what their customers want, when they want it, faster, and more efficiently than ever before.
What's interesting is that whatever the industry, wherever the location, these goals are the same. The truth is that the majority of business leaders believe that focusing on six common factors will deliver their future business success.
1. Agility, efficiency and performance
For many corporations, global expansion leaves a legacy of disparate systems and applications that are both costly to run and out of touch with the current business model. When time-to-market is business-critical, no company can let its dated technology hamper performance.
Many organizations now view Software-Defined Networking (SDN) as the key to effective network transformation. This enables organizations to intelligently orchestrate their networks to allow applications to access resources in an on-demand, elastic, pay-as-you-go fashion – and in doing so, to increase operational efficiencies and speed-up deployment of services and applications.
In an SDN environment, the intelligence behind how to treat data is separated from the actual physical transit of the data. That allows many of the network appliances that currently exist as dedicated physical devices to be virtualized, creating a more sophisticated, yet centralized and controllable network. Put simply, SDN lets enterprises keep up with the changing nature of their businesses, enabling them to be more responsive to users, customers and market opportunities.
But transformation is also about how the client/service provider relationship works. Organizations are also looking for sourcing and service models that can flex as business strategy evolves, with transparent pricing and simple delivery structures. What businesses really want is to reduce the time it takes to get from plan to output. It doesn't matter who does what— the focus is on removing barriers that inhibit an organization's ability to respond to change and to drive innovation.
The end result is an agile IT environment, with networks built to support customer service and closely aligned with business needs, that helps the organization deliver on its goals.
2. Security and compliance
Next on the list are security and compliance. In today's world, companies are creating, accessing, sharing and storing ever larger volumes of 'Big Data' which they hope have the potential to transform business opportunities and operations. The issue is that with Big Data comes Big Risk. That data is customer information, pricing, product strategies, business plans, and protecting this IP is therefore an imperative. Not doing so risks not just monetary loss, but reputational damage that can have a far longer lasting impact.
Security is therefore absolutely business critical. Investment in security analytics and cyber intelligence will help mitigate against the outsider (or increasingly, insider!) threat, but also, as the Verizon Data Breach Investigations Report states year after year, so will doing the basics well.
This means knowing common attack patterns, and building up basic defenses against them; knowing where data is (and making sure it's encrypted), and monitoring to identify unusual behavior. And don't forget your people - with the ongoing rise in phishing attacks, well-trained staff are a first line of defense.
Compliance is also required for a reason. Most standards are designed to mitigate against risk, so organizations that do not meet the latest compliance requirements are in fact actively opening themselves up to risk. It's also worth remembering that incoming data protection legislation means that it's no longer about compliance as best practice, but rather compliance as law. The expertise to achieve this will be at a premium as the skills gap continues to grow.
3. Firm but flexible governance
With this secure, flexible IT infrastructure in place, governance is next on the list. Here, it's a question of putting in place strong processes and tools, in a simple and streamlined structure, which will ensure that technology is used to its maximum potential. This is where technology can really be used to manage itself – monitoring for unexpected events, flagging areas of concern, and triggering common sense fixes as part of ongoing process management that will keep the business moving in the right direction. But the human angle is just as important, so the team that will deliver this governance needs to be one that understands the links between technology and the business, and continually works to strengthen these.
What's most important for businesses is that process does not overwhelm the vision. At the end of the day, the business is what counts, and processes must not multiply to the point where they become the focus of activity. So ongoing evaluation of performance has a key role to play here – the elimination of unnecessary processes is just as important as the introduction of new ones, if it will help move the business forwards.
4. Tech as an enabler
Leveraging technology to help your people work as effectively as possible can be a real competitive differentiator. This means embracing technology to enable employees to access information in multiple formats, on multiple devices, from any location, on demand.
Mobile device management and content delivery systems are critical. Applications are delivered seamlessly and securely beyond the desktop to smarter, ever more portable devices, stored and delivered from the cloud, to enable agility, improve productivity, and transform business opportunity. And the office intranet is being transformed into trusted social workspaces to enable collaboration and innovation.
But of course, most importantly, it's about building a corporate experience that has a consumer feel. The end user doesn't care how it happens, but rather what the technology does for them, so it's the cumulative effect of technology that matters most, not the individual steps in the technology chain. IT teams that really understand how the business works will be best placed to make this happen.
5. Customer knowledge
Next on the list is customer knowledge - how a company manages its customer interactions has a direct impact on brand, reputation, and the bottom line.
Technology is already integral here – centralized call centers, remote PC agents and online ordering are now part of everyday life. So customers are used to being 'remembered', but they also want to be recognized – an important differentiator.
'Knowing' the customer is the answer – using data mining to try to replicate an old-fashioned knowledge base; social media for customer dialogue; and location-based technology to help customers find what they want, when they want it all helps business harness the power of the crowd, without alienating it. Bringing the customer into the brand can help to create a 'real' relationship – even if in a virtual world – where true value is perceived and realized on both sides.
6. Innovation
The final piece of the puzzle is innovation. This is about harnessing the knowledge already available within an organization, and actively encouraged. Far too few organizations make the most of the intellectual property they have at their disposal.
The holy grail is to create a culture where employees feel as though their ideas are valued, their opinions recognized, and that they have a part to play in creating their business' success. The most critical element here is to drive a top-down business culture – and again, technology can be a key enabler in this process. Social collaboration tools, unified communications and collaboration, information sharing all have a role to play in enabling effective dialogue. And from dialogue comes ideas, from ideas come solutions, and with solutions come new business opportunities.
And finally…
How IT spend is determined is actually the final consideration –and there's a distinct shift in how forward-thinking organizations are looking at this. Historically, spend would have been determined by corporate seniority (that is, the boss), weight of people (=big departments) or to who shouts loudest (=annoyances). Today, increasingly, spend is being determined by how important the user function, data or application is to the business, with this importance prioritized by the business itself.  Given that all things are not equal in IT, the reality is that it's more important to keep payroll and the supply chain in motion than human resources and marketing, and how businesses classify these constituent parts is increasingly defining how much focus the IT department will give them.
Most importantly, there's no doubt that technology has a crucial role to play in delivering business success today and tomorrow, and those organizations that are best able to meet the challenges of digital transformation will come out on top. These six factors aren't a bad place to start.