9 Verizon Recruiting Enthusiasts to Follow on Social Today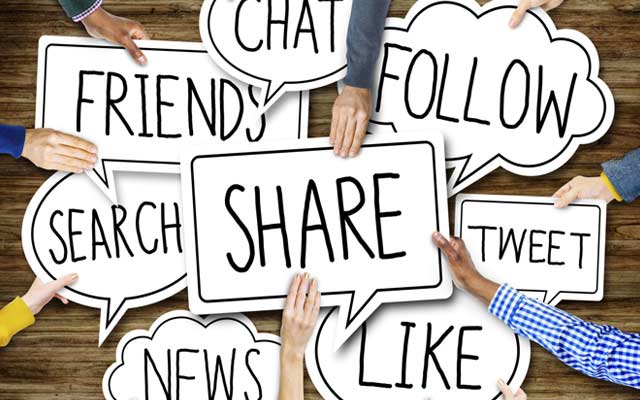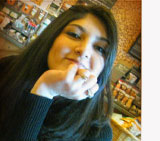 This article was contributed by Mehak Mirza. As senior analyst of employment branding, Mehak Mirza leads the social and digital content strategy for @VerizonCareers. Mirza is a foodie who loves cooking elaborate meals of international provenance. Follow her on Twitter, where she tweets about all things Verizon – and eating -- or connect with her on LinkedIn.

Verizon's recruiting team works hard to ensure the company has an employee lineup boasting a diverse range of expertise and experience. Meet and follow these superstars who make it happen.
---
Anthony (Tony) Lasocki
Leads the talent acquisition team in EMEA (Europe, Middle East and Africa), ensuring Verizon attracts that region's top talent. In his younger years, Lasocki spent time acting on stage, in commercials and even in a Pink Floyd music video; but he always knew recruiting was his destiny. He typically posts about what it is like to work for Verizon and shares inspirational employee-recognition stories on his LinkedIn page.

Fun fact: Lasocki's favorite Verizon perk is the stability of a large global company with the flexibility of a smaller regional operation.
---
Elva Lima
As director of global diversity and inclusion, she develops Verizon's corporate policies and strategies that sustain the company's commitment to diversity and inclusion. Lima explores restaurants and beaches and then tweets about them under @CalifElva. Connect with her on LinkedIn.

Fun fact: Lima's all-time favorite East Coast restaurant is Raoul's on Prince Street in New York.
---
Anne Romero
Recruits talent for Verizon's managed security services division and professional services practice. A college football fan -- go Huskers-- Romero tweets about the Big 10, her Nebraska team and, of course, security news and updates. Follow her on Twitter and connect with her on LinkedIn.

Fun fact: Romero is convinced the only two facts anyone outside of Nebraska knows about her beloved Omaha is that Warren Buffet lives there and the city has great steaks.
---
Tommy Jones
Supervisor of the military recruitment team, Tommy Jones helps service members and their spouses find employment at Verizon.  Jones often spends his spare time on the soccer field, where he coaches his 7-year-old daughter's team. Follow him on Twitter and LinkedIn where he shares powerful stories about everything from his 36 months in combat to playing dolls with his girls to Verizon careers.

Fun fact: An avid surfer, Jones' favorite surf spot is Costa Rica.
---
Wes Mersinger
As a senior recruiter, Wes acquires talent for Verizon's network engineering organization, which includes network core, infrastructure, architecture, systems and support. With a strong allegiance to the Philadelphia Flyers, Mersinger also loves to watch, play and coach ice hockey. Follow him on LinkedIn, to read posts that include announcements about openings for network jobs (some offer relocation).

Fun fact:  Mersinger is almost a professional mover, having moved his workspace 10 times and his home three times in just two years.
---
Gopi Karunamoorthy
APAC (Asia-Pacific) talent acquisition team member Gopi Karunamoorthy is a strategic thinker and an open networker. After work, he pursues cooking, macro photography and motivational blogging. Read some of his inspirational quotes -- along with industry updates and recruitment trends --on his LinkedIn page, or on Twitter

Fun fact: Karunamoorthy is known around the office-- where earplugs abound -- for his singing voice. Catch him singing a Verizon tune on Google+.
---
Andrea Moseley

As strategy consultant for the talent acquisition team, Andrea Moseley develops strategies for acquiring stellar talent for Verizon. Follow her on Twitter to learn about the awesome things Verizon is doing as a company. If you're lucky, you might get to sample some of her famous homemade cakes.  

Fun fact: Moseley's all-time favorite is the midnight chocolate cake.
 
---
Kevin Owens
Kevin is talent connector on the talent acquisition team at Verizon, responsible for building partnerships with the community and local organizations, and connecting candidates with retail sales and customer service careers. Owens is a self-proclaimed techie who loves sci-fi and cutting-edge technology. He tweets about Verizon in the areas of community, military and technology. Follow him on Twitter, Google + or LinkedIn.

Fun fact: Owens is an identical twin born on Easter Sunday. He and his twin brother each married a woman named Leslie.
---
Elise Petro
As a senior consultant of employment branding and communications, Elise manages @VerizonCareers' social media presence and the overall employer brand strategy for Verizon. When she's not talking on two phones at the same time and incessantly replying to emails, Petro is busy dreaming about life in Southern California -- and creating perfect PowerPoint® slides. Follow @ElisePetro to read her tweets about Verizon careers.
Fun fact:  Petro is partial to coffee in gigantic cups.
---
Verizon Careers
Verizon Careers is where all of our top recruiting enthusiasts call home. Verizon Careers staffers are known to stroll the interactive halls of Verizon's innovation centers, retail stores, data centers and call centers around the world. Our staffers have a big appetite for recruiting top talent and for the delectable sushi at the company's operations center in New Jersey.

Connect with Verizon Careers on social media through Facebook, Twitter, LinkedIn, YouTube, Instagram or Google+.