Allergic to Some Foods? Check Your Chow
Allergic to Some Foods? Check Your Chow
Stop Scratching That Itch! Eighth-Graders Create "Check Your Chow" Allergen-Sniffing App
As theholiday feasting season gets underway, folks with food allergies can avoid trouble by downloading a new Android app that identifies allergens in food and common restaurant dishes. A team of eighth-graders from Hampstead Academy in New Hampshire created the innovative "Chow Checker" app that won the top prize at the Verizon Innovative App Challenge.  The app uses food ingredient data from Nutritionix, a company that provides information on more than 300,000 food items from grocery stores and restaurants.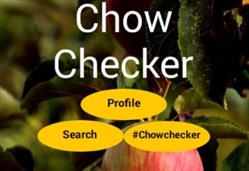 In an ABC.com story, pediatric allergist Dr. Jonathan Field, reviewed the Chow Checker app and found it could be "profoundly helpful" for those with food allergies. He said he plans to recommend this app to his patients as a resource.  To learn about the other neat apps developed by students in the App Challenge click here.
What you do love to eat around the hol
idays?