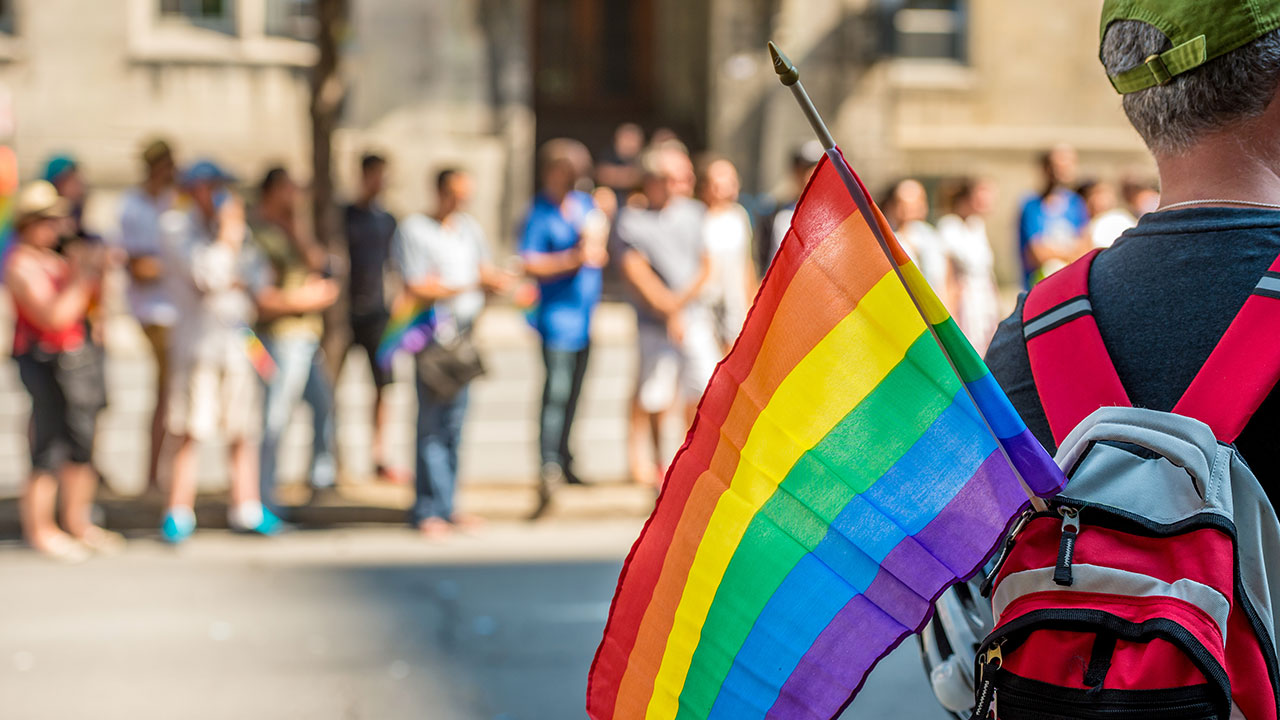 Selisse Berry breaths in, looks around, and breaths out heavily.
For months she's been debating whether or not to say something. While professionally it might have consequences, she knows that she needs to say something to be true to who she is. She wants to live her life honestly. The former teacher and guidance counselor entered seminary to start a new career as a Presbyterian minister, but now she faces one of the toughest tests of her life.
Berry decides to speak out.
She comes out publicly as gay. Days later, she realizes she will never achieve her life dream of becoming a minister. 
The workforce discrimination Berry faced makes her angry. She needs to do something about it.
She later reflects and realizes that her experience taught her that "nobody should have to choose between a career that they love and a person that they love."
This mentality has been the driving force for Berry for the past 20 years. 
…nobody should have to choose between a career that they love and a person that they love.
As the founder and CEO of Out & Equal Advocates, Berry has built the Global LGBT Workplace Equality movement by creating a network of multinational companies and federal agencies to work toward LGBT education, empowerment, and visibility, according to the Out & Equal website.
"There's an assumption that because it's 2017, many technology companies are progressive and diverse and welcoming of different lifestyles, but that's not always the case," Berry explained. "Some companies feel that they don't need policies in place for LGBT employees, but by not counting LGBT employees or creating policies for them, it sends the message that we don't count."
A 2013 study by the Pew Research Center found that 21 percent of LGBT employees say that they have been treated unfairly by an employer. In that same study, 51 percent of respondents said that they had not bought a product or service because the company that provides it is not supportive of LGBT rights.
Bringing people together, a life-changing event experience
When Berry began the non-profit, she didn't have any experience implementing or enforcing policies that benefit LGBT employees. However, she knew people who had experience to help her along the way.
"One of our goals is to bring people together to create a peer-to-peer education system where people share best practices and how those practices make a difference in the workplace," Berry said.
This peer-to-peer education system led to the creation of the annual Workplace Summit, hosted by Out & Equal, in which thousands of LGBTQ employees and executives across the public and private sector come together to share strategies and best practices to create workplaces that are inclusive of all sexual orientations, gender identities, and gender expressions.
"I am so proud of the progress we've made with the Summit," Berry said. "For some people, the Summit is life-changing. They might not be out publicly in their workplace, but the Summit allows those individuals to meet and learn from peers who have faced similar challenges and experiences."
Spreading the message
One of the vital ways that Out & Equal spreads its message is through its work with corporate partners. 
"Corporate partners are so important to our mission," Berry said. "Verizon is among the leaders in the space that is driving forward the conversation of workplace equality and we're very lucky to work with them."
There are resources at Verizon for LGBTQ employees to grow and thrive, including the Lesbian, Gay, Bisexual, and Transgender Employees of Verizon & Allies (GLOBE) Employee Resource Group (ERG), which has more than 1,000 members and has been an essential partner in the company's efforts to foster an inclusive workplace, build strategic partnerships and market products and services to the LGBTQ community. 
GLOBE's national president, Mario Acosta-Velez, recently was awarded the Outstanding Champion award from Out & Equal, which is given to individuals who honor the commitment to LGBTQ workplace equality and success in creating a diverse, inclusive workplace for everyone in the LGBTQ community.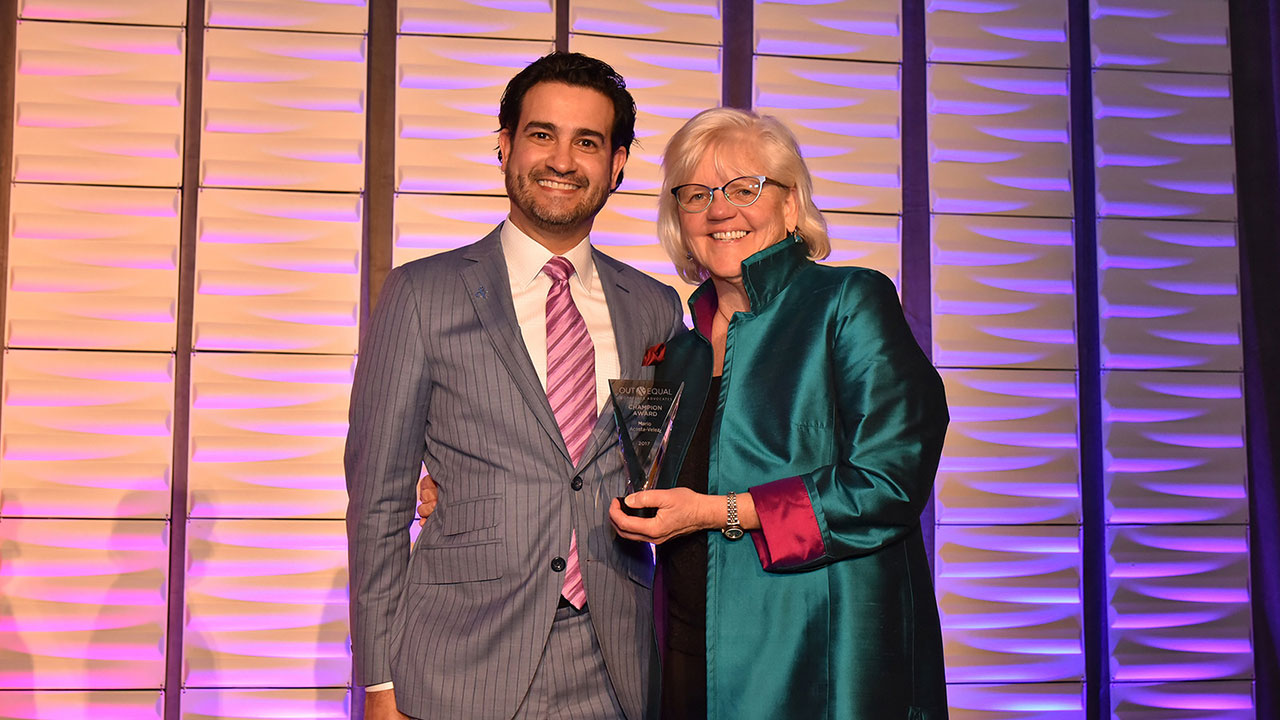 Magda Yrizarry, senior vice president and chief talent and diversity officer at Verizon, said that when it comes to staying committed to diversity and inclusion, it helps that Verizon has a credo that describes Who We Are.
"Our credo says diversity is important because it's the right thing to do and it's smart business. It's not some slogan on the website, it's not a poster on the wall. It's about employees, customers, suppliers and partners. It's about ensuring an environment for people of all different backgrounds to contribute, grown and thrive," she said. "Diversity is a thread that pulls all the way through."
Looking back and moving forward
Reflecting back on her career, Berry said that she's proud of the progress that Out & Equal has made and its impact on thousands of employees throughout the world.
Berry had optimism in her voice describing her mission. "Even though we've made tremendous strides with LGBTQ employees in the workplace, we're not finished with what we've started."
Learn more about diversity and inclusion at Verizon and why it's a pillar for the company.