Cleveland Browns and Verizon announce new partnership to enhance the fan experience
Full Transparency
No Updates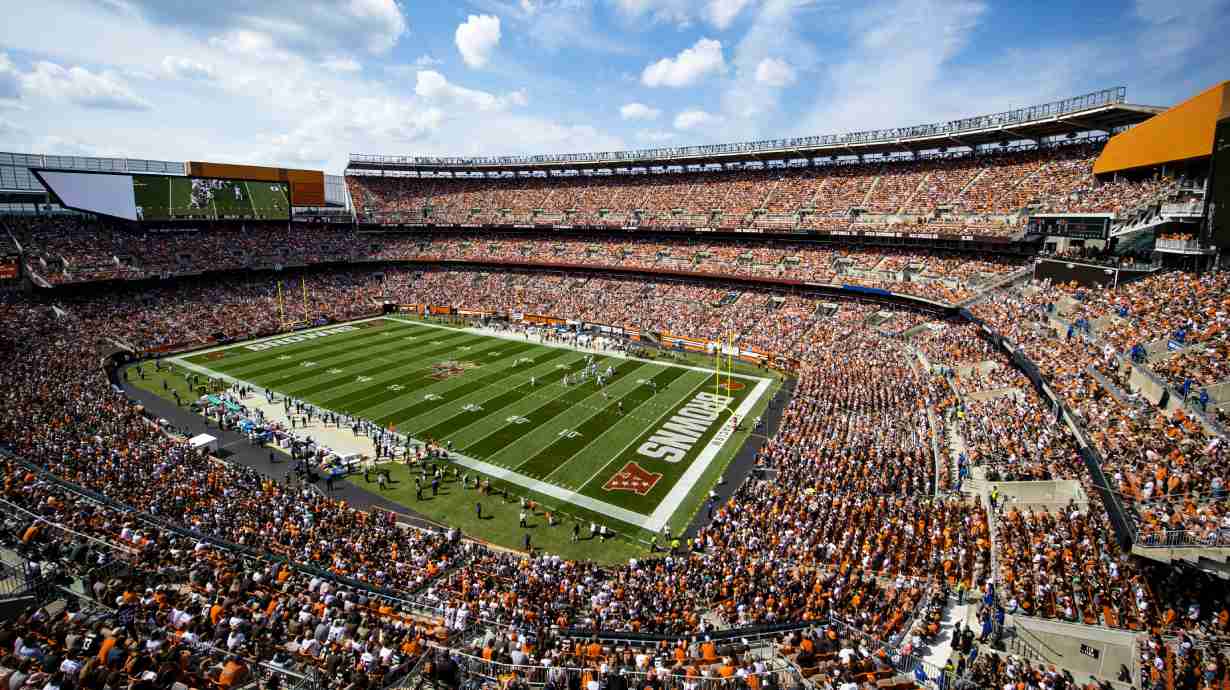 CLEVELAND – The Cleveland Browns today announced a new partnership with Verizon that will improve the experience for fans at Cleveland Browns Stadium.
As the "Official 5G Network of the Cleveland Browns," Verizon will provide connectivity engineered to enhance the fan experience so fans can stay connected and share all the action on the field. As part of this partnership, Verizon and the Browns intend to launch new innovations leveraging this 5G network.
"We're thrilled to partner with Verizon to improve the overall fan experience," said Cleveland Browns Chief Commercial Officer Eric Clouse. "Bringing this new technology to Cleveland Browns stadium is an exciting way to elevate game day for our fans, players and coaches."
"Partnering with the Cleveland Browns is an honor for Verizon," said Andy Brady, Great Lakes Market President for Verizon. "Bringing together our technology solutions with the team and Cleveland Browns Stadium means Browns fans have the opportunity to utilize our expanding 5G network for the full game day experience."
Starting this season, Verizon, the NFL's Official Private Wireless Network for Coach-to-Coach Communications, will deploy a Managed Private Wireless Solution at Cleveland Browns Stadium and across each of the other 29 U.S. NFL stadiums. This solution includes full support for coach-to-coach communications on the field and provides the NFL with speed, security and reliability for critical on-field coach-to-coach communication.
5G solutions are part of the broader Verizon Business Connected Venue approach, which is rooted in its 5G investment in more than 75 large public venues in the United States, including some of the most iconic major sports and music venues. Verizon brings a mix of public and private network capabilities, a robust technology ecosystem, and 5G partnerships that enable leagues, teams, and stadium operators to create and deliver a first-class fan experience and achieve desired venue operations outcomes.