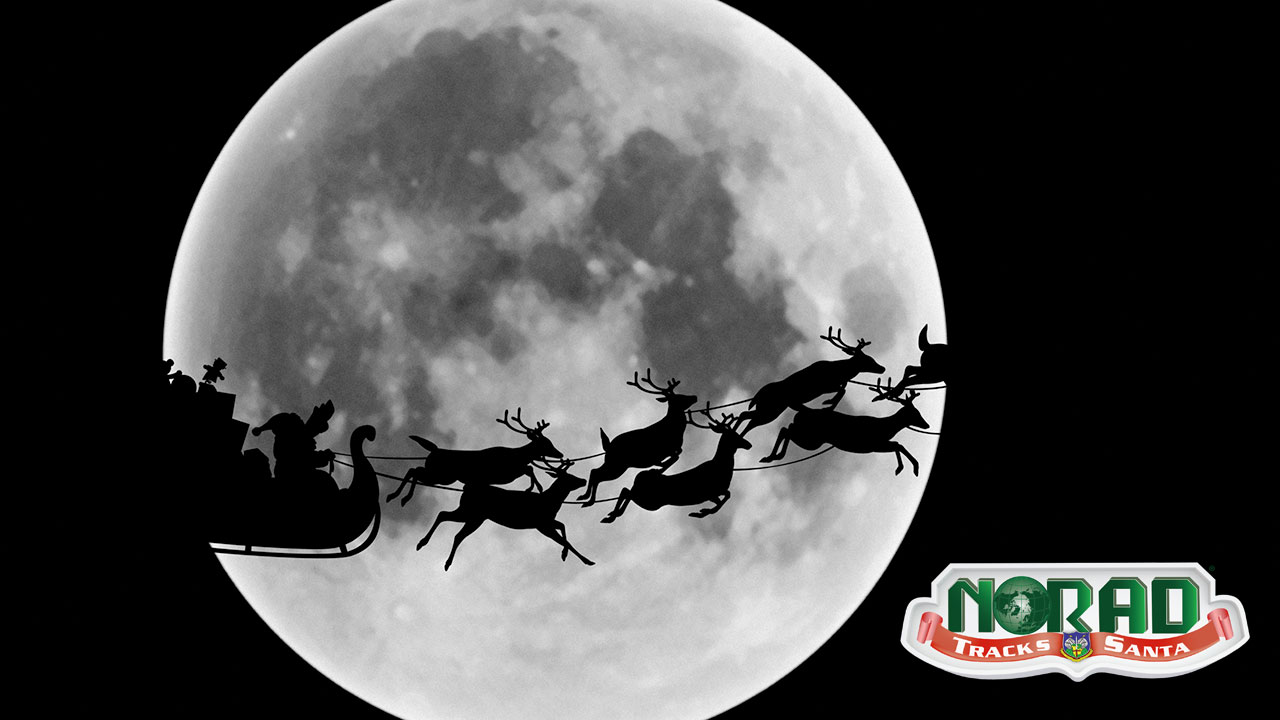 Many people know about the North American Aerospace Defense Command (NORAD), and that its primary focus involves managing and monitoring critically important aerospace missions in the U.S. and Canada. So, how did it become involved in tracking Santa Claus on December 24th? It started with an accidental phone call in 1955 and has continued for more than 60 years, providing joy to children and a fun holiday tradition for volunteers.
Like most other aspects of life, NORAD Tracks Santa has embraced changes in communications technology. For the 15th consecutive year, Verizon has partnered with NORAD to help connect and support the NORAD Tracks Santa hotline and operations center. Verizon first announced its collaboration with NORAD in 2002, when the company teamed up with NORAD Tracks Santa to provide its toll-free hotline. In 2012, the company expanded its relationship to provide a separate and secure 4G LTE wireless broadband signal for a set of dedicated routers with the code names Comet, Dancer, and Prancer.
So how exactly does NORAD connect with all of these children in one day? The process doesn't happen overnight.
In the weeks leading up to the holiday, Verizon spends time onsite, testing the IT and making sure that the elves and volunteers have connectivity needed to access the Internet to help track Santa's progress and instantly respond to emails. 
The purpose is still the same: keeping people connected and informed every day - especially during the busy holiday season.
Additionally, Verizon employees will again join more than 1,500 volunteers to staff the NORAD Santa tracking hotline. They will be joined by military personnel from Colorado Springs, their families and friends, and NORAD Tracks Santa corporate contributors.
"Being a member of the NORAD Tracks Santa program is a great way for Verizon and its employees to give back to the communities around the world that we serve," said Michael Maiorana, senior vice president of public sector markets, Verizon Enterprise Solutions. "Even though we can use mobile apps and social media sites to track Santa, the purpose is still the same: keeping people connected and informed every day — especially during the busy holiday season."
NORAD Tracks Santa Details and Information
The toll-free hotline — 1-877-HI-NORAD (1-877-446-6723) — will be in operation beginning at 4 a.m. (Mountain Standard Time) on Dec. 24.
Starting on Dec. 24, children can send an email to noradtrackssanta@outlook.com to find Santa's whereabouts.
Beginning at 12:01 a.m. MST on Dec. 24, children can visit the NORAD Tracks Santa website to see real-time information. Information will be available in English, French, Spanish, German, Italian, Japanese, Portuguese and Chinese.
A free downloadable NORAD Tracks Santa mobile app (iOS, Android) is available.
Verizon is the largest provider of telecommunications services to the U.S. federal government, delivering a broad range of advanced IT and communications services that help to transform the way government customers – and their constituents – do business. 
Learn more about Verizon Enterprise Solutions' federal government services
For related media inquiries, please contact story.inquiry@one.verizon.com