How to Create Images With a Vintage Look Using Your iPhone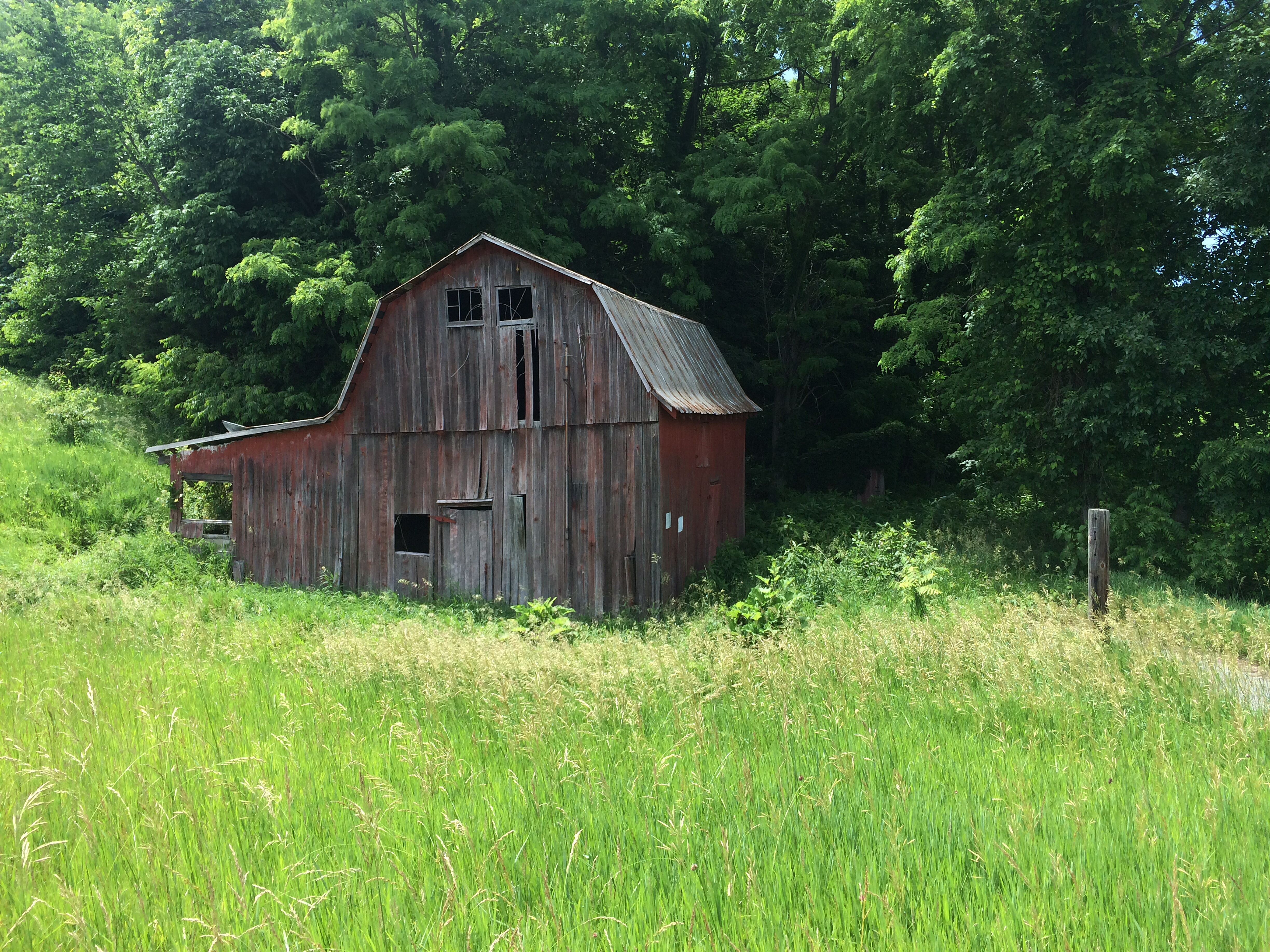 This is a guest post from Rad A. Drew, an Indianapolis photographic artist who uses DSLR, mirror-less and iPhone cameras to create images that capture the spirit of people and place. His creative iPhone images have made their way into galleries and juried international competitions showing in Los Angeles, San Francisco, Texas, Vermont, New York, Toronto, Collingwood, Seattle and Melbourne. Drew is the author of two fine art books, In Good Light, Images of the Circle City and Rural Indiana, A Beauty all its Own, and is a contributor to the recently published The Art of iPhone Photography: Creating Great Photos and Art on Your iPhone. For information about classes, tours and exhibitions, see Rad's blog – www.RadDrewPhotography.com.
There are many apps available today that allow us to give our images a vintage look that makes them appear like they are from another time. My favorite is Vintage Scene. When done sensitively, these images can transport us back to our childhood or to places in our past by conveying a nostalgic tone and mood.
Here's my workflow for creating a vintage look for an old barn I shot in southern Indiana this summer:
I started with ClearCam in the Enhanced mode. This mode in ClearCam takes six shots rapidly, then allows you to process them in the app using a technique called image averaging, taking the best features of each shot to compose the final image. The resulting file size is often around 18 MB, compared to the 8 MB size produced by the resident iPhone camera. This larger size is great if you plan to print or if you need to crop your image.
Before I started processing the image from ClearCam, it looked like this: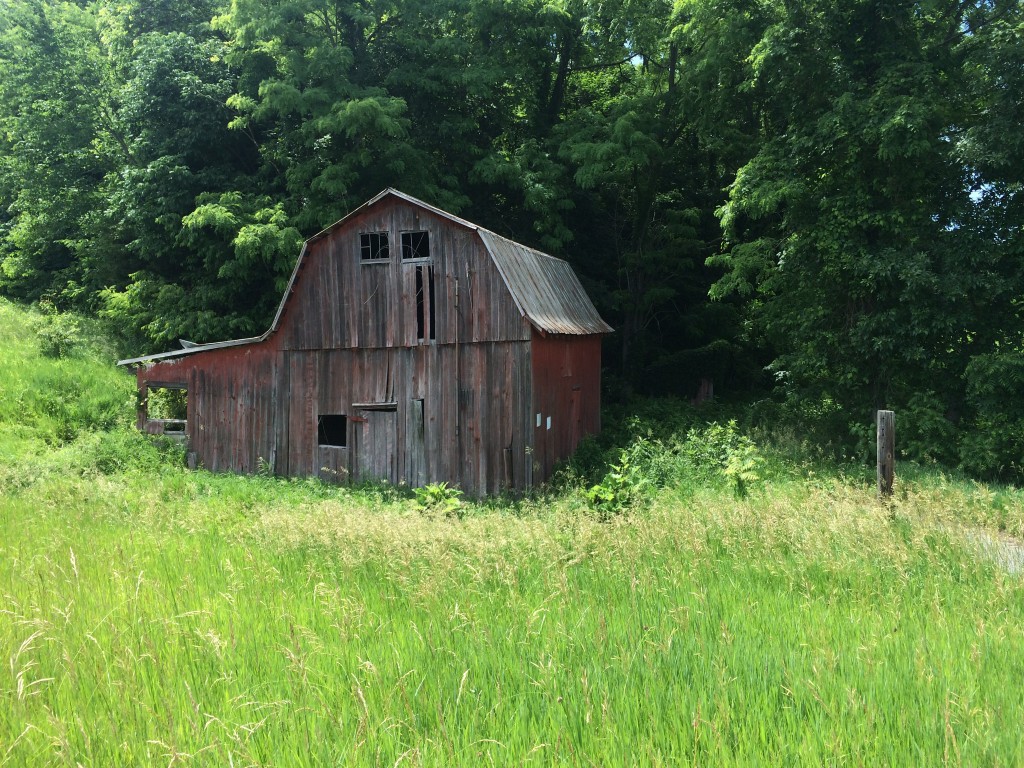 The first step in my workflow is to take the image into Snapseed, where I make adjustments in the Tune Image menu. My favorite tools here are Ambience, Contrast, and Shadows.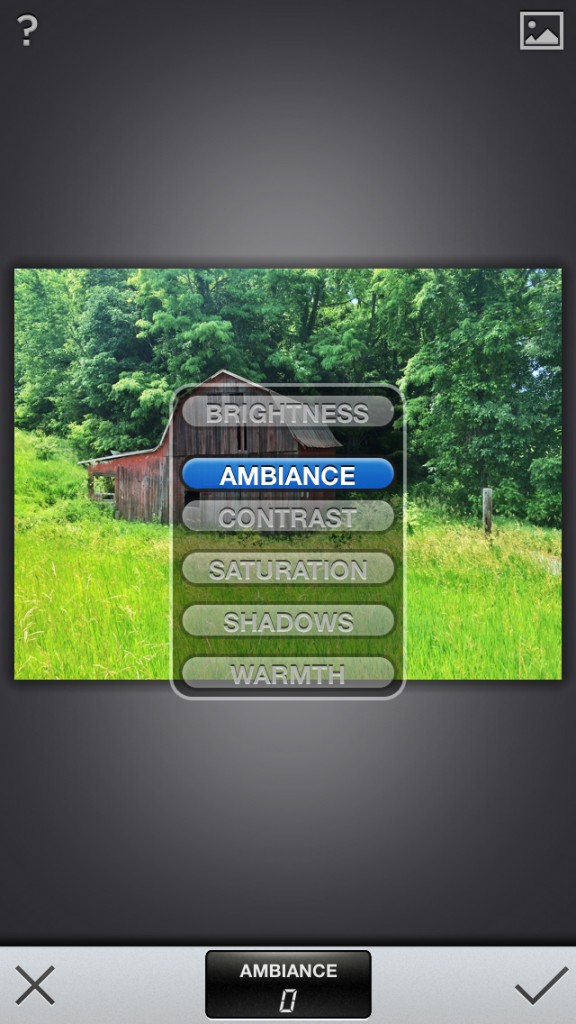 I adjust these settings to taste before moving to Snapseed's Details menu. In Details, I adjust for sharpness and structure. Next, I cropped the imaged for better composition. I prefer to frame my shot so I don't need to crop, but in this case, I wanted to get in tighter.
I used the 16:9 aspect ration for my crop in Snapseed and cropped it like this: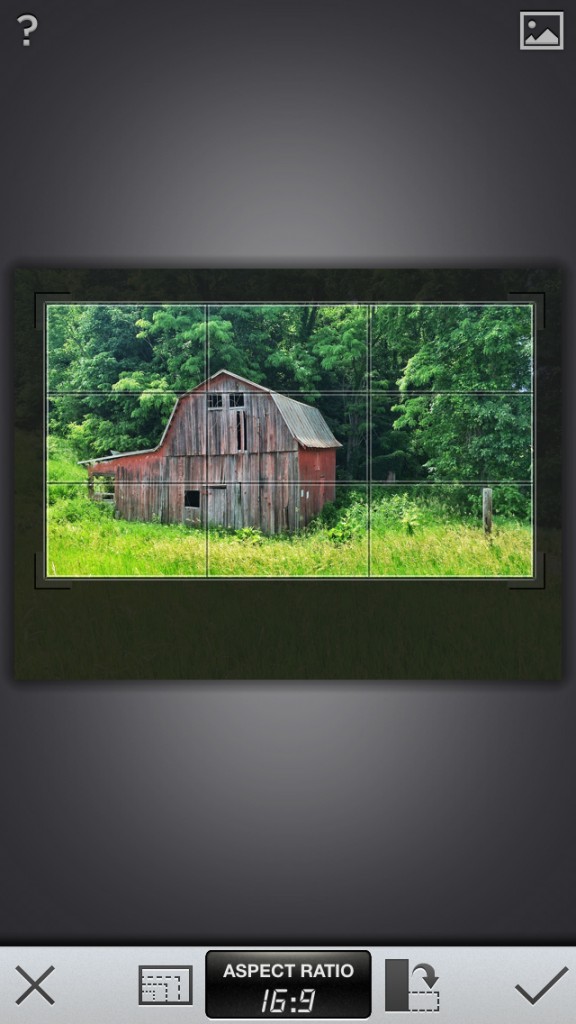 Here's the image after the Snapseed adjustments.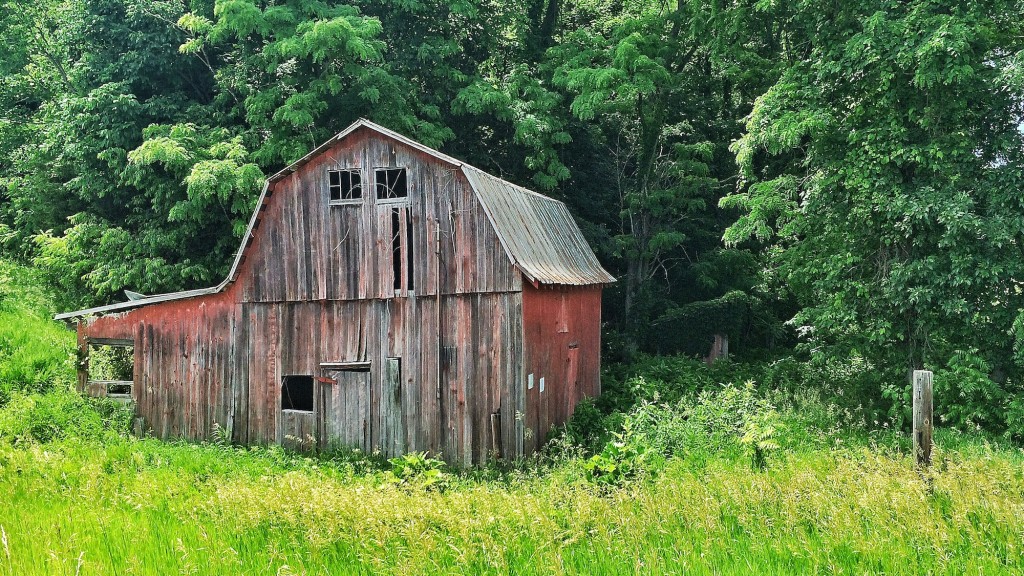 Clearly the crop is tighter on the barn, but look also at the way Snapseed has popped the details in the barn, clarified the highlights in the grass and intensified the barn's color; and there is now some detail in the shadows to the right of the barn.
Now we're ready to use Vintage Scene to add the final touches. This is one of my favorite apps of this kind because of the high degree of control it provides. Not only are there numerous preset combinations, but also each preset can be customized to control for color, image age, image strength, degree of fade out and paper strength. Each of these settings uses simple sliders, giving you the control to create your vision.
For this image, I tapped the STAR icon and chose the Vintage 01 preset from the Vintage Scene collection.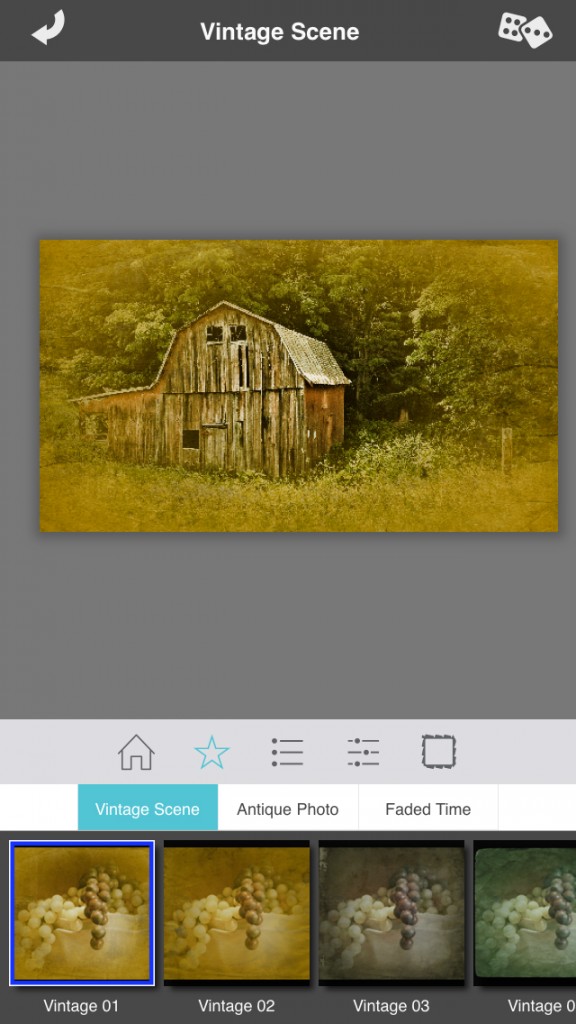 This is where your artistic vision comes in! This preset is too yellow for my taste and I wanted a faded vignette, so I started with the overall color. Tapping the icon that resembles a bulleted list reveals the sliders for image age, strength and color.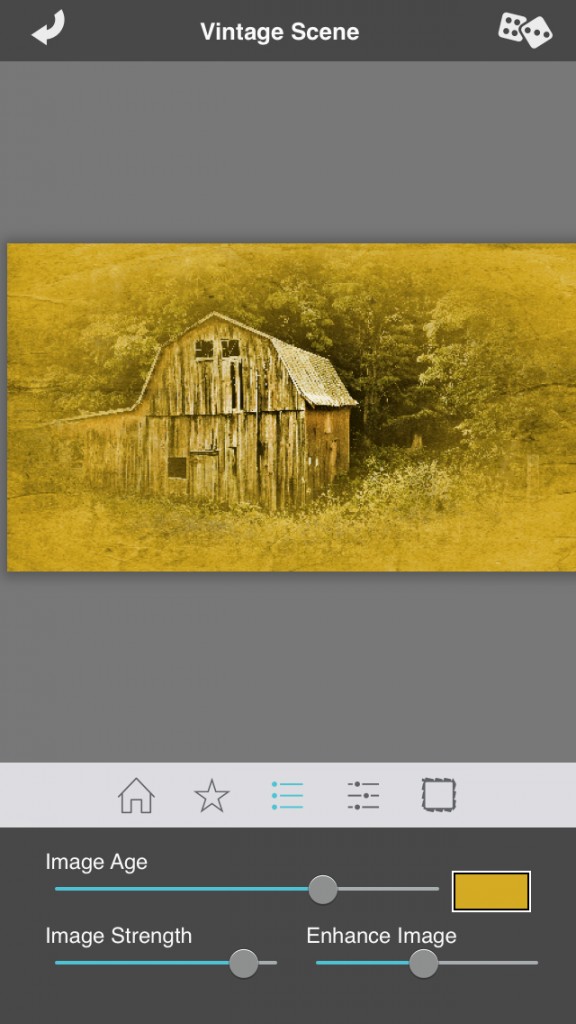 Tapping on the color square allows total control in choosing the desired color. I slide my finger on the color palette to choose the precise color.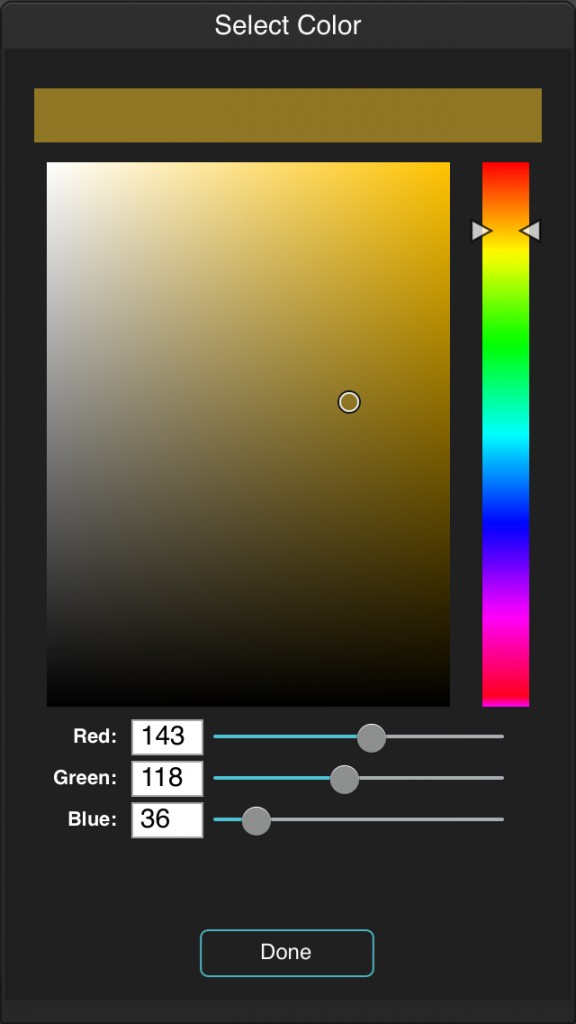 Now, I tap the next icon to adjust the degree of fade out and the strength of the paper.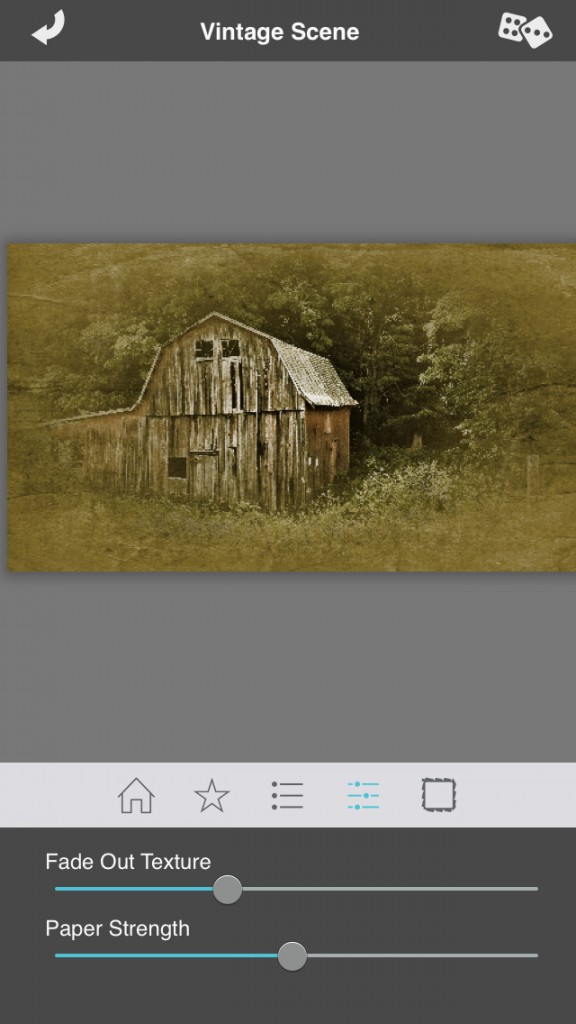 Here's the final result.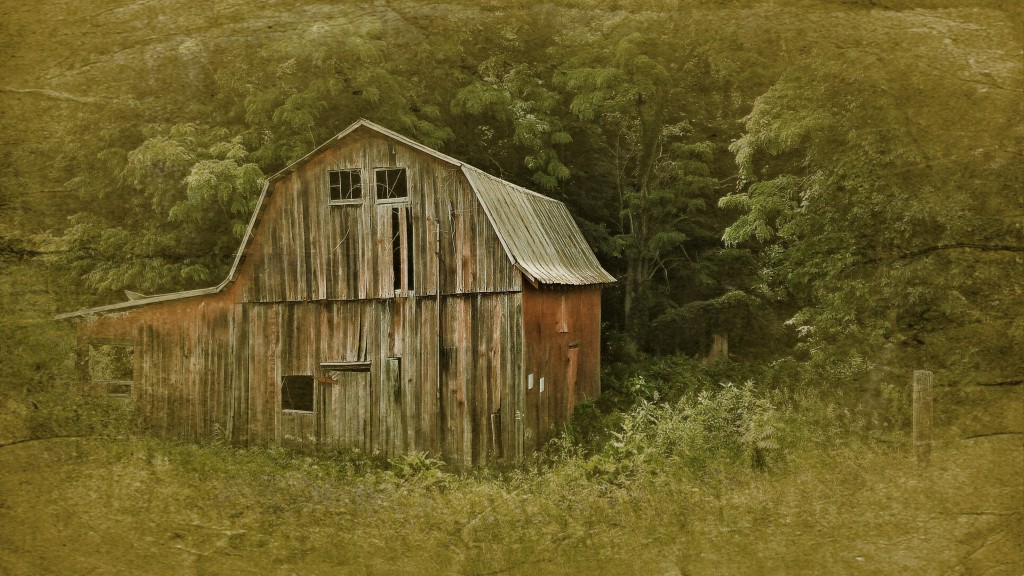 As you explore Vintage Scene, you'll discover the power this control gives you to realize your creative vision of images with a vintage look!
(An extensive solo exhibit of Rad Drew's work will be featured at Clowes Memorial Hall on the Butler University campus in Indianapolis from September 24 through October 25, 2014. Drew will lead a Gallery Tour of the exhibit on Tuesday, September 30 at 6 p.m.)
For more Verizon Wireless news, subscribe via RSS feeds in the right rail.