Eating like a local
For the traveling foodie looking for authentic, native cuisine, the EatWith app offers the chance to dine in the homes of locals.
Full Transparency
Our editorial transparency tool uses blockchain technology to permanently log all changes made to official releases after publication. However, this post is not an official release and therefore not tracked. Visit our learn more for more information.
More of our content is being permanently logged via blockchain technology starting [10.23.2020].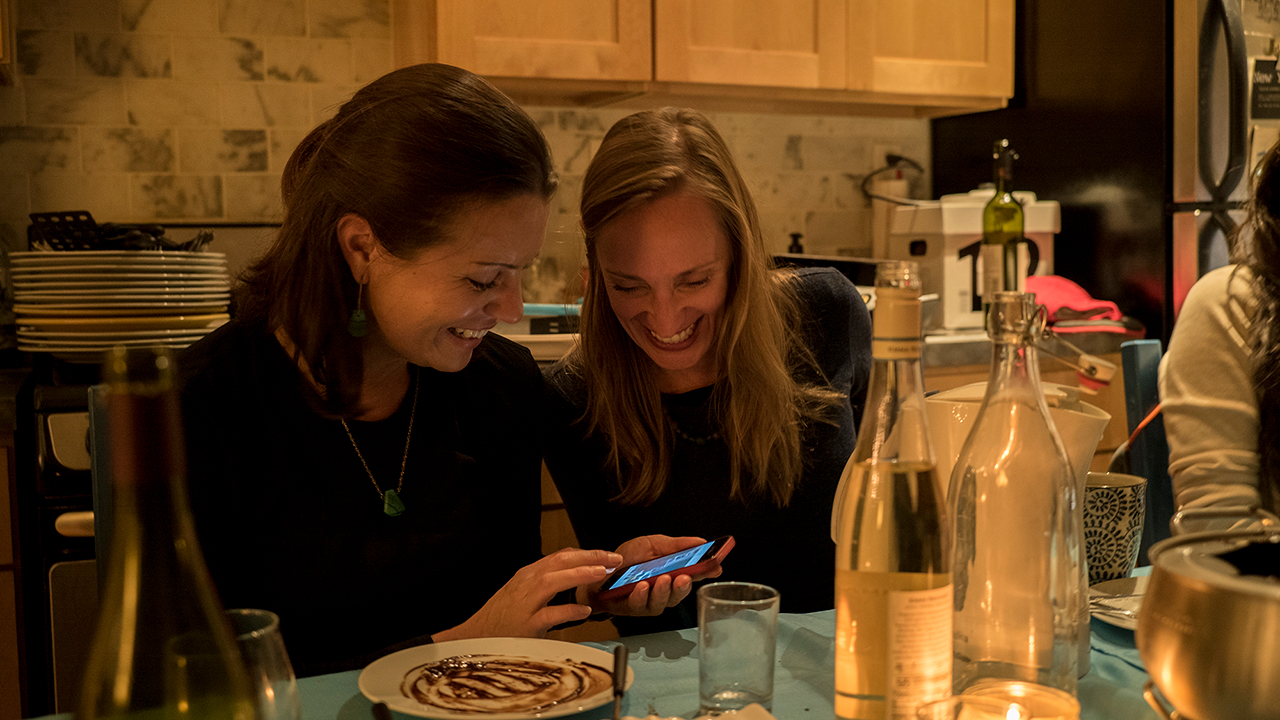 In a cozy Brooklyn brownstone, something is sizzling.  "I used to be helpless in the kitchen, until I had an Italian boyfriend," says Stacia jokingly.  She scurries about her kitchen as her guests begin to fill the room.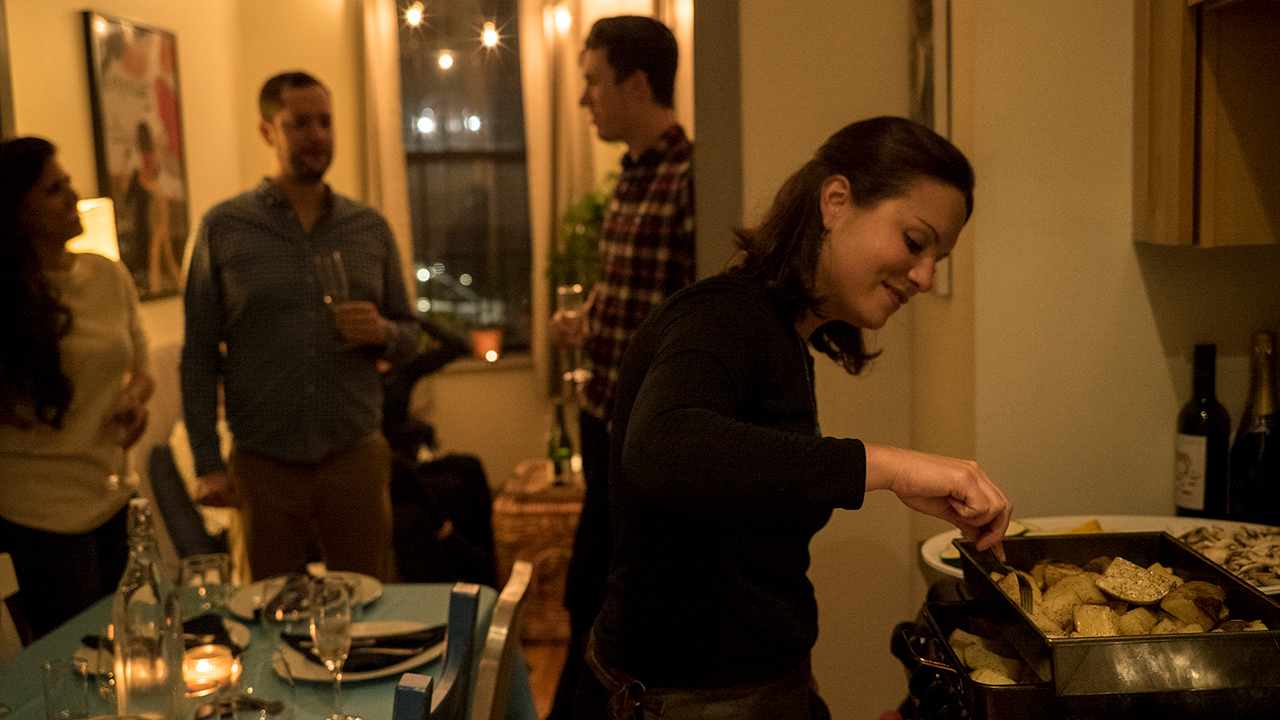 The catch?  Some of Stacia's guests are actually strangers. But here, strangers and close friends are all treated as family. 
That's because Stacia is a host on EatWith - a meal sharing website and app that connects travelers and locals through authentic dining experiences.  Often referred to as the "AirBnB of food", EatWith and its sister site VizEat gives travelers in the US and abroad a chance to connect with new people and experience a new place, one authentic, home-cooked meal at a time.
I used to be helpless in the kitchen, until I had an Italian boyfriend.
Tonight, Stacia is preparing an interactive meal of French cuisine – a raclette grill sizzles in the center of the table filled with vegetables and cheeses that are passed around once heated to perfection.  And for dessert?  Fondu, of course.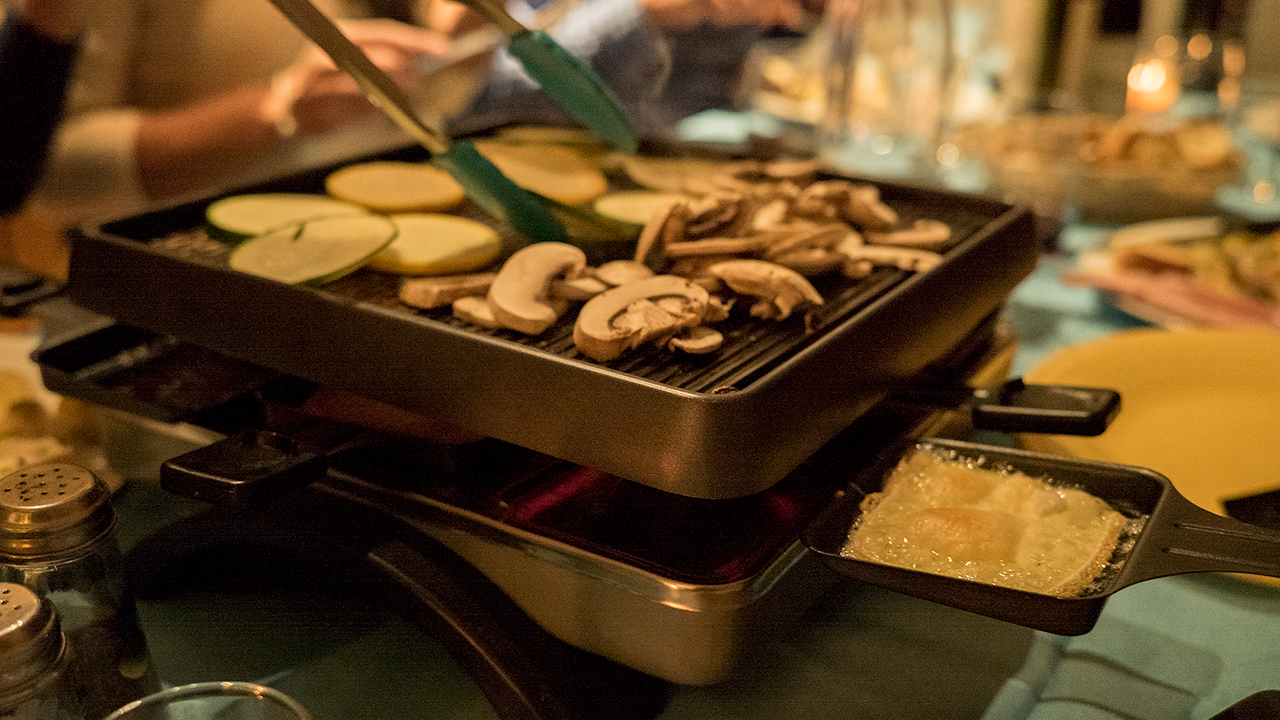 A global network of travelers and hospitable home cooks
Travelers come to Stacia's table from all over the world.  One Canadian guest came the night before participating in the Brooklyn Half Marathon, so Stacia prepared a huge pasta dinner so he could load up on carbohydrates.
Stacia tells me about three women who were lifelong friends who she hosted through EatWith.  They lived in different cities across the USA, but wanted to take a vacation together and reconnect.  "It was like the Golden Girls came to visit." Stacia recalls with a laugh.  "They drank a lot of wine!"
Sam, one of the guests at Stacia's table, had previously used EatWith while traveling in Rome.  "It was particularly nice to meet Italians," she says.  Because of the overwhelmingly positive reviews left by other travelers, Sam tells me "I wasn't worried about feeling unsafe," and the experience exceeded her expectations.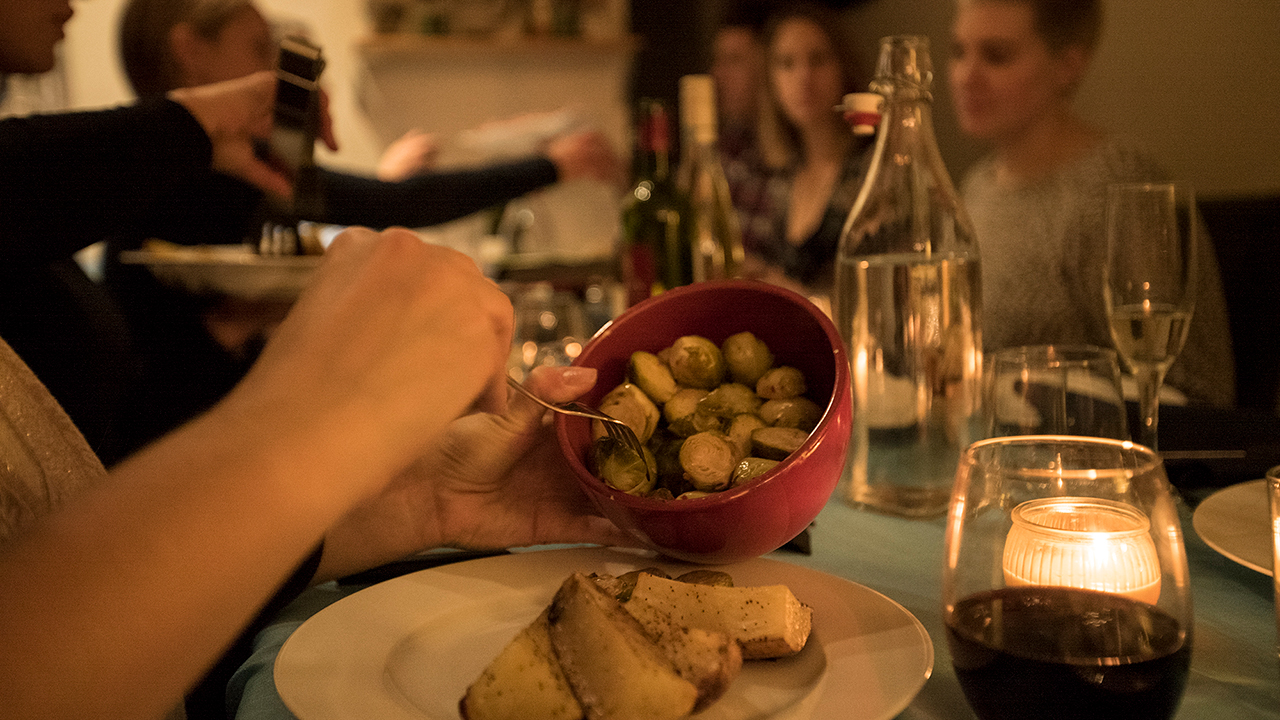 Travel tech
"I'm not on social media much," Sam says, "but when I travel I get much more connected to technology."
Busy travelers know just how vital their technology can be.  From maps and itineraries to translation apps and city guides, travelers turn to tech to help them make the most of their trip.
"When I'm traveling, technology gives me the ability to find experiences that I otherwise wouldn't know existed," says Jean-Michel Petit, CEO of EatWith.  "From EatWith to TripAdvisor to Google Trips, I can explore unique experiences, read interesting reviews, and add events to my itineraries on-the-go. I don't want to be a tourist, but instead a traveler. I want to feel like a local, and technology is making it easier than ever to find experiences that give me this feeling."
The EatWith interface is easy to use, allowing guests to search for meal experiences by city and by date.  The most popular cooks book up quickly, and often have glowing reviews from previous guests.  Guests can connect with a host, ask them questions, and make special requests before booking their meal experience.
"I try to cater to everyone's individual interests and tastes," says Stacia.  Sometimes her dinner parties are loud and raucous, with 12 or so people at the table.  And other times things are more intimate and low key, with 4 or 5 people.  It really just depends on what kind of experience her guests are looking for.
We're using technology to facilitate offline connections, and we're creating a space for as many people as possible to break bread together.
Connecting authentically
While everyone at Stacia's dinner party has used technology to help them get here, the general rule is phones off during dinner.  Other than the occasional group photo, the dinner party gives everyone a chance to connect and be present.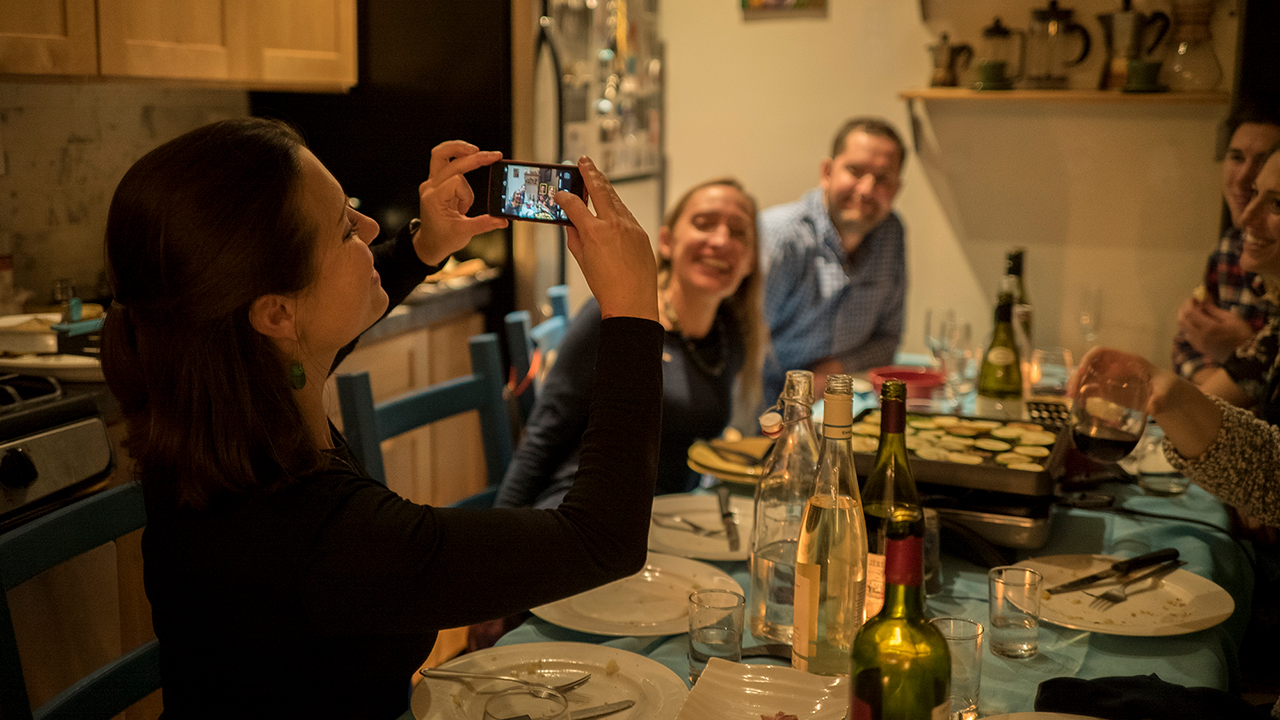 EatWith users turn to technology to help them make meaningful connections in real life.
As the co-founder of EatWith, Jean-Michel Petit believes in the power of in-person social connections. 
"The dinner table is the original social network, and some of the strongest connections and conversations take place when sharing a meal," says Petit.  "We're using technology to facilitate offline connections, and we're creating a space for as many people as possible to break bread together."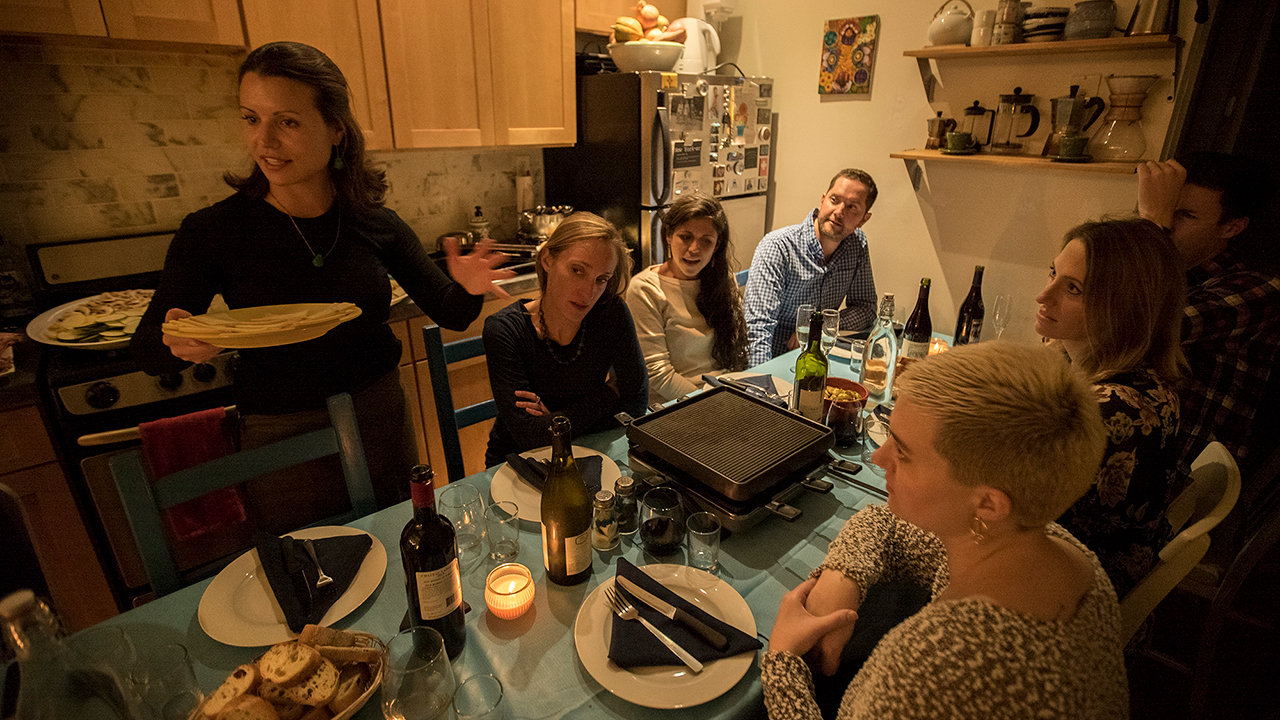 It's a rare treat to connect with a room full of strangers, to share a meal and stories and laughter, and to come away feeling as though you've made new friends.  It's even more unusual to have this experience while traveling somewhere you've never been.  Often, travelers stay close to the well-worn path, visiting only the most iconic sights and dining at the top rated restaurants. 
But sometimes travelers crave a more authentic experience, to live in the city as a local, if only for a short time.
Check out the slideshow below, that has photos from Stacia's dinner and were taken with an old-school Polaroid camera.