Envrmnt launches AR Designer: intuitive platform makes it easy to add virtual experiences to mobile apps
Small businesses, large companies, governments can create augmented reality experiences quickly, easily
Full Transparency
Our editorial transparency tool uses blockchain technology to permanently log all changes made to official releases after publication.
More of our content is being permanently logged via blockchain technology starting [10.23.2020].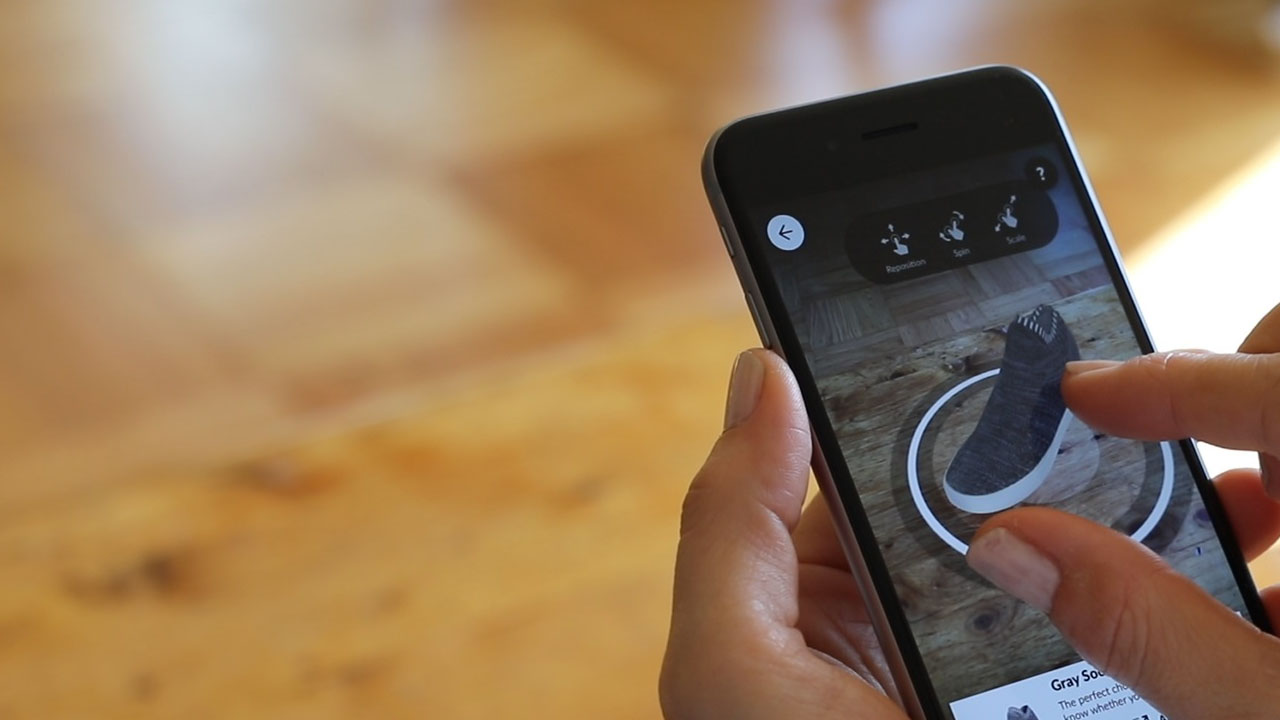 Few technologies excite like augmented reality (AR). AR brings static images to life, transports the viewer into virtual locations, and creates dynamic interactive environments that can revolutionize the ways companies engage with their customers. 
Envrmnt, Verizon's XR (Extended Reality) organization, has created a simple-to-use, web-based tool to help creative and non-technical users build powerful AR experiences. Built specifically for creating AR experiences for mobile devices, Envrmnt's AR Designer platform is available now in limited launch, with full commercial launch slated for this Fall. The platform will be introduced at the NAB Show, April 9-12 in Las Vegas.
Typical AR Designer uses might include:
Shopping—a store or regional manager could quickly add models of merchandise, such as name-brand sneakers or trendy houseware to their app, letting consumers view the items in 3D on their mobile devices and creating an AR experience at their tabletops at home.

Education—a teacher could turn a dry lesson plan about the heart into a pulsing, colorful 3D model that students could view in the classroom or at home on their mobile devices.

Public service—a city employee could transform a static subway or bus map into a 2D video that expands on a visitor's mobile device and guides them with graphical, colorful arrows.
"Today's mobile-first users expect brands, public services, and even their employers to evolve to meet their changing technology expectations for interacting with them," said T.J. Vitolo, director, Product Management and Development, at Verizon. "AR Designer enables anyone to build virtual experiences and incorporate them into their mobile application without having to hire a full development team.  With AR Designer, app publishers can quickly and easily deploy a diverse set of AR experiences which can result in sales growth, a more informed public, or more effective employees."
"AR Designer has enabled us to deliver dozens of AR experiences across many of our publications including Time, Sports Illustrated, and Entertainment Weekly," said Chris Hercik, chief creative officer, Meredith Digital & The Foundry. "For example, we were able to add elements like 'trigger images' to our publications that allowed our readers to point their mobile device at an image and receive AR content such as videos on that device, enhancing their experiences with us."
Unique Streaming Capability
Envrmnt built AR Designer to take advantage of Evnrmnt's custom-built streaming engine, the world's first engine designed specifically for streaming AR and VR. Streaming means customers don't need to download large files in advance and consume storage space on their devices. It also allows brands and companies to create and change content on demand and have it update immediately on customers' devices. 
And by integrating the Envrmnt software development kit (SDK) into their own mobile app, companies, schools, or government agencies make it easy for their customers to experience AR in a familiar environment. Or they can use the Envrmnt mobile app with its simple, intuitive interface to test their experiences without making them public. Either option lets creative professionals and non-technical users create exciting experiences at lower cost compared to other platforms requiring the use of technical developers.