Journal of a Fashion Tech Startup: Using the Galaxy Note Pro at Techweek Detroit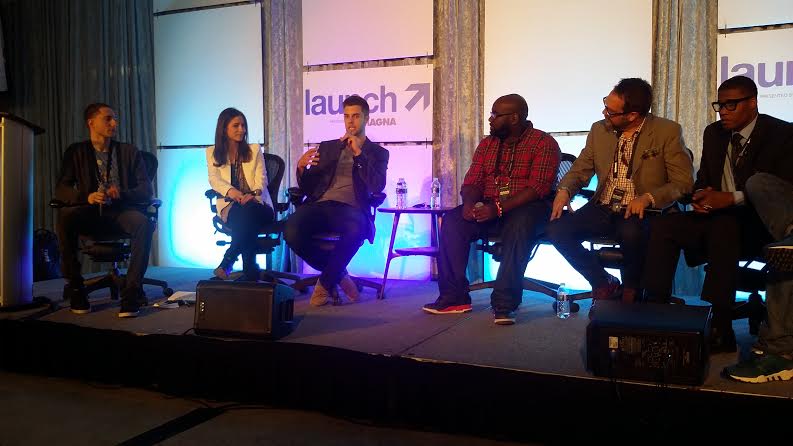 This is a guest blog post by Rachel Schostak. Rachel is the founder of Detroit-based startup, Styleshack, a shop local platform that connects consumers to neighborhood boutiques and specialty stores throughout the country. Today, Rachel documents a snapshot of her journey of creating, launching and running a fashion tech startup.
While one may think working in the fashion industry and starting a fashion tech company is super "cool," exciting and "fashion forward," there's more to it than designer clothes and fashion shows—sleepless nights, hour-long phone calls, pivots, pulls and development glitches are not glamorous at all. However, when you have a dream and see the vision come to life and continue to be passionate about what you do, all the hard work is worth it!
Last December, we launched the Styleshack website with a mission to build an online network of boutiques and specialty stores to help independent boutique owners create a presence online and gain exposure to their existing Web store, all the while helping shoppers discover new retailers from all over the country and make the most of their personal style. Since then, we have experienced a lot of growth and acceptance from shoppers and boutique owners, further fueling our passion and giving meaning and fulfillment to our mission.
As the founder of a fashion tech startup, my business runs on the backbone of technology. Since I'm usually busy traveling to and from business meetings, I use mobile tech to help me stay connected on the go. And as a Verizon customer, I rely on the 4G LTE network to help me run my business.
One of the rewards of starting a fashion technology business is being a pioneer in the fashion tech industry and proving that, in Detroit, anything is possible!
When I was invited to be part of the Fashion Tech '14 Panel at Techweek Detroit, I was thrilled to have the opportunity to discuss with fellow creative fashion and retail brands how we are creating a special niche with a global aim right here in Detroit.
Before Techweek began, Verizon generously loaned me a Samsung Galaxy Note Pro to use throughout the conference. It was through the Galaxy Note Pro that I was able to capture snapshots and jot down great takeaways from the event.
My day-to-day schedule of managing the Styleshack business is always a bit hectic, and I am constantly looking for the best devices that can help me stay organized and work efficiently. The Galaxy Note Pro was a perfect device to use for the conference! I was amazed by all the features this tablet had to offer. The screen was huge, and I was able to capture very wide, clear shots with the 8.0 megapixel camera.
I was also able to multitask on it way better than I could have on any other device. At one time, I had four different applications open on the screen that I was able to work with. And, being a fashion tech startup, I had a lot of fun playing with the S Pen stylus to sketch inspiration and write down notes during the conference.
I brought my executive assistant, Stephanie, to both days of events. We arrived in the afternoon eager to network and listen to all the speakers. Right away, we checked in and picked up our Samsung Galaxy Note Pro that was waiting for us at the registration table. We booted it up and began playing with the device that we would be using for the next two days. We signed into all our social media accounts and made sure we understood how to use all the features we wanted to utilize.
Stephanie used the Galaxy Note Pro from the audience to capture pictures and video of the Fashion Tech '14 panel I participated on, which also included Chris Roebuck, CEO/co-founder of Clicktivated; Phillip Simpson from The Smile Brand and Freshman Clothing; Eric Yelsma, founder of Detroit Denim Co.; Christopher Prater, founder from Thrift on the Ave. and Rick William, designer of Distinct Life.
The second day, we attended the Fashion Tech Runway Show. The show combined the best elements of fashion and technology and featured both female and male models wearing a multitude of different looks.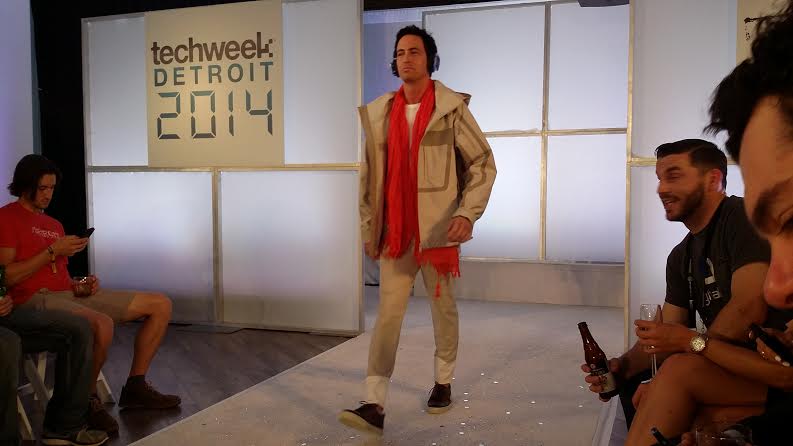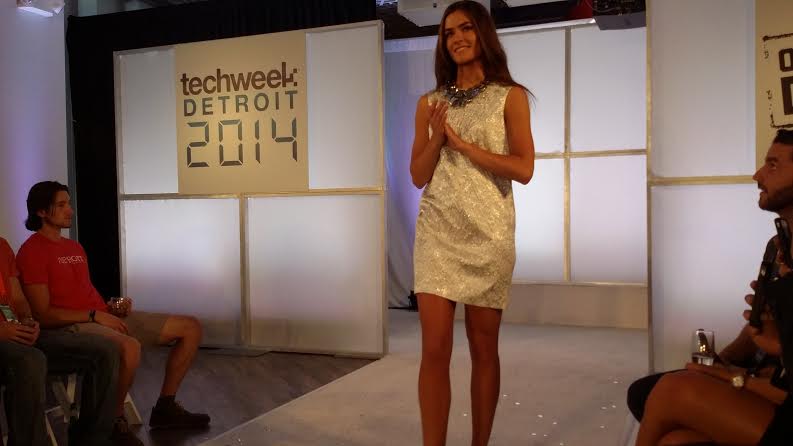 Overall, my experience at Techweek Detroit using the Samsung Galaxy Note Pro was outstanding. I had a fabulous time at all the events and enjoyed being able to use the tablet throughout the conference.
My Techweek journey continues on Friday, June 27th, as I take the stage for the Fashion Panel at Techweek Chicago. Keep up with my adventures through our various social media channels by following @styleshack on Twitter. And, as always, remember to stay chic and shop local!
For more Verizon Wireless news, subscribe via RSS feeds in the right rail.