How Fitbit One Helps You Track Habits & Maintain a Healthy Lifestyle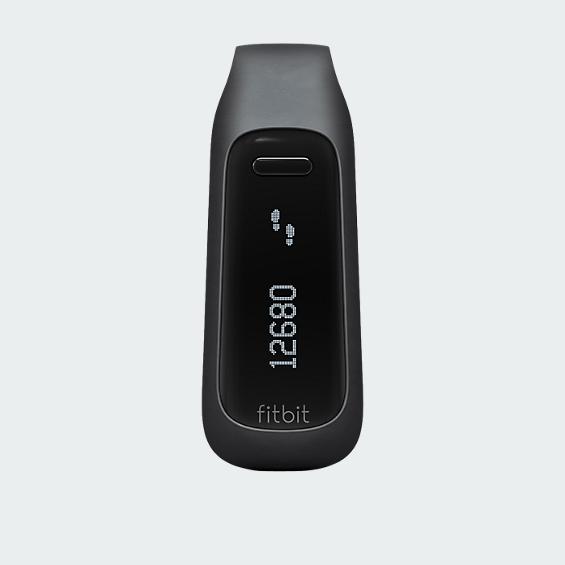 This is a guest post from Annie Beard, a junior at Ohio University, where she plays varsity soccer and studies in the E.W. Scripps School of Journalism. Annie is a dog lover, coffee fanatic and writing enthusiast. We provided a Fitbit One to Annie to test out. Read her previous post about her experience with the Droid Ultra.
As an active, Division 1 college athlete, my fitness goals might be a little bit different than most people's goals. For the past month, I have used the Fitbit One on loan from Verizon Wireless. I was not interested in using the device as a way to gain an active lifestyle, like some people might be. Instead, I was interested in learning about my habits and maintaining a healthy lifestyle.
I used the Fitbit One mostly for the aspects I was most concerned about. While the step counting was interesting, I was not too worried about that. Although I will say that, to my surprise, walking around a college campus all day, the steps really do add up.
I used the device as my alarm every morning. The silent alarm amazed me because I am such a heavy sleeper, but I woke up on time every day! I loved checking the sleep quality score when I woke up in the morning and seeing how well I slept during the night. It might sound cheesy, but having a high sleep quality score was a good feeling to wake up to. It meant I got a good night's sleep, and it was easier to get through a long day of classes knowing that.
Playing competitive soccer, I burn plenty of calories at practice and workouts. I have never paid attention to lost calories, but the Fitbit One made me more aware of them. While I claim to not care about the amount of calories I lose walking around campus during the day, let's be honest - I am a college girl, and if I lose a few calories walking around campus, I won't be upset about it!
The online food log was an awesome feature to have. In college, cheap and quick food is the best option. I'm always on the go and my wallet is usually pretty empty. However, cheap and quick food is often unhealthy food. I cannot afford to skip meals or eat unhealthy being an athlete. I try to keep my meal schedule consistent, and the food log helped me to keep track of what I'm eating and when I'm eating it. Writing down what I ate helped me see those college student eating habits and put a stop to them. Right when I was done eating a meal or snack, I would log it using the mobile app. It was nice to be able to record it without going online because I could do it right away from my smartphone no matter where I was.
Before using this device, I never thought it could be of use to me. While using it, I realized that the Fitbit One could help everyone with his or her fitness and health goals, especially me.
For more Verizon Wireless news, subscribe via RSS feeds in the right rail.