Food and Tech: How Technology Turned Me Into a Fun Food Snob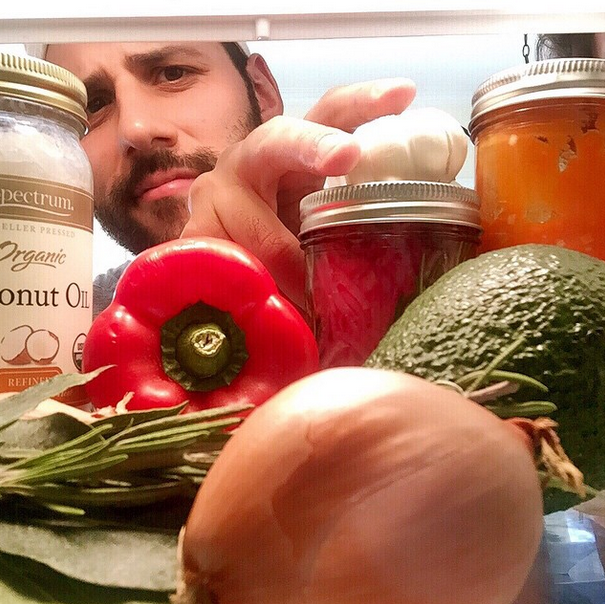 This is a guest post from Jason Klarfeld, a St. Louis native currently residing on the West Coast and making moves with startup Toggle, an entertainment technology company. He explores a healthy eating lifestyle on Instagram, where he's known as mr.yolk.
The things you do for love. I'm a lucky guy and have a great gal to prove it. When she asks me to do something, I tend to say, "Yes." So when she approached me about partaking in a 30-day healthy eating challenge, I said, "Bring it on!"
We recently moved to the West Coast from the Midwest and spent our first few months reveling in the diverse and amazing cuisine our new home has to offer. We were constantly on our smartphones, scouring for interesting restaurants and reading their reviews on apps like Yelp. With all that excitement also came some extravagance in terms of what (and how much) we ate. Point being, we had fallen off a bit and weren't eating as healthily as we had in the past.
In an attempt to right the ship, we decided to spend 30 days cooking, following and eating recipes only approved by Whole30, a program that "seeks to reset the body's metabolism, systemic inflammation and downstream effects of the food choices being made." I was excited about it, actually. I've always loved to cook and constantly use my Apple iPad to look up new recipes in the digital edition of Bon Appetit or on the Food Network app. (Occasionally, I'd even take a peek at my girlfriend's Pinterest page. There's some great stuff on there!)
To help keep me motivated and accountable, I created an Instagram alias – mr.yolk. This new personality also got me engaged in the social conversation happening about healthy eating and the Whole30 program. I was tagging whole30recipes in my posts and conversing with other participants. Not only did this inspire us to stay the course, but it also opened our eyes to all kinds of new recipes! Since I work from home, I was able to cook pretty regularly. I'd just place my tablet on the iPad Dock and follow recipes without flipping any pages and while keeping it charged.
The 30 days came and went, and I loved every minute of it -- outside of the occasional craving of pizza, burgers, tacos, ice cream, nachos…you get the picture. I also had a newfound appreciation of healthy and whole ingredients and how they work together to create a delicious dish. As a cherry on top, Whole30 began following my posts and asked me to take over their recipes page for a week. Talk about a lot of pressure – I felt like all of a sudden I was hosting a cooking show!
Without the support of a new group of social media friends as supporters and Verizon technology, I may have never made it through the 30 days and come to appreciate all these delicious (and nutritious!) foods. So, you see, being a food snob doesn't have to be a bad thing.
Many of the delicious dishes that Jason created (and happily consumed) can be found on both mr.yolk and whole30recipes' Instagram pages.
For more Verizon Wireless news, subscribe via RSS feeds in the right rail.