From Fields to Phones: Wireless Tech Renews Fall Traditions in Pennsylvania
New technology and old traditions blend together as smoothly as a pumpkin spice latte. Western Pennsylvania fall traditions like visiting a pumpkin patch, picking produce from a u-pick farm, or even enjoying a warm cup of coffee are now enhanced by the use of wireless technology as farmers integrate wireless devices into their duties and young visitors eagerly post their favorite seasonal content on social media.
Verizon continuously drives the innovation of advanced agricultural wireless technology, including a wireless guidance system that increases a farmer's useable area, as well as an advanced network that puts an unprecedented amount of data in the palm of their hands, such as humidity levels, wind speed and solar radiation for real-time decision making. Verizon's expansive 4G LTE network also covers many rural areas, providing greater support to farmers that utilize wireless devices in the field.
Our technology, like small cells and COWs (Cell on Wheels), also have the capacity to expand coverage into more remote areas as needed. Randy Morris at Morris Organic Farm near Irwin, PA is one farmer that appreciates the network coverage for his smartphone, helping him respond to real-time requests without losing productivity. "Having a smartphone saves time," explains Randy. "Before I had a smartphone, I could only respond to e-mails before or after a long day on the farm, and even then I would have to carve out time on the computer. Now, I'm always accessible if someone needs to get in touch with me."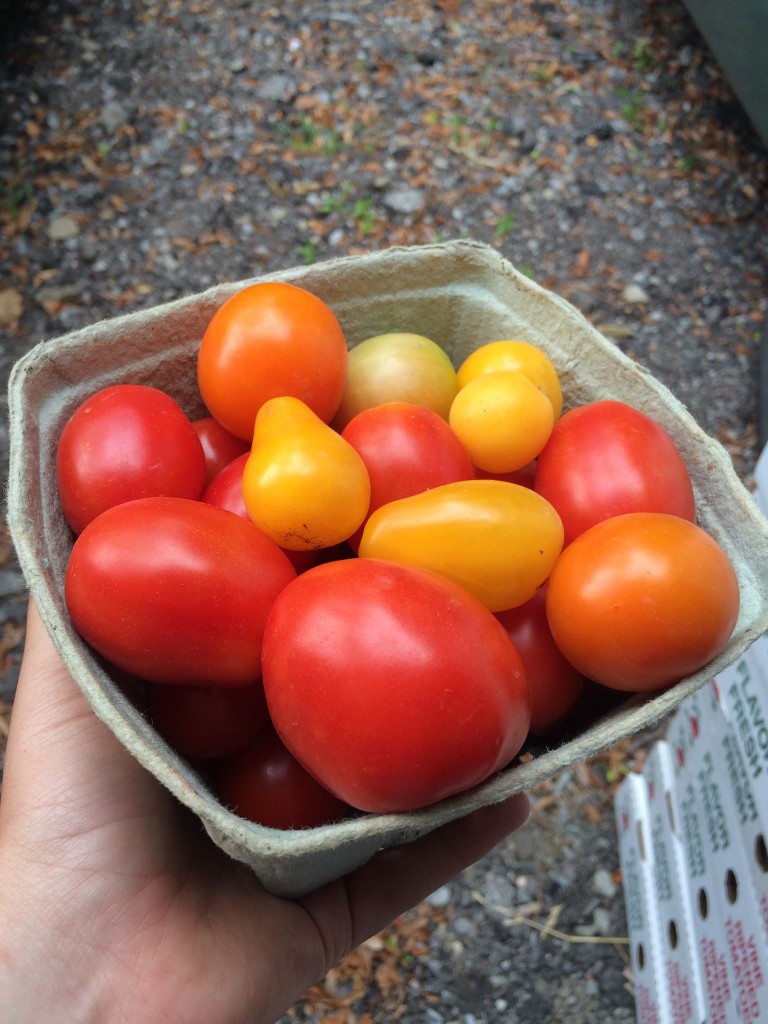 Morris Organic Farm has also noticed plenty of mobile traffic on both its website and Facebook page, where photos of mouthwatering fresh produce are posted immediately from wireless devices, attracting many of the farm's loyal customers to stop by that day to visit the market or pick their own produce. Farmers are also seeing wireless technology enhance the visitor experience as western Pennsylvanians continue timeless autumn traditions like hayrides at Soergel Orchards or picking pumpkins from Reilly's Summer Seat Farm.
Smartphones and social media have been seamlessly integrated into these traditions with Facebook and Foursquare check-ins and Instagram and Snapchat photos chronicling their adventures against the season's distinctively beautiful colors. Fall's popularity with social media users isn't limited to documenting outdoor #InstaFall activity, however. The #PSL hashtag is ubiquitous on social media timelines as coffee drinkers embrace what has become America's favorite seasonal beverage. The popularity of pumpkin spice owes plenty to social media; Starbucks introduced the pumpkin spice latte in 2003, the year before Facebook was created and just before Twitter and Instagram joined the social media scene.
Twelve years later, more than 200 million pumpkin spice lattes have been sold by Starbucks alone, and a typical fall day sees an average of more than 800 tweets and Instagram posts including the #PSL hashtag.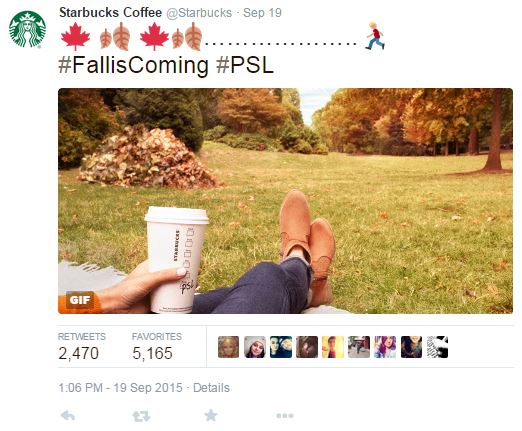 Seattle Met described the popularity of the PSL as "a true-to-life version of the agrarian American ideals the humble pumpkin represents." Just this year, Starbucks announced that it was adding real pumpkin to the recipe and further embracing the drink's natural, agrarian roots.
Do you have any fall traditions? How many of them now involve wireless tech? Share your favorite seasonal traditions with me on Twitter - @MerrittLBliss.