Get to know the roles within the marketing team at Verizon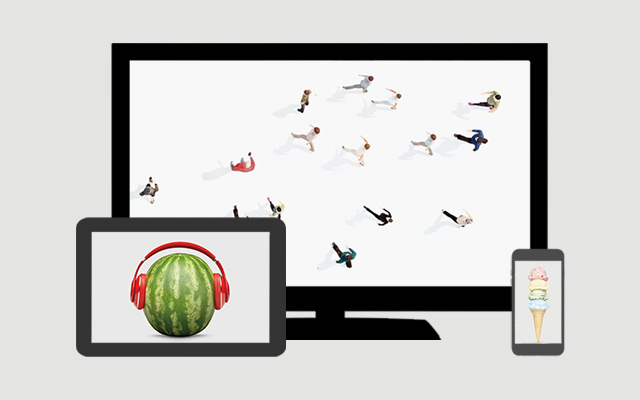 Telling our story takes a team of creative and analytical minds. Together, this is how we communicate with our customers. If you'd like to help us tell our story to the world, read more about career areas on our marketing team.
Consumer insights
Customer understanding is the foundation of Verizon's strategies and business decisions. The consumer and market place insights team ensures that the voice of the consumer is heard and used to make business decisions and drive strategies. We use a variety of sources including consumer research, syndicated data, and advanced analytics to uncover and create actionable insights. Armed with such knowledge and with a consultative approach, the team makes business recommendations to various lines of business.
To do this work, we need people who:
Are intensely curious and passionately love learning
Have experience with existing custom research techniques and knowledge of emerging trends, and strong knowledge of marketing principles
Have excellent communication skills and the ability to influence business leaders
Media
The media team is at the forefront of the new media landscape. Applying a holistic media strategy, the team builds highly effective media plans to achieve specific sales and marketing objectives. As Verizon continues to introduce new products and services, this team plays a critical role in spending media dollars in strategic channels and creating maximum impact.
We are looking for marketers who have:
Solid understanding of current forces, trends, and issues in the media industry
An excellent track record in directing media agencies and turning strategy into actionable plans and reporting
Hands-on experience with various forms of digital marketing methods: paid search, search engine optimization, mobile and programmatic media buy, sports sponsorship, and more
Total customer experience
How customers connect with us is constantly evolving – from retail stores to web, mobile apps, social media, and future channels that may not even exist yet. We maintain an intimate understanding of customers' expectations and new technologies in order to innovate the best customer experiences.
The total customer experience team uses the following skills:
Ability to translate insights from analytics and market research into strategies
Experience design skills including applying and balancing among the concepts of desirability, feasibility, and viability
Manage product lifecycle from ideation to prototyping to go-to-market planning and execution  
Marketing effectiveness
This team integrates the science and art of marketing. "Big data" is not a buzz word here: we have sophisticated capabilities to produce meaningful, data-driven insights for the marketing organization. By applying prescriptive and predictive analytics models, we enable better decisions that bring along improved, measurable business results.
For this role, we look for people who have:
Data scientists and modelers in statistical, econometrics, or decision science models to enable business investment decisions.
Experts in time series, (digital) attribution, hierarchical, segmentation, data mining, optimization, brand equity, customer life time value models, experimental design.
Or professionals with a mix of marketing, analytics, and strategy/consulting skills, and can approach a business challenge from both tactical and strategic views. They will review data to identify findings, interpret insights and derive actions.