How 5G Ultra Wideband can help fast-track self-driving cars
One of the most exciting application areas for 5G may also be one of the most beneficial for society.

 
Full Transparency
Our editorial transparency tool uses blockchain technology to permanently log all changes made to official releases after publication. However, this post is not an official release and therefore not tracked. Visit our learn more for more information.
More of our content is being permanently logged via blockchain technology starting [10.23.2020].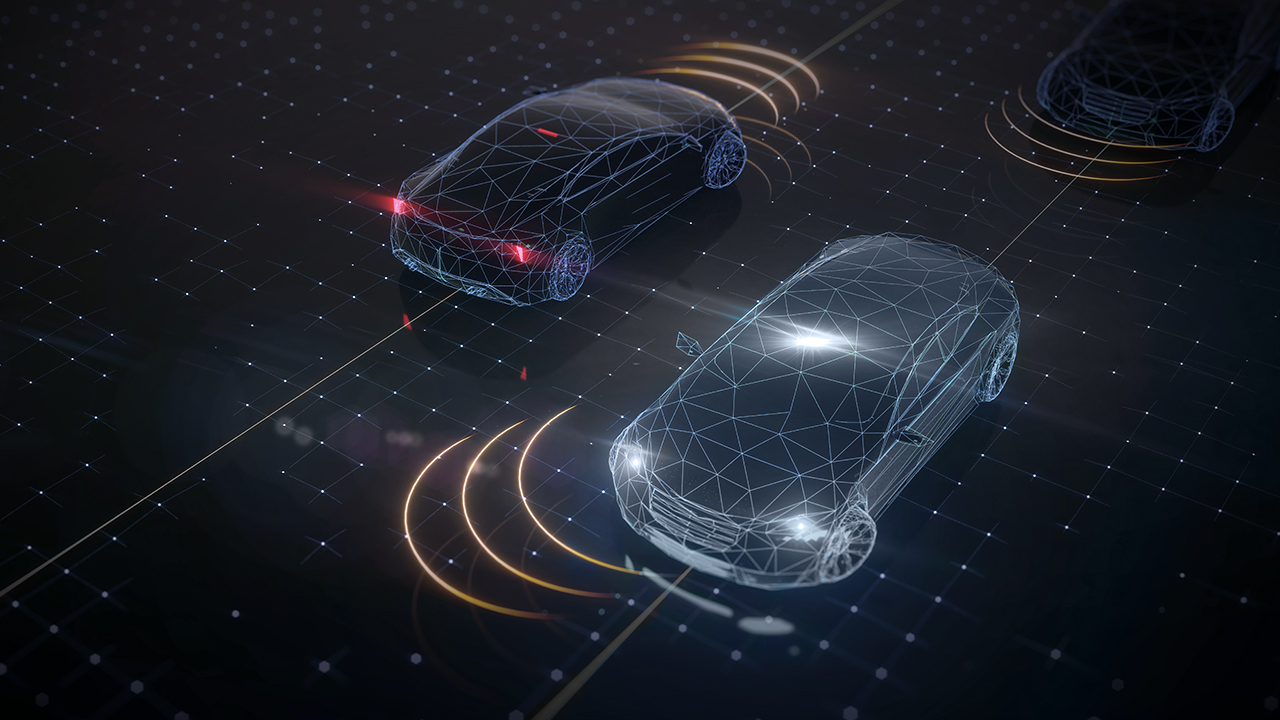 Self-driving cars are dominating both the headlines in the press and the headspace of some of the world's greatest engineering minds. The technology being created is poised to fundamentally transform a morning commute or a family road trip. And while steering-wheel-less models may be the final destination for this effort, manufacturers are already exploring ways to make cars safer, more efficient, more comfortable and more independent than they've ever been.  
But beyond the headlines, there's an often-overlooked resource that is as essential to self-driving cars as any power source: network bandwidth.
Autonomous vehicles will produce an estimated 30 terabytes of data daily, roughly the equivalent of 3,000 people's data usage. It is estimated that this could potentially increase global wireless traffic 40 times over current levels.
A connected car requires a network capable of transmitting these massive amounts of data at unprecedented speeds. Unacceptably high latency over the network could lead to a wrong turn, a missed signal or even a crash. It's a clear use case for Verizon 5G Ultra Wideband.
Car talk
According to the latest research from Counterpoint's Internet of Things Tracker service, more than 125 million connected passenger cars with embedded connectivity are forecast to be shipped during 2018-2022. Today, internet-connected cars rely on 4G LTE technology to stream music and engage other connected services, but 5G will usher in a step change not only for in-car connectivity, but for vehicle-to-vehicle (V2V) and vehicle-to-infrastructure (V2I) communication.
The implication is clear: Cars will not only "talk" with one another in near-real time, but also with sensors installed in streets and traffic lights, sharing information on roadways and weather conditions, and alerting drivers on the same stretch of highway to potential hazards. Connected vehicles will be able to crowdsource near-real-time routing information to avoid backups and streamline traffic flow. Next-generation networks should also lead to improvements in driver safety by helping mitigate the unknown—a truck, for example, sensing that its driver is about to run a red light and alerting other vehicles approaching the intersection of the hazard. The National Highway Safety Administration has concluded that the introduction of systems to prevent collisions at intersections alone could save 1,300 lives a year.
Wireless-enabled connected vehicles also have the potential to reduce emissions by up to 90% and vehicle congestion in urban areas by up to 40%, a welcome reprieve from the estimated 97 hours each American loses to traffic every year.
"Data helps city managers and planners better understand how to provide facilities for the citizens, which will help improve or reduce commute times and CO2 emissions," says David Tucker, Verizon product director for traffic management/data services. "It's all about making it easier to commute within your cities. That's why we're in this—to help improve our citizens' lives."
Then, of course, there's the convenience and entertainment value of 5G-connected cars. Imagine being alerted to an empty parking space instead of circling the block endlessly, or receiving information about a nearby business as you approach. And the kids won't start the "Are we there yet?" chant from the backseat if they're downloading feature-length movies, streaming multiplayer games or even taking an AR-guided tour of the area in near-real time.
Keeping cities moving
Densely populated urban areas will also know the benefits of hyper-connected mass transit in coming years.
5G brings the potential to reduce riders' wait times and optimize mass transit system operations. As connectivity increases, bus and subway operators should expect to benefit from near-real-time updates on rider concentration—a dynamic and previously unfeasible method of matching transportation supply and demand. Connected transit vehicles will be able to provide data almost instantaneously to help improve municipal traffic flow and optimize traffic signals, potentially allowing more riders to reach their destinations comfortably and on time.
A mind for fleet logistics
Beyond personal and mass transportation, autonomous vehicles will aid businesses looking to monitor shipments, optimize routes, manage navigation and increase fuel efficiency. For this, a centralized system of telematics will help connect and manage self-driving trucks.
Using 4G LTE technology, Verizon Connect already provides operators of service and delivery fleets with vital information on fleet management, compliance, fuel usage and driver behavior. But the deployment of 5G Ultra Wideband will increase the speed with which this information is gathered and relayed to key stakeholders on the network.
"Commercial truck drivers need more than just off-the-shelf navigation—they need navigation software that understands the stress of safely maneuvering an 80,000-pound machine from one destination to the next," says Kevin Aries, Leader, Global Product Success at Verizon Connect. "5G Ultra Wideband should eventually afford fleet owners a far more accurate picture of how their trucks are performing, as well as early indicators of upcoming maintenance."
Eyes fixed on the horizon
Whether it's funding innovation at M-City—one of the world's great hotbeds of autonomous vehicle innovation—acquiring high-frequency spectrum band for the testing and deployment of autonomous vehicle technology, or drifting while wearing VR glasses at Indianapolis Motor Speedway, Verizon's commitment to smarter, safer mobility solutions is a constant.
And as we continue rolling out 5G Ultra Wideband, the pace of innovation that we enable can only accelerate.
Learn more about Verizon's plans for bringing 5G technology to our customers
For related media inquiries, please contact story.inquiry@one.verizon.com