How 5G will help first responders answer the call
Verizon 5G UWB will be serving these brave men and women even before they arrive on the scene.
Full Transparency
Our editorial transparency tool uses blockchain technology to permanently log all changes made to official releases after publication. However, this post is not an official release and therefore not tracked. Visit our learn more for more information.
More of our content is being permanently logged via blockchain technology starting [10.23.2020].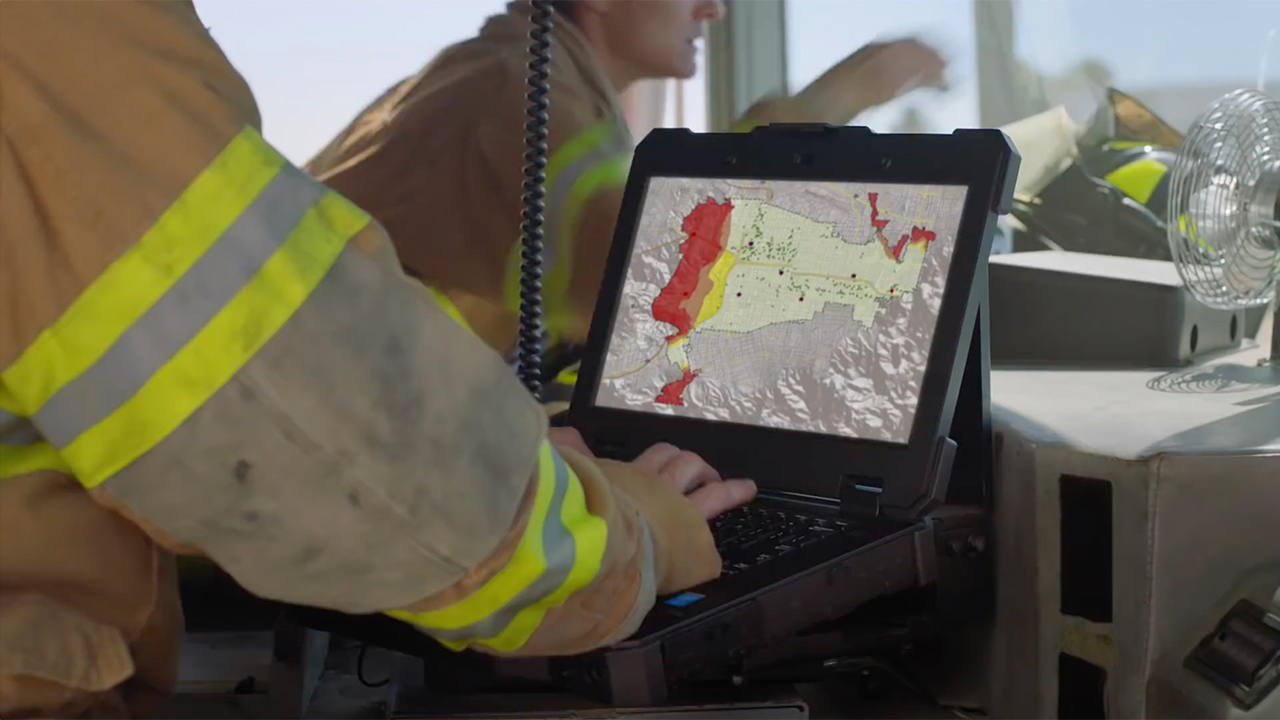 First responders need to mobilize rapidly and make split-second decisions, but their ability to do so depends on the free flow of information. Improving how critical intelligence moves can increase situational awareness, mobilize hospital teams more quickly—and potentially save lives.
Verizon is working to create better emergency outcomes before first responders even get the call. By enabling technologies to aid in emergency preparedness and rescue operations, first responders can do even more good, more quickly.
The next generation of wireless technology, 5G, will fuel these innovations and those that haven't even been dreamed up yet, allowing first responders to do what they're trained to do, but with a new level of support. When every second counts, first responders will be able to count on Verizon 5G Ultra Wideband.
Calling in network reliability
Whether it's laptops in ambulances or body cameras on police officers, public servants produce and relay millions of gigabytes of data every day. Bandwidth-intensive applications in public safety will only multiply in coming years, putting further strain on available network resources. But Verizon 5G Ultra Wideband combines deep fiber assets, high-frequency spectrum and small cell technology to ensure massive data loads can travel and be analyzed in near-real time, alleviating capacity concerns in potential life-or-death situations.
"With 4G, first responders may think, 'I have to manage my work loads. I can't push all of that data all of the time,'" says Justin Blair, Executive Director of Wireless Business Products for Verizon Wireless. "With 5G, you're free to focus on things that are more important."
5G Ultra Wideband will eventually deliver speeds exceeding 1 Gbps and limit latencies to the 10 millisecond range. This can keep information flowing faster for everyone in densely populated areas.
Verizon 5G Ultra Wideband will also allow emergency response technology to leverage multi-access edge computing (MEC), in which complex processing occurs at the edge of the network instead of on a distant server or in the device itself. This effectively opens up the innovation playbook, enabling predictive analytics, artificial intelligence and machine-learning applications on-site, as well as increasing battery life. That means critical tools like high-quality video relay and computer-aided dispatch remain operational when it counts.
"We believe that we'll be able to provide consistent reliability, and not just in terms of service availability, but in the applications themselves," says Blair.
5G in the field
As the rollout of Verizon 5G Ultra Wideband continues, the time to explore its first responder potential is now.
Animated by 5G, IoT sensors within an ambulance could provide critical diagnostic information at unprecedented speed and low latency to a waiting team of ER doctors before the patient reaches the hospital. A squad car could send video to headquarters in near-real time, signaling the need for backup more quickly than the request can be called in. Environmental mapping tools could help authorities in surveillance applications. And on the administrative side, law enforcement can file reports remotely, decreasing time-consuming paperwork and improving their ability to safeguard their communities.
Drone technology provides another ripe test case for 5G and emergency response. Using 5G-powered unmanned aerial vehicles (UAVs), rescue teams could scan and send uncommonly rich imagery to deliver medical supplies and other aid during emergencies.
"As Verizon deploys 5G, it is critical that we look beyond the launch for consumers and consider how users in public safety can leverage this revolutionary technology," says Nick Nilan, Director of Public Sector Product Strategy for Verizon. "5G will enable technology for first responders that hasn't been imagined yet."
A 5G infusion
To that end, Verizon has partnered with ResponderXLabs to launch the 5G First Responder Lab, an incubator based at the Verizon 5G Lab in Washington, D.C., that will foster the development of life-saving technologies.
The first group of participants includes:
ADCOR MAGnet Systems: Situational awareness tools that uses sensors and AR to create 3D environmental maps.
Blueforce Development: Products and services designed to mitigate the splintered nature of intelligence gathering and break down the barriers to information sharing among responder agencies.
Kiana Analytics: A physical safety and security platform with engagement analytics for real-time location and situational awareness.
Qwake Technologies: Augmented reality products to help firefighters see in smoke-filled, zero-visibility, hazardous environments.
Despite their varying disciplines, the goals of 5G First Responder Lab participants are closely aligned: to enhance emergency workers' ability to prepare for and prevent calamities; to improve the ways first responders react to, manage and execute during a life-saving event; to help communities return to normal following disasters; and to improve existing defense systems to prevent future loss.
It's a mission Verizon takes very seriously.
"First responders should have the absolute best, most effective technologies available to them as they protect our communities and respond to emergencies large and small," explains Toby Redshaw, Verizon SVP of Strategy, Innovation and Product Development. "Our 5G First Responder Lab will give technology innovators the opportunity to develop applications and use cases that leverage the unique capabilities of 5G, and to bring those solutions to market more quickly."
In other words, for the brave men and women who are first on the scene, Verizon technology will be working for them even before they arrive.
Learn more about Verizon's plans for bringing 5G technology to our customers
For related media inquiries, please contact story.inquiry@one.verizon.com