What is network bandwidth?
With billions of devices coming online, this ingredient is essential for ensuring smooth, seamless digital experiences.
Full Transparency
Our editorial transparency tool uses blockchain technology to permanently log all changes made to official releases after publication.
More of our content is being permanently logged via blockchain technology starting [10.23.2020].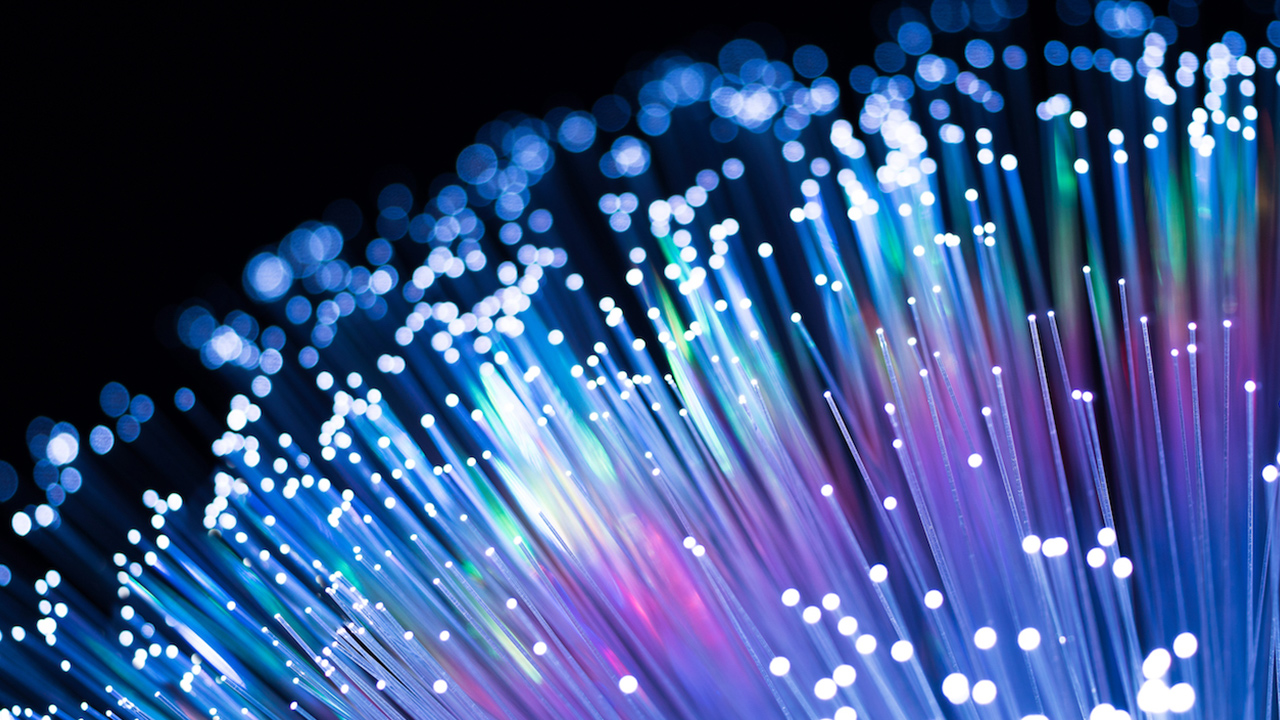 Billions of new devices are coming online in the next few years. By 2020, some 20.4 billion are expected to connect, and by 2025 that number could swell to 55 billion. All of them will rely on network bandwidth to communicate. It's not just smartphones, either. Self-driving cars, AR/VR applications, IoT systems and remote healthcare providers all will be clamoring for a slice of the bandwidth pie.
That's why Verizon, in collaboration with municipalities and strategic hardware partners, is preparing to launch its 5G network to meet the bandwidth needs of tomorrow's innovators. "In order to put all of the aspects of 5G into play, you need 100s of megahertz of bandwidth," says Verizon Executive Chairman of the Board and former CEO Lowell McAdam. "The only one who has that in a big way in the marketplace is us."
To deliver sub-millisecond latencies and blink-of-an-eye download speeds, it takes more than good intentions. It takes a ground game—and room to grow.
Maximizing fiber
Sending communications through fiber optic cable has long been a way to move large amounts of data. A broad, accessible, cost-effective internet exists today because of fiber. And while there are literally hundreds of thousands of miles of fiber cable spanning continents and snaking below oceans, tomorrow's bandwidth-hungry applications will feed the demand.
That's why Verizon continues to invest in fiber optic technology. By doing so, we're positioning ourselves to meet every use case, whether it's the safe movement of autonomous vehicles or the seamless playback of 4K video.
"The addition of these fiber assets is an important part of our strategy to reinforce our current network capabilities and prepare for the future," says Nicki Palmer, chief network engineering officer and head of wireless networks at Verizon. "It will help expedite our network densification, enhance our industry-leading 4G LTE network and lay the groundwork for 5G."
Ultimately, it's all being done—as Verizon CEO Hans Vestberg says—"to provide customers with next-generation broadband services."
Opening up spectrum bands
Though fiber is indispensable, it is just one piece of our strategy to create the nation's first 5G network. "The important thing," says Vestberg, "is to build the network that performs the best. And we are using all the tools."
That's why Verizon is also preparing for tomorrow's bandwidth demands with its investment in high-frequency spectrum—radio waves that are ideal for the transmission of rich, complex data.
Instead of these individual small lanes, imagine there are tens of thousands of gigantic lanes put together. That's how we're delivering 5G.
Ed Chan, Verizon Senior Vice President and Chief Technology Architect
It's helpful to think of spectrum as a superhighway. Picture fleets of tractor trailers moving gigantic shipments of data in all directions on that roadway, at unrestricted speeds. "But instead of these individual small lanes, imagine there are tens of thousands of gigantic lanes put together," says Ed Chan, Verizon's senior vice president and chief technology architect. "That's how we're delivering 5G. That's why you see the massive difference in the ability to deliver this kind of bandwidth."
Think about the first time you watched a video in the palm of your hand. You may have experienced long load times or choppy playback. The technology was ready for mobile video, but the network wasn't—yet. 4G LTE has largely solved this, but as technology advances, so must the network.  
That's why Verizon is making use of higher spectrum bands—more specifically the 28 and 39GHz frequencies. These bands can carry massive amounts of data at very high speeds and with minimal latencies, making them ideal for accommodating a massive increase in data demands from mobile-first users, connected homes, AR/VR devices, cloud gaming systems, self-driving vehicles, IoT sensors and other cloud-connected devices.
"The efficient use of spectrum is critically important to provide the capacity and speed that our customers want and need," says Ed Donofrio, executive director for network support at Verizon Wireless. "Speed is capacity, and the faster a device can exchange data, and the ability to get a device on and off the network, does present a capacity improvement and an efficiency."
What's possible with high network bandwidth?
From immersive gaming to remote healthcare, artificial intelligence to self-driving cars, today's wildest, most futuristic ideas will simply be tomorrow's normal.
5G is a transformational force for enterprises, consumers and society at large, and the stakes couldn't be higher. "By 2035, 5G will enable $12.3 trillion of global economic output and support 22 million jobs worldwide," notes Ronan Dunne, executive vice president and group president, Verizon Wireless. Those projections, however, presume that the network is up to the task—and we're doing that work right now.
At Verizon we're always thinking about the future. Our 5G network technology will have the capacity and flexibility to meet the demands on the near horizon—and those that have yet to be created.
Learn more about Verizon's plans for bringing 5G technology to our customers