How to Dispose of Electronic Waste on Earth Day – and Every Day
How to Dispose of Electronic Waste on Earth Day – and Every Day
By John Dorn, Verizon Green Team member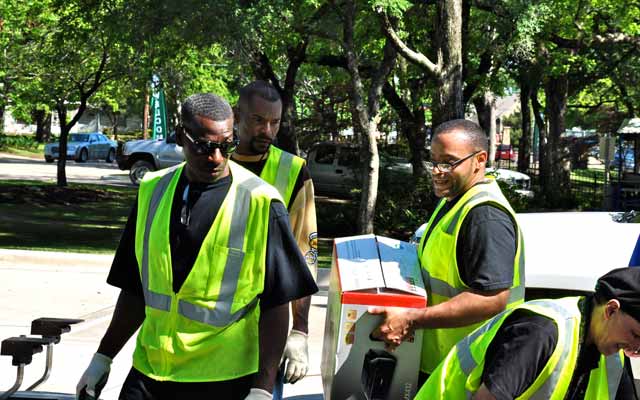 As Earth Day approaches this week, it is an ideal time to raise awareness about the critical issue of electronic waste.
Our planet is facing an e-waste epidemic. According to DoSomething.org, only 12.5 percent of e-waste is currently recycled. With the increasing rate of technology advancements, new electronic devices become quickly dated. An example I commonly see is how fast people upgrade items like phones, TVs and computers. 
While it is always a great feeling to have the latest gadget on the market, a better feeling for me is to know that my outmoded device was disposed of properly.
That is why I am part of the Verizon Green Team, which educates and helps others properly dispose of their e-waste. One of the ways I do this is to help Verizon host free e-waste recycling rallies in communities across the country.
The recycling rallies provide local residents and businesses with a place to responsibly drop off their unwanted electronic devices – including common items like old TVs, phones, vacuums, microwaves and computers. Verizon ensures the e-waste collected is properly recycled and that none of it ends up in a landfill.
Recently, Verizon partnered with Keep Grapevine Beautiful to host a free electronic waste recycling rally during the organization's EPIC EARTH DAY Experience. Here are some photos I took during the Grapevine recycling rally: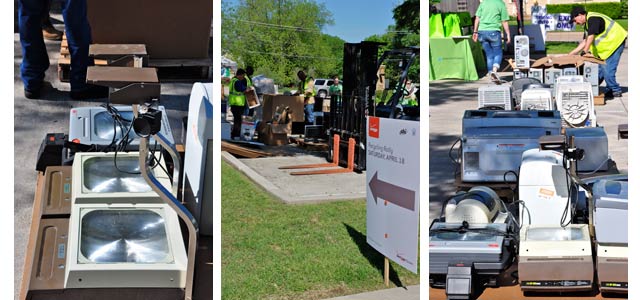 I am very proud of our results in collecting e-waste. Since 2009, Verizon has held over 50 Recycling Rallies around the country and has collected more than 1.9 million pounds of electronics. That includes e-waste our Green Team helped collect at the recycling rally in Grapevine, Texas
Earth Day is a good reminder that everyone should be thinking green, and that includes how they discard of their unwanted electronics. In honor of Earth Day, here a list of ways resources for properly discarding e-waste:
Pre- Cycle -- Consider the recycling options available to you before you make your next purchase.  Does the seller offer a trade-in program if you upgrade later?
One Stop Shop -- You can find places to recycle just about anything at 1800recycling.com. Simply enter your zip code and type of items you want to recycle, and you will be provided with local options for recycling. 
Community Results -- Watch your local news for community recycling events. Many are free and accept a diverse array of items. 
This Earth Day, please do your part to increase the amount of e-waste recycled in your community.