Infographic: 12 Scams of the Holidays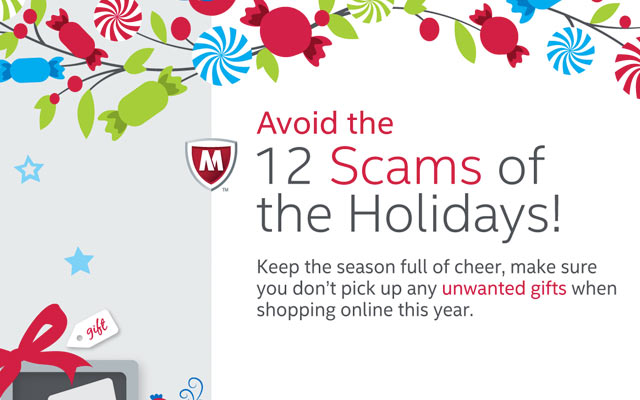 Tis the season for giving, but some digital gifts are better left unopened. Verizon and McAfee urge you to think safety first this holiday season on and offline. Below, you'll find a dozen scams that see upticks during this time of year. 


Perhaps it's not scams you're worried about, but how to protect this year's captured memories, digital receipts, or product warranties. With online backup and sharing you can ensure all your meaningful files are secure and accessible from almost anywhere. Check out the Verizon Multi-Device Security and Backup Bundle powered by McAfee for a worry-free online experience this holiday season.