KentuckyOne Health Helps Patients Manage Chronic Disease Using Verizon Tech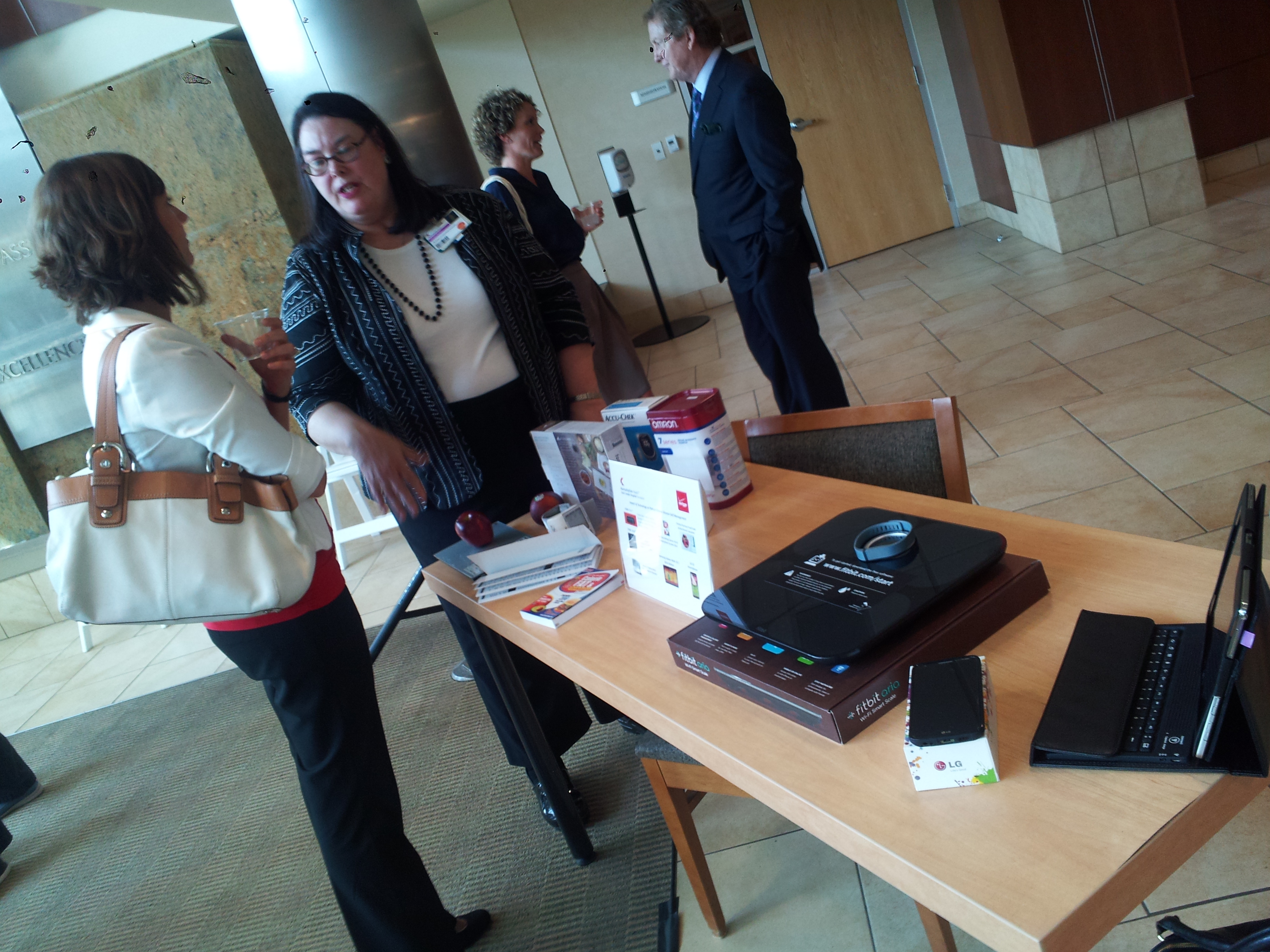 This is a guest post from Di Boyer, director of major gifts, Saint Joseph Hospital Foundation in Kentucky.
Located in Central Kentucky, Saint Joseph Hospital, Saint Joseph East and Saint Joseph Mount Sterling, all part of KentuckyOne Health, have created a new program to help patients ages 50 and older monitor and manage their health with Verizon Wireless technologies. The program is made possible by a $125,000 grant from the Verizon Foundation and an in-kind donation of technologies from Verizon Wireless.
The program puts technology in the hands of patients to help monitor their health conditions. Patients who suffer from chronic disease, as well as patients who have been treated for congestive heart failure, acute myocardial infarction, chronic obstructive pulmonary disease (COPD), coronary artery bypass graft surgery, diabetes, hypertension, hyperlipidemia and other concerns, can enroll in the program.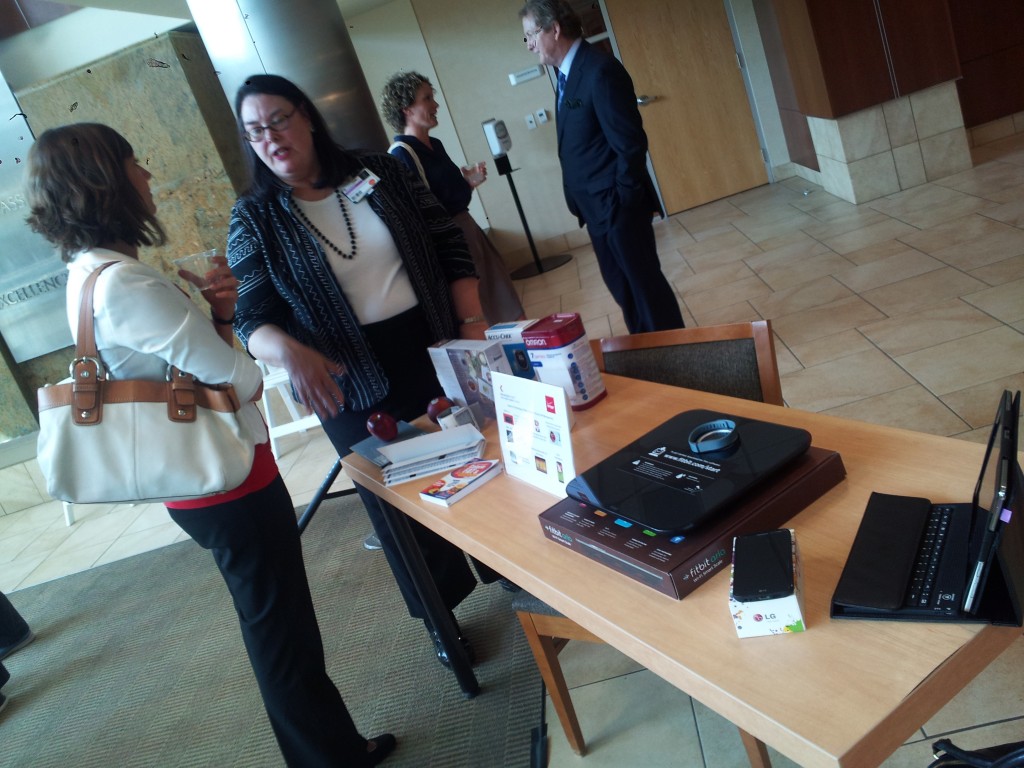 The Saint Joseph Hospital Foundation displays the devices that will be given to patients in the program.
Technologies include 4G LTE powered smartphones and tablets with pre-loaded health apps, as well as biometric devices, to allow patients to better self-manage their conditions and share information with physicians and other health care providers. Patients will use the technology over the course of six months to access pre-loaded health apps, such as Glucose Buddy and Fooducate.
In addition to smartphones and tablets, patients are given digital weight scales, blood pressure monitors, FitBit activity trackers, CalorieKing Calorie, Fat and Carbohydrate Counter book and digital food scales/nutritional calculators.
Giving patients tool such as this technology allows them to record their weight each day or to monitor their blood sugar on a frequent basis. It also helps patients understand how each of the foods they eat and their activity level directly impact their health.
Verizon is also supplying all the technology protective gear for the devices, the data plans to allow the technology to work, plus funding for a part-time dietitian and research assistant for the program. The Saint Joseph Hospital Foundation secured the funding.
The goal is to enroll 300 patients in the first year of the program.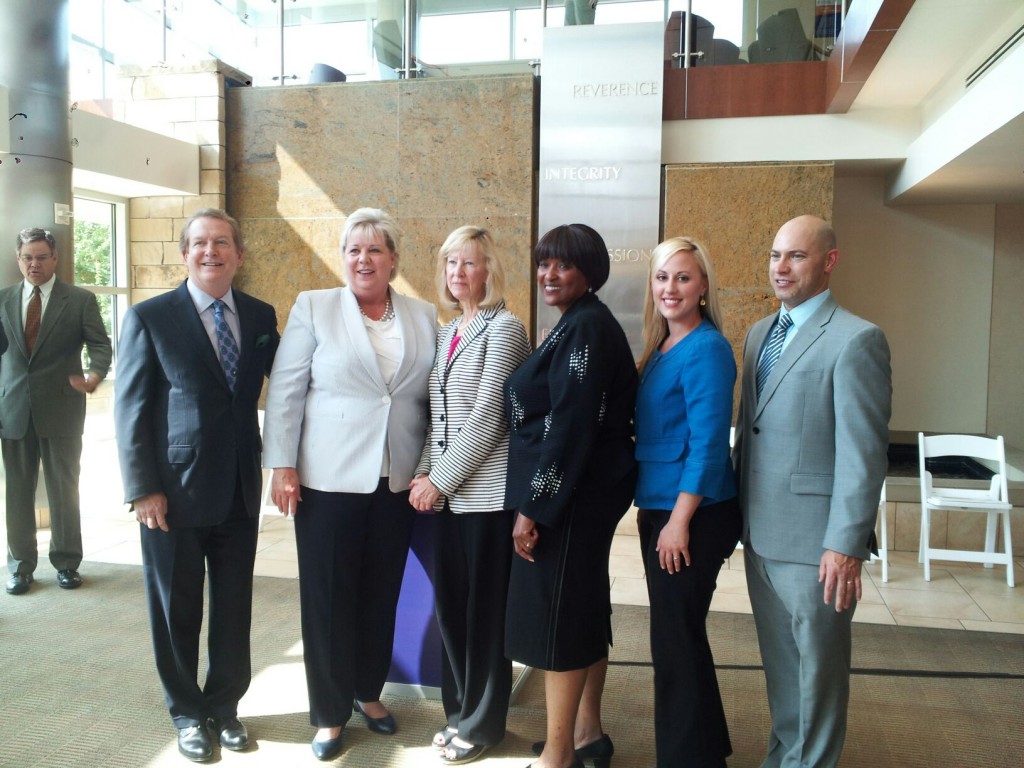 Left to Right: John Smithhisler, President, Saint Joseph Hospital and KentuckyOne Health Central and Eastern Market Leader; Marion Nolan, Associate Director of Strategic Sales Kentucky, Verizon Wireless; Barbara Reynolds, M.D., Vice President of Quality and Medical Affairs, KentuckyOne Health and Eastern Kentucky Market; Ruth W. Brinkley, CEO, KentuckyOne Health; Erin Doran, Major Account Manager, Verizon Wireless; John D. Brandon, Business Account Executive, Verizon Wireless
KentuckyOne Health has more than 200 locations including hospitals, physician groups, clinics, primary care centers, specialty institutes and home health agencies across the state of Kentucky and southern Indiana. The nonprofit health system is committed to improving the health of Kentuckians.
For more Verizon Wireless news, subscribe via RSS feeds in the right rail.