LALIGA North America and Verizon renew their partnership for three more seasons
LALIGA and Verizon have been working together since 2019, with a focus on growing soccer and getting closer to fans across the United States
Full Transparency
No Updates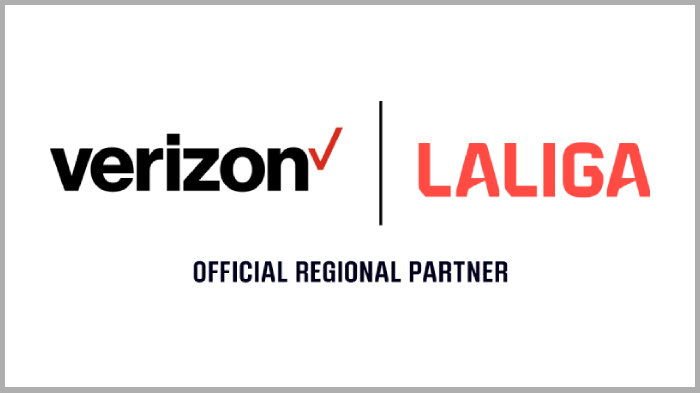 NEW YORK - LALIGA North America announced today the renewal of a multi-year partnership with Verizon, exclusive to the United States. This multifaceted partnership will offer Verizon customers the chance to interact with one of the best soccer leagues in the world through coast-to-coast watch parties, once-in-a-lifetime experiences at LALIGA matches in Spain and the LALIGA Summer Tour in the U.S., and other experiences with LALIGA players and Ambassadors.
LALIGA and Verizon have been working together since 2019, with a clear focus on the opportunities associated with soccer in the U.S. and engaging with American soccer fans beyond the 90 minutes of the match. To date, the partnership has allowed Verizon to leverage LALIGA's massive fanbase in the region while giving LALIGA the opportunity to partner with one of the most innovative brands investing in sports. With this expanded, multi-year partnership, Verizon will continue to leverage LALIGA's distinguished IP and access its coveted, diverse, and highly engaged audience that is rapidly expanding.
"This partnership with Verizon further validates North America as a key growth region for soccer and LALIGA by showing that leading companies are recognizing the full potential of the sport and the audience it attracts," said CEO of LALIGA North America, Boris Gartner. "Having a long-term partnership with one of the most distinguished companies in America represents the goal of the growth of soccer in the region and the qualities LALIGA has to get closer to a diverse and multicultural fan base."
"At Verizon, we love connecting fans with their passions," said John Nitti, SVP of Strategic Partnerships & New Business Development at Verizon. "Our partnership with LALIGA brings our customers closer to some of the most exciting soccer matches and talent in the world, providing exclusive access to experiences they can't get anywhere else. The growth of soccer and LALIGA in North America is a testament to the passionate fan base, and we're proud to be deepening our partnership with an organization that is fueling this movement."
The continuation of the partnership will see the companies bring experiences to their customers and fans until the end of the 25/26 season. Verizon customers will be able to experience the beautiful game like never before with exclusive access to live ElClásico watch parties where they can enjoy the passion of LALIGA and the best soccer in the world.