Lessons in Managing a Home in the Connected Age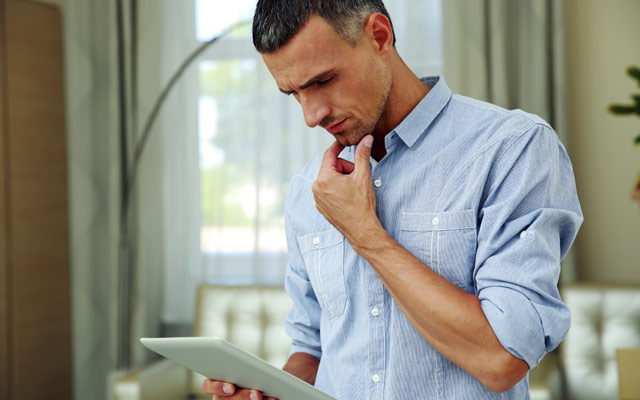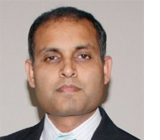 This is a guest post from Ashok Kumar, vice president of IT at Verizon. Ashok is responsible for Verizon wireine consumer and mass business' digital platforms. Ashok's team develops solutions which are the first point of interaction with Verizon customers.
---
We recently released the latest update to our new FiOS Quantum Gateway router, along with updates to the MyFiOS app.


As a leader in IT, I typically serve as beta tester for the products and applications the team develops. I have been exploring our latest updates, toggling controls and experimenting with scenarios.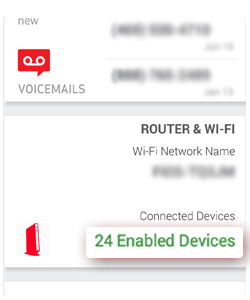 The moment I updated the MyFiOS app, the first thing that wowed me was that I have 24 connected devices in my home.
I could have guessed that my house had more devices than I would like to know about, but it hits you when you see it.
So I began looking at all of the devices connected in my home.
There is my son Rahul's iPhone, my wife Neelam's iPhone, the Apple TV, the LG Blu Ray player, and so on. Then I came across two strange-looking device names that I didn't recognize.  What were they?
I checked every computer, every phone, every iPad,  basically anything with a screen and an IP address.

I still couldn't account for the two mysterious computers on my network. As an IT professional, I was concerned  that an intruder was lurking on our Wi-Fi.
So I began disconnecting the devices one-by-one through the app, waiting for something to stop working or one of my kids to raise an issue.

At this point, I was convinced that my home was hacked and that it was time to take action. I sent the media access control address -- the unique identifier assigned to network interfaces and that is visible in the app -- to my team to find what these mystery devices were.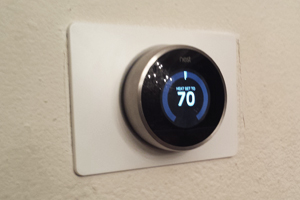 Mystery solved.
My team identified the devices as the Nest thermostat. How could I have forgotten that? Those cute little things that are quietly learning to control our temperature settings are connected devices after all, and how seamlessly they have worked so far. Maybe too seamlessly.
I've changed the name for the Nest in the app.


With the rapid development of the Internet of Things, my experience is likely to become increasingly common. We are on our way to housing devices that quietly exist, with no sign of connectivity. These devices, which seamlessly function without you even realizing it, are powerful connected computers tucked in corners and mounted on our walls.
How does the new FiOS Gateway router and MyFiOS app update fit in here? Through the app, I find it incredibly convenient to be able to control and monitor the devices on my home network from anywhere. It's a tremendous advantage as parent with a kid who is becoming more tech-savvy than I am.
The week we released the update, Rahul told me during breakfast, "Do you know that from next week on my whole class is going to despise you for what you have done for parental controls."
I smiled and left for the office, feeling in complete control of my home network.
Later that day, I got a call from Rahul. "I am in a meeting," I auto replied. He proceeded to bombard me with text message after text message to switch his game room TV on. So I did, from my office.
Sitting there I jokingly pondered, "I have total control. What control?"