Let's make a difference, we can make a difference.
Corporate Social Responsibility impacts your life, career and community.

 
Full Transparency
More of our content is being permanently logged via blockchain technology starting [10.23.2020].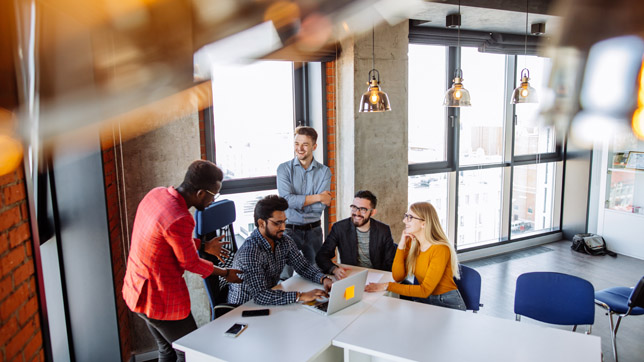 The environmental and social challenges facing us today call for new solutions, and corporate social responsibility is how Verizon is at the forefront of delivering them. We're always looking at ways our technology and people can build a better future. Social responsibility is instilled into who we are and how we operate. We are reminded of this bigger picture every day as in our  Credo and our Purpose:
Credo: "We are good corporate citizens and share our success with the community to make the world in which we work better than it was yesterday."
Purpose: "Deliver the promise of the digital world by enabling people, businesses and society to innovate and drive positive change."
We know our technology and resources are a unique contribution to the communities we serve. Here are some ways we drive positive change and you can read more in our 2018 Corporate Social Responsibility Report:
 
Since 2012, we've been supporting students through Verizon Innovative Learning. This program provides free technology, internet access and hands-on learning experiences that give under-resourced students an

education

. By 2021, we aim to reach 3 million middle school students with this program.

We've donated nearly $115 million to disaster recovery and community projects in 2018. In keeping with our commitment to

disaster response

, we launched an

Emergency Resource Center Hub

that provides updates on our response to natural disasters from wildfires to earthquakes and hurricanes.

In 2018, V Teamers have

volunteered

nearly

200,000 hours

to nonprofit causes. Through our

Matching Gifts Program

, millions of dollars were donated from the V Team to charities and educational institutions.

Across

36 countries and territories, over 27,000 employees

participate in our environmental stewardship, the Verizon Green Team.
The ability to deliver the promise of the digital world relies on the talent, commitment and engagement of the V Team that includes over 144,000 employees worldwide. Check out a few ways social responsibility impacts the lives of our team:
We work hard to instill

diversity & inclusion

in our culture. In 2018, we earned numerous awards and were recognized for our efforts. A

few include

the Top Companies for Executive Women list, 100% on the 2018 Disability Equality Index as well as the Corporate Equality Index and the Hispanic Association on Corporate Responsibility Award.

We engage and empower our

Employee Resource Groups

that help their members celebrate common ties, network, act as mentors, learn and give back to the community.

Former members of the

U.S. Armed Forces

have the talent and skills that are aligned with our needs. In 2018, we were named the

top Military Friendly company

and hired 1,122 veterans to a team that already has over 10,000 veterans serving our customers.

Health, wellness and safety are fundamental to our success. That's why we have comprehensive

benefits

for V Teamers such as EAP programs, high-quality healthcare a focus on fitness and more.

Eligible employees are also provided eight weeks of paid leave to bond with their newborn or adopted child.
We are proud of our positive impact in 2018 and look forward to evolving our efforts in the coming years.
Check out the full 2018 CSR Report.