MAKERS announces speakers for The 2020 MAKERS Conference, Feb 10-12 in Los Angeles
Judy Blume, Katie Couric, Kimberlé Crenshaw, Tony Hawk, Anita Hill, Katie Hill, Lydia Polgreen, Mj Rodriguez, Gloria Steinem, Kathrine Switzer, Olivia Wilde and Anne Wojcicki among those to take the Conference stage
Full Transparency
Our editorial transparency tool uses blockchain technology to permanently log all changes made to official releases after publication.
More of our content is being permanently logged via blockchain technology starting [10.23.2020].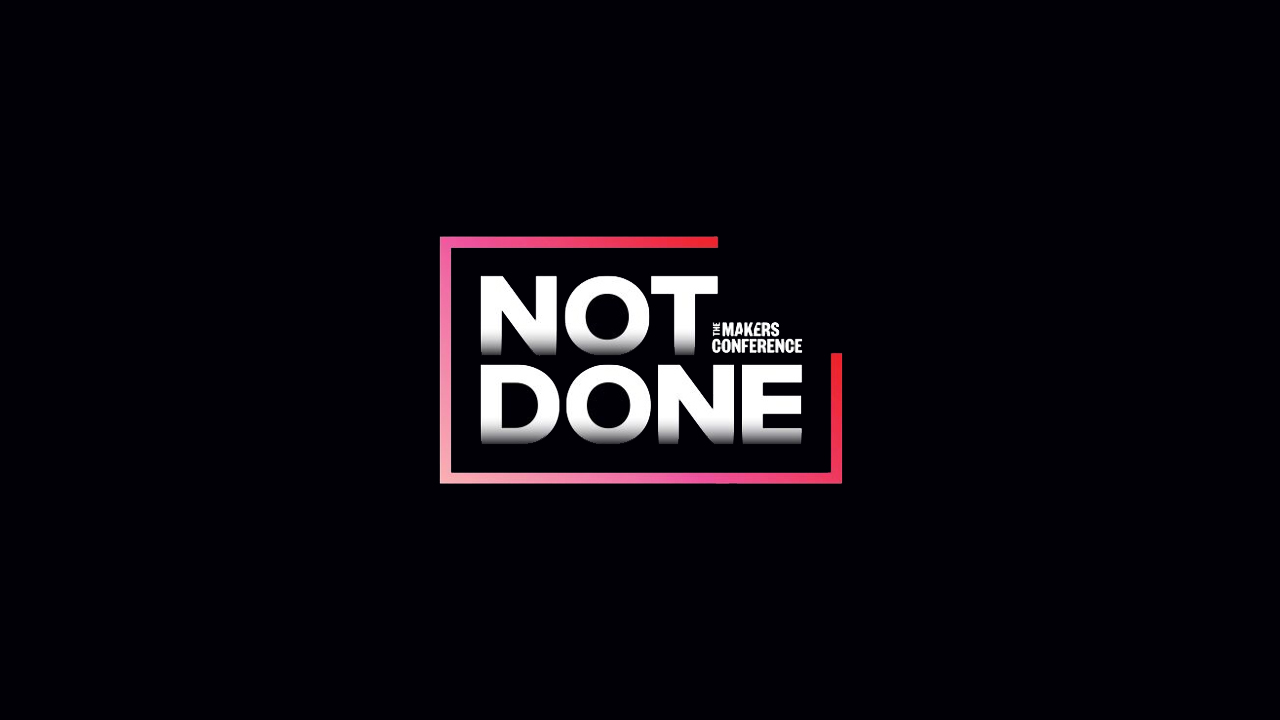 NEW YORK, NY - January 21, 2020 - MAKERS, Verizon Media's brand dedicated to accelerating the women's movement, today announced the initial talent lineup for The 2020 MAKERS Conference, which will take place February 10-12th at the InterContinental Los Angeles Downtown. The conference will stream via MAKERS.com and be promoted across the Verizon Media ecosystem.
The MAKERS Conference, now in its sixth year, is a global leadership event that convenes the most powerful names in business, entertainment, tech and finance to explore ways to advance equality in the workplace. This three-day experience provides the inspiration that moves people to action via provocative conversations, compelling storytelling and onstage pledges to promote change.
MAKERS will welcome dozens of influential leaders and newsmakers to the stage, including: Author Judy Blume; 11-year old skateboarder and Olympic-bound Sky Brown; Journalist and Author Katie Couric; Lawyer, critical race theorist known for developing the theory of intersectionality Kimberlé Crenshaw; CEO and Founder, Ghana Bamboo Bike Initiative, Bernice Dapaah; Founder, Well Read Black Girl, Glory Edim; Climate Activist and Rhodes Scholar Wanjiku Gatheru; skateboarding legend Tony Hawk; Attorney, Educator and Chair of the Hollywood Commission, Anita Hill; former Congresswoman Katie Hill; Chief Operating Officer, The New York Times, Meredith Levien; CEO, Dallas Mavericks, Cynthia Marshall; Editor-in-Chief, Fast Company, Stephanie Mehta; HuffPost Editor in Chief Lydia Polgreen; Author and Creator, Gabby Rivera; Actor and Activist, MJ Rodriguez; Author and Activist Gloria Steinem; Host of Recode Decode and Pivot Podcasts, Vox Media Podcast Network, Kara Swisher, Iconic Marathon Runner Kathrine Switzer; Journalist and Author, Rebecca Traister; Actress, Director and Activist Olivia Wilde; and CEO and Co-Founder, 23 & Me, Anne Wojcicki. More speakers will be announced at a later date.
Inspired by the suffragettes and passing of the 19th Amendment 100 years ago, juxtaposed against the work that's still left to be done in 2020, the MAKERS Conference "NOT DONE" theme encompasses what's next in the women's movement. Issues including: intersectionality, microaggressions in the workplace, representation in Hollywood, women in sports and climate crisis will take center stage, and serve as a rallying cry, as MAKERS embarks on a year-long campaign celebrating women today, a century after getting the right to vote.
"This year's MAKERS Conference theme 'NOT DONE' epitomizes where we are in the women's movement. The right to vote? Become CEO? Serve in combat? Travel to space? Done. Equal pay? The ERA? Reproductive rights? Madame President? Not done. As we continue to make progress in advancing the movement towards equality, there is still more work to be done," said Dyllan McGee, founder and executive producer of MAKERS. "In true MAKERS Conference tradition, attendees can expect to hear new dialogues and fresh perspectives to drive action toward gender equality from the world's top leaders, both men and women alike."
"At MAKERS, we believe in the power of every voice and are dedicated to creating a digital world that drives positive change. We are so proud that MAKERS provides a platform for groundbreaking storytelling," said Guru Gowrappan, CEO of Verizon Media. "Together, we have the opportunity to create a chorus of voices dedicated to instituting change and much-needed dialogue around the women's movement."
Sponsors of the 2020 conference include Verizon, Procter & Gamble, PwC, and Facebook, with lululemon as the official wellness sponsor.
The 2020 MAKERS Conference will also welcome back members from the powerful, growing MAKERS@ board ­– a network of companies who are celebrating and empowering their female employees by partnering with MAKERS. 2020 MAKERS@ partners include: 23andMe, Ad Council, Adobe, Athleta, BBDO, Bloomberg, Cognizant, Engine, Getty Images, Facebook, Google, Hanover Insurance Group, Hilton, IAB, iHeart Media, Kaiser Permanente, Kaplan Hecker & Fink, Lesbians Who Tech, LinkedIn, Live Nation, L'Oreal, lululemon, Mailchimp, Mattel, McKinsey & Company, McDonald's Corporation, Morgan Stanley, OAAA, Ogilvy, Omnicom Group, Oracle Data Cloud, P&G, Participant Media, PayPal, Pivotal Ventures, Prophet, PwC, R/GA, Rich Talent Group, Sleep Number, Stitch Fix, WarnerMedia, Uber, UBS, UMWW, Verizon, Verizon Media, Viacom, Visa, Zambezi and Zenith Media.
In 2019, Verizon Media launched MAKERS India, designed to accelerate the women's movement in India. The launch came at a pivotal moment in the women's movement in India, championing issues like gender equality and inclusivity in the workplace. MAKERS India will amplify the voices of women breaking down cultural and societal barriers.
For more information on MAKERS and The 2020 MAKERS Conference follow @MAKERSwomen on Twitter and Instagram and follow MAKERS on Facebook at Facebook.com/MAKERSwomen. Join the conversation online with #MAKERSConference.
"This year's MAKERS Conference theme 'NOT DONE' epitomizes where we are in the women's movement. The right to vote? Become CEO? Serve in combat? Travel to space? Done. Equal pay? The ERA? Reproductive rights? Madame President? Not done. As we continue to make progress in advancing the movement towards equality, there is still more work to be done," said Dyllan McGee, founder and executive producer of MAKERS. "In true MAKERS Conference tradition, attendees can expect to hear new dialogues and fresh perspectives to drive action toward gender equality from the world's top leaders, both men and women alike."