Marathon Training Tips & Grandma's Marathon Selfie Contest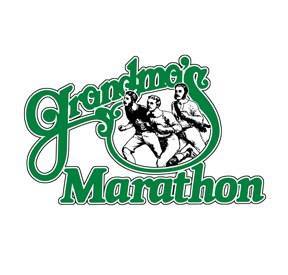 Summer is marathon season for thousands of runners. Grandma's Marathon in Duluth, MN on June 21 is in its 38th year and attracts novice and world-class runners. The weekend includes a variety of races from the full 26.2 mile marathon, to a half marathon and 5K run.
Preparing for a marathon, or any other race, is critically important. According to Mike Hendrickson, the Life Time Run Coach for Life Time Athletic in St. Louis Park, MN, the key to training for a marathon is building beyond a solid base run of around 10 miles, then adding these training components:
Building strength (running on hilly terrain, as well as adding some weight training)
Speed (add long tempo runs to get comfortable with being on the course for hours)
Taper (give your body recovery and rejuvenation time as the race gets closer)
Hendrickson says when people engage in activity groups, such as the run club, they tend to stay disciplined about training, have more fun workouts and exercise becomes part of their regular routine. He has helped prepare more than 100 members who have trained in the Life Time Finish Line 16 week program, geared specifically for Grandma's Marathon.
In addition to a coach or group, Hendrickson is an advocate of using running watches to keep metrics for marathon training. For him, they are more convenient to wear while running and battery life is never an issue. A variety of fitness watches and smart watches are available, and many integrate with other apps or software.
If you are attending Grandma's Marathon, you can register for email or text updates on participants with the Runner Tracking service powered by Verizon and share your memories by participating in the Grandma's Marathon Selfie Contest, both sponsored by Verizon. Tweet your marathon selfie with both the #Verizon and #GrandmasSelfie hashtags to enter the sweepstakes.
Hear more from Mike Hendrickson on marathon training and get more details on the selfie contest in this short video:
You can follow @lifetimefitness for more healthy lifestyle tips from Life Time and @grandmasmara for information on the upcoming marathon weekend.
For more Verizon Wireless news, subscribe via RSS feeds in the right rail.