Meet the Blogger: Angela Allen From Wicked Blog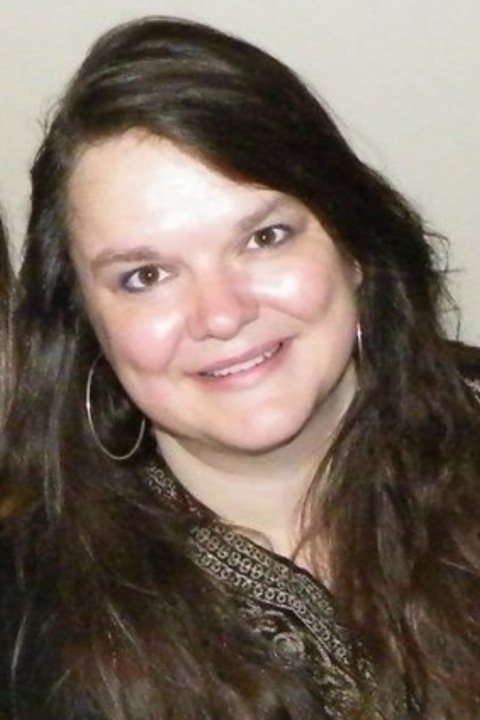 For this installment of our Meet the Blogger series, we chatted with Angela Allen from Wicked Blog and Living Small.
Give us a brief description of who you are and tell us about your blog.
First, I'm a writer. Second, I'm a marketing consultant and small business growth partner for my small business, entrepreneurial and not-for-profit clients.
On the personal side, I'm a voluntary simplicity nut -- and a tech geek -- which makes for some interesting conundrums in my life. I want things clean-cut and organized, but I also like cutting edge tools and old, low-tech information and scientific tools. For instance, I adore books (the real kind -- especially leather-bound tomes) and devices like spectrometers, refraction prisms, high-power magnets, magnifying glasses and counter-weight balances (think of the iconic symbol for justice -- that's the kind!). The range of my interests makes keeping my life simple a little challenging.
I keep two very separate blogs. One is WickedBlog.com where I wax poetic about technology, mobile lifestyles, marketing, real estate, tiny houses and politics. Granted, my WickedBlog lacks the very focus that I recommend my blogging clients have with their own blogs. WickedBlog is a sloppy, meandering creature. Rather than trying to focus it, I've accepted its warts and free-spirited nature and love it for what it is, rather than becoming frustrated with what it's not.
I developed a second, carefully focused, blog, LivingSmall.com, as way to encourage others to find their own way to personal/professional balance and to discover the joys of simple living.
Today is a tumultuous time to attempt simplicity, and I've been on this path long before it was a "movement" and before it was "cool." I predicted the tiny house movement and discussed it with my real estate clients and in real estate forums years before it started to become popular.
My desire to live small was so strong, I built my own tiny house in the center of a 25-acre swath of woods of Casey County, KY. I find living small a rewarding practice. LivingSmall.com is a blog that reflects my personal experiences with the journey to live simply in a complex world. It documents my experiments with simplicity -- those that fail and those that succeed.
What's your favorite part about being a blogger?
The world is my oyster. At this point, I have a loyal following and nearly every post I make gets good readership. I love having regular readers. I love accruing new readers. I like conversations with my readers. I like the interactivity of this style of writing -- something that's traditionally missing for writers. Blogging is more of a two-way conversation, and less of a podium-style speech.
What's one of your favorite or most interesting blogging moments?
When I first started blogging, I had an anonymous blog on a GeoCities site back in 1999. The first time people started reading my online journal of my struggles to survive on the farm in the middle of nowhere, and they started commenting and encouraging me, I knew I'd found my niche. I will always blog, and after more than 15 years of blogging, it's part of who I am.
What's your one "can't live without" app, device and/or accessory?
I'm so attached to my Samsung Galaxy Note 3, I can't imagine my life without it. It marries my love of handwriting and "low tech" with the high tech features of the S-Pen and the glory of a mobile hotspot and astoundingly accurate voice translating software, so I can "speak" my writing when I'm driving or when I have my hands too full. I never miss the opportunity to capture a thought, snap a story-inspiring photo, a note, or a snippet of dialog. It's a writer's dream and a techie's must have device. I love it, can you tell?!?
What's a good personal motto to live by?
If you don't love your work, you are either doing the wrong thing, or you are doing it the wrong way. Work occupies a great deal of your life -- it should be one of the most enjoyable things you do! If it's not, make some changes. Make them now!
For more Verizon Wireless news, subscribe via RSS feeds in the right rail.