Meet the Blogger: Stefanie Cornwall From Making of a Mom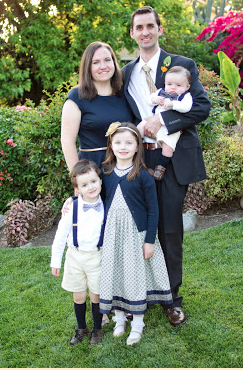 In another installment of our Meet the Blogger series, we chatted with Stefanie Cornwall, blogger, Android lover and writer at MakingofaMom.com.
How did you become a blogger?
I started my first blog in 2006 and it was a random assortment of anything and everything. Blogging was very different in 2006 and unfortunately, updates that were made to my blog took down my site and I was unable to restore it. After that, I took a couple years off from blogging. Then in 2012, I founded MakingofaMom.com, and I'm getting ready to celebrate my blog's two year anniversary!
What's your favorite thing about being a blogger?
I started my blog because I wanted a place I could connect with other moms and talk about real mom issues. I love to hear reader stories and connect with them through my blog. Blogging also has blessed my family and provided us many fun opportunities we've been able to enjoy together.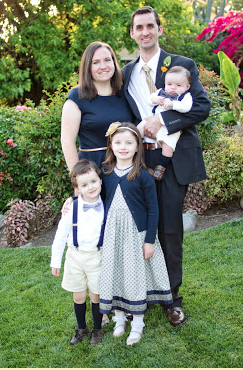 What's one thing your readers don't know about you?
I play the violin. I surprised my friends with my talent by playing the violin at a church Christmas party. Let's just say I don't like to play in front of people very often!
How do you use technology in your everyday life?
As a blogger, technology is basically my whole life because I'm always on my laptop or tablet. My mobile device literally goes everywhere with me because it's vital for me to communicate with people all day long. I connect with my readers and followers via Instagram and Twitter on a daily basis, and I usually do this with my mobile device. For example, I was reviewing the Samsung Galaxy Note 3 over the holidays, so I used it to snap fun photos of my ornaments and asked my friends and followers who had similar ones.
What's your must-have device or accessory?
My mobile device for sure! I love my Samsung Galaxy S3. I also need to have my portable battery pack. I'm constantly charging multiple devices on the go.
Is there a device or accessory you've been pining for?
In the fall, I reviewed the Jawbone UP and ever since then I've really wanted one of my own. I strategically planned every time I needed to charge the Jawbone UP so I could take it off when it wouldn't miss key metrics.
What are your favorite apps for kids?
I have a funny story…the other day my four-year-old son actually stole my tablet and was secretly watching Netflix while hiding behind a chair! So it's safe to say his favorite app is Netflix, but I'm a huge fan of Kidoodle.TV. I've created profiles for all my kids on it based on their ages. From there, the program selects shows appropriate for their age. I can also go in and turn shows on and off that I may not want them to watch. It's safer than safe to let my kids watch it and it puts the parent in total control.
Do you have any advice on kids and technology for other moms?
In my house, we embrace technology, but we also set limits on it. We use different time tracker apps like Kids Timer to set limits for how long our kids can play on the tablet. It's best to use something with an alarm so it can alert you and the kids that time is up. After the buzzer rings, they have to read their book, play outside, practice the piano, etc. I want our kids to have tech skills, but I also think it is important to set limits.
What was the last app you downloaded?
I recently downloaded the game Papa Pear Saga. A friend told me about it and I didn't download it at first because I was afraid I'd get addicted, but I eventually gave in. I'm so glad I did because it has become a hit with our whole family!
What tips do you have for anyone wanting to start their own blog?
I recommend getting involved with a blogger support group in your area. Other bloggers know what you're going through and are able to offer advice.
Connect with Stefanie Cornwall on Twitter @Making_of_a_Mom.
For more Verizon Wireless news, subscribe via RSS feeds in the right rail.