The ultimate tech guide for digital nomads
A list of the top tech to power the work-from-anywhere generation.
Full Transparency
Our editorial transparency tool uses blockchain technology to permanently log all changes made to official releases after publication. However, this post is not an official release and therefore not tracked. Visit our learn more for more information.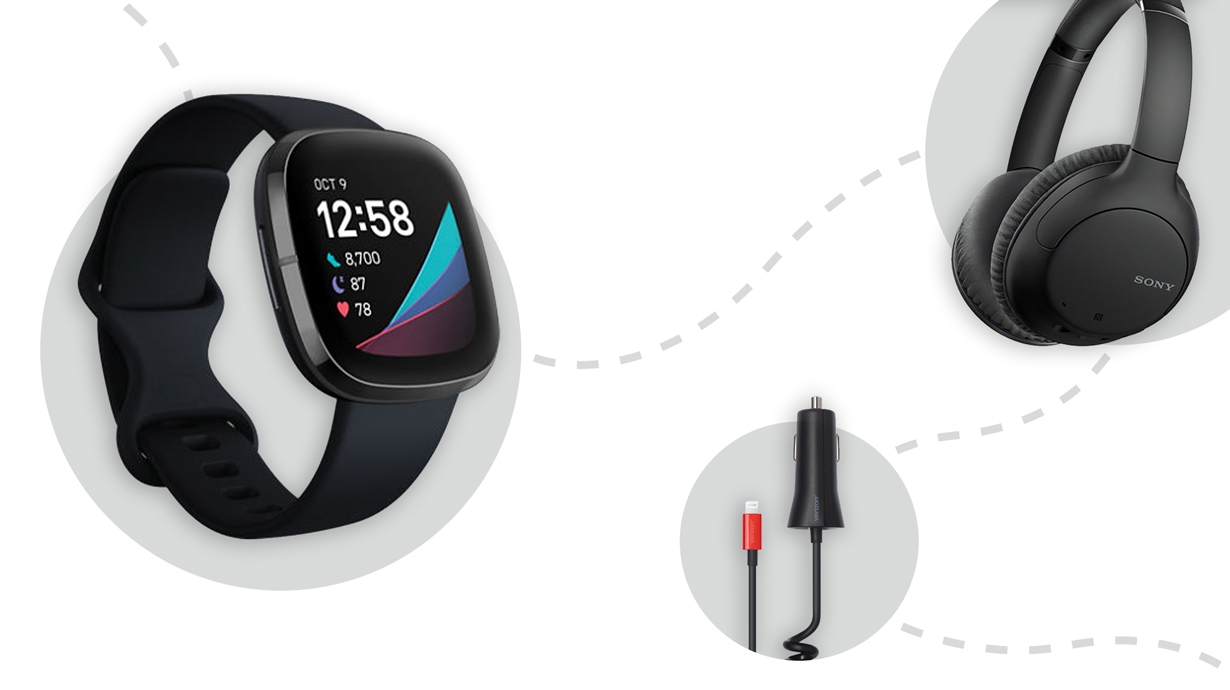 The number of digital nomads in the U.S. has boomed over the past year—from 7.3 million in 2019 to 10.9 million in 2020 and climbing. Trading the office cubicle for a coffee shop or an RV, this new workforce is helping to redefine the future of work as they work remotely, inspiring new incentives from state and local governments to attract digital workers and creating new remote-work business models that cater to their unique needs.
The only requirement? A good connection. With the right tech, you can still hit a deadline just like you did at the office. So whether you're a nomad newbie, an experienced pro, or you're considering taking the leap, we compiled the ultimate guide for digital nomads so you can stay powered up on the go with these must-have mobile devices.
Wi-Fi hotspots
In just a few taps, you can use your phone to connect a laptop or tablet and still allow a few friends to get Internet access if they're in a Wi-Fi jam. But if you're looking to do even more from your hotspot, Verizon just announced four new hotspot plans for smartphones ranging from a $20 Essential plan to an $80 Premium plan, depending on your needs.
You just need to decide how much premium data you'll need (check the chart below), depending on your type of work. If you plan to spend hours researching online and sitting in BlueJeans lessons for your life as a remote educator, look into the 150 GB Premium plan. Or if you only need to check in with clients a few times during the week, then check out the Plus plan with 50 GB of premium data.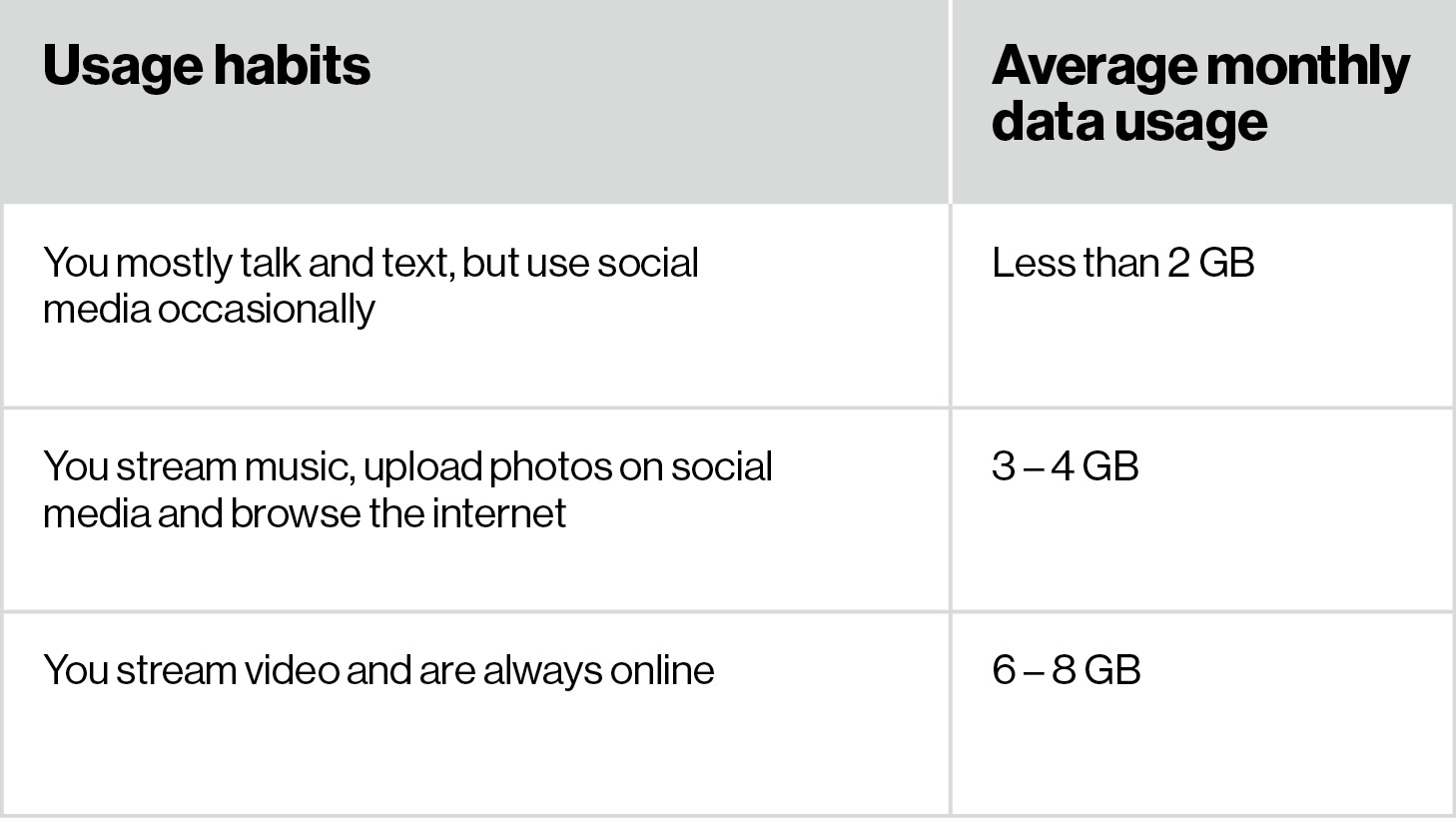 Mobile hotspots
Need more data for more people on the go?  Mobile hotspots are small mobile devices that are made for people on the move. Each device can easily fit into a backpack or briefcase and works with phones, tablets, laptops, smart TVs and more. What's the difference between a dedicated mobile hotspot and your phone's hotspot?  Dedicated mobile hotspots are a good choice if you're trying to power several mobile devices on the go, without tapping your phone's battery.
The Verizon Jetpack MiFi® 8800L by Inseego and the Inseego MiFi M2100 5G UW are Verizon's global-ready high-speed mobile hotspot devices. They're compatible with global data services in over 200 countries. They also both have universal chargers to make charging easy, can last up 24 hours on one charge and power mobile devices up to 50 feet away.
The MiFi 8800L (4G LTE) is ideal if you need Wi-Fi to power up 15 devices, while the MiFi M2100 (4G LTE / 5G UW) can manage up to 30 devices. That's enough to power a small family and all their streaming needs, offer Wi-Fi from a food truck, or serve a co-working group on the go.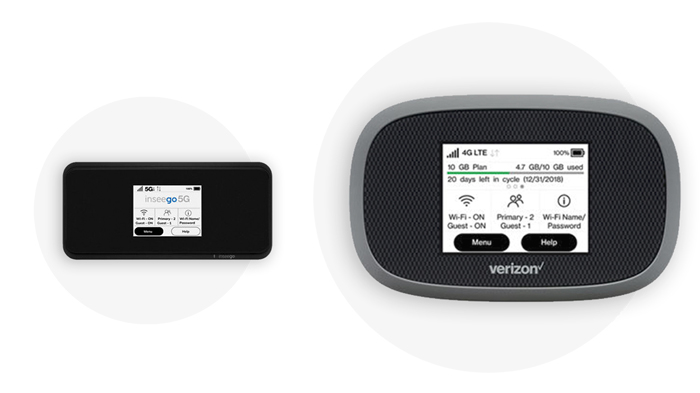 Shop Verizon Jetpack MiFi 8800L
Fitness tracker
Even if your idea of activity is more about hitting the beach than hiking Mount Everest, a fitness tracker is a good gear choice for any digital nomad. Keeping up some kind of routine while you're on the road is one of the unexpected challenges of this lifestyle. Plus, the FitBit Sense can also act as a digital wallet, and the fact that it monitors things like heart rate and stress levels can make it a great health tool when you're far away from your regular doctor.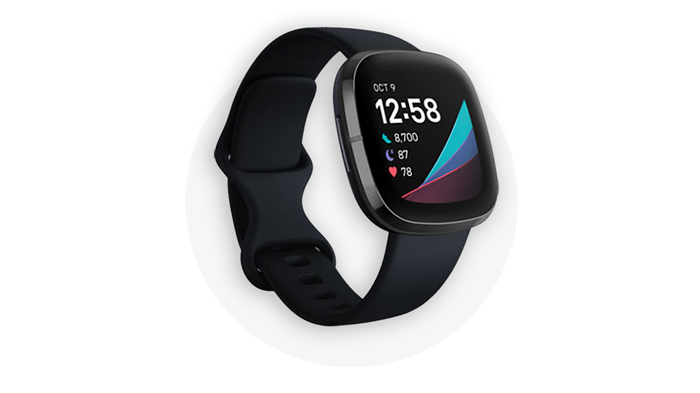 Bluetooth speakers and headphones
Bluetooth speakers are a staple in every household, whether your home is on wheels or in the suburbs. The JBL portable Charge 5 speaker can give you up to 20 hours of rich, clear music. It has a built-in power bank for your phone, and it's waterproof, making it perfect for work sessions on the beach or impromptu kitchen dance parties.
For those after-work beach parties, Verizon has the Anker Soundcore Rave Partycast Portable Bluetooth Speaker. It delivers 80 watts of power, so you can turn the bass up! This speaker is a perfect stand-in for having a surround sound system—so you can take movie night in an RV to the next level.
Working in a coffee shop sometimes requires cutting out the sounds of the coffee crowd. The Sony Wireless Noise-Canceling Headphones provide up to 35 hours of battery life and include a mic that allows for clear and crisp sound to come through, for when you need to share your amazing ideas in one of those less-than-exciting conference calls.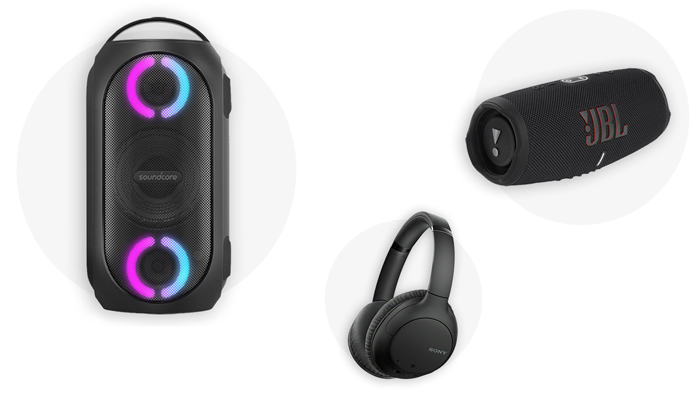 Shop Anker Soundcore Rave Partycast Portable Bluetooth Speaker
Shop JBL Charge 5 Portable Bluetooth Speaker
Shop Sony Wireless Noise-Canceling Headphones
Car chargers and car mounts
If your nomadic life is mostly in a car or RV, car chargers and car mounts help you stay connected even when you're navigating to new places. The Belkin Car Vent Mount PRO with MagSafe is safe, sturdy and durable, ensuring that while you're driving, your phone will stay within eyes' distance and arm's reach. It's an easy way to manage your GPS navigation maps, music and hands-free calls.
As for that car charger, you'll need a fast powerful charge. The Lightning Car Charger with Fast Charge - 30W, charges your smartphone 45% faster on average than other car chargers. It has a 9-foot coil cable so that anyone in the car can use it and a LED indicator that shows you when the charger is receiving power and is ready to be used.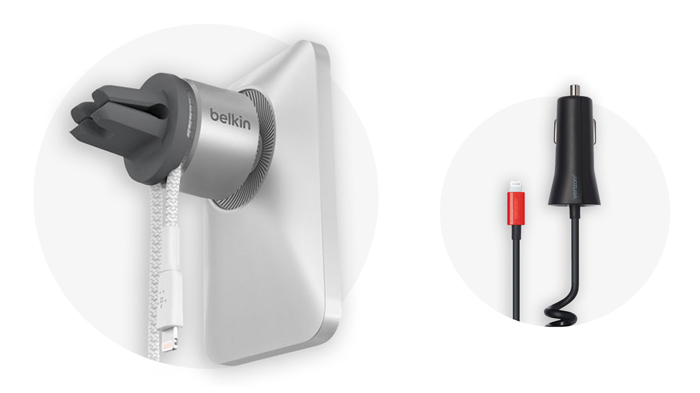 Shop Belkin Car Vent Mount PRO with MagSafe
Shop Lightning Car Charger with Fast Charge - 30W
Battery boosters
If you're running your business from your phone, you always need to know it's powered up and ready to go—especially if you're using your phone's hotspot. With Verizon's mophie powerstation wireless XL, you can charge your phone from this device up to two times between charges. It's lightweight and compact and can easily fit in your pocket.
If you need a little more power, try the Nimble 60W Wally Pro Wall and Portable Charger. You can charge two mobile devices while also having a positive impact on the environment because the Nimble charger is made from 72.5% recycled plastic. It's great on the go: Plug it into a wall to recharge it and your other mobile devices.