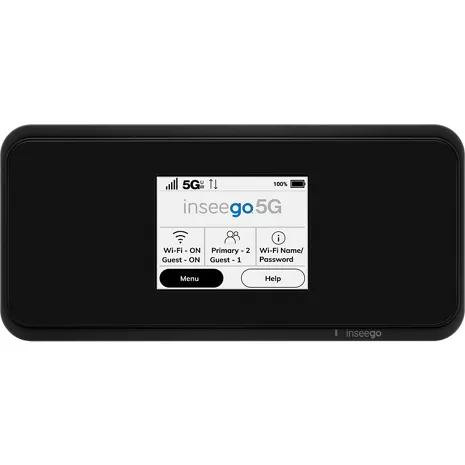 Overview tab selected 1 of 4
Overview Section Start
Introducing the Inseego MiFi M2100 5G UW, a 5G mobile hotspot with 4G LTE backup that delivers a seamless Gigabit experience.1 Connect up to 30 devices securely with enterprise-grade dual-band Wi-Fi or with a wired USB-C connection. Customizable user and security settings on the 2.4" touchscreen can be easily modified to meet your needs. The mobile app offers another way for users to connect and manage their device. Now with the coverage of 5G Nationwide and the unprecedented performance of 5G Ultra Wideband.1

This device supports 5G UW high-band (mmWave) only, 5G Nationwide and 4G LTE.
Reviews
37% of reviewers recommend this product.
Don't recommend this model
Same here 2 years 3 months, boots to Verizon screen. Piece of junk. Store can't do anything
These suck
Yes, I'd recommend this product.
Battery life is horrible use mine everyday for the last 6 months and then it just signed itself out today and says I have no internet and will not work anymore probably won't get one of these again
1. 5G Ultra Wideband available in select areas. 5G Nationwide available in 2,700+ cities.