One third of Americans will watch men's college basketball tournament on a mobile device
One third of Americans will watch men's college basketball tournament on a mobile device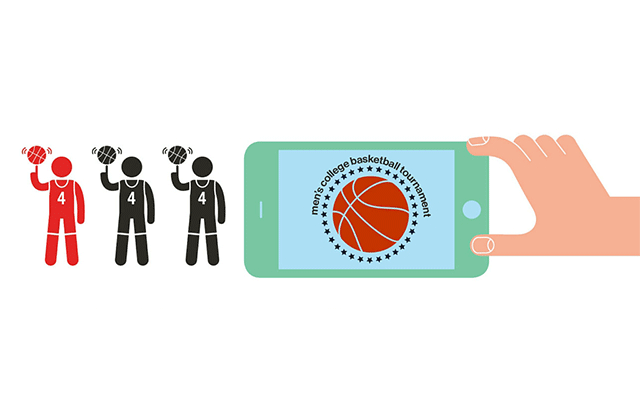 The men's college basketball tournament is just around the corner and 46 percent of Americans plan to tune in this March – including more than half of American men (59%) and Millennials (54%). Notably, one in three Americans will use a mobile device to stream a tournament game and/or keep track of their bracket, according to the survey.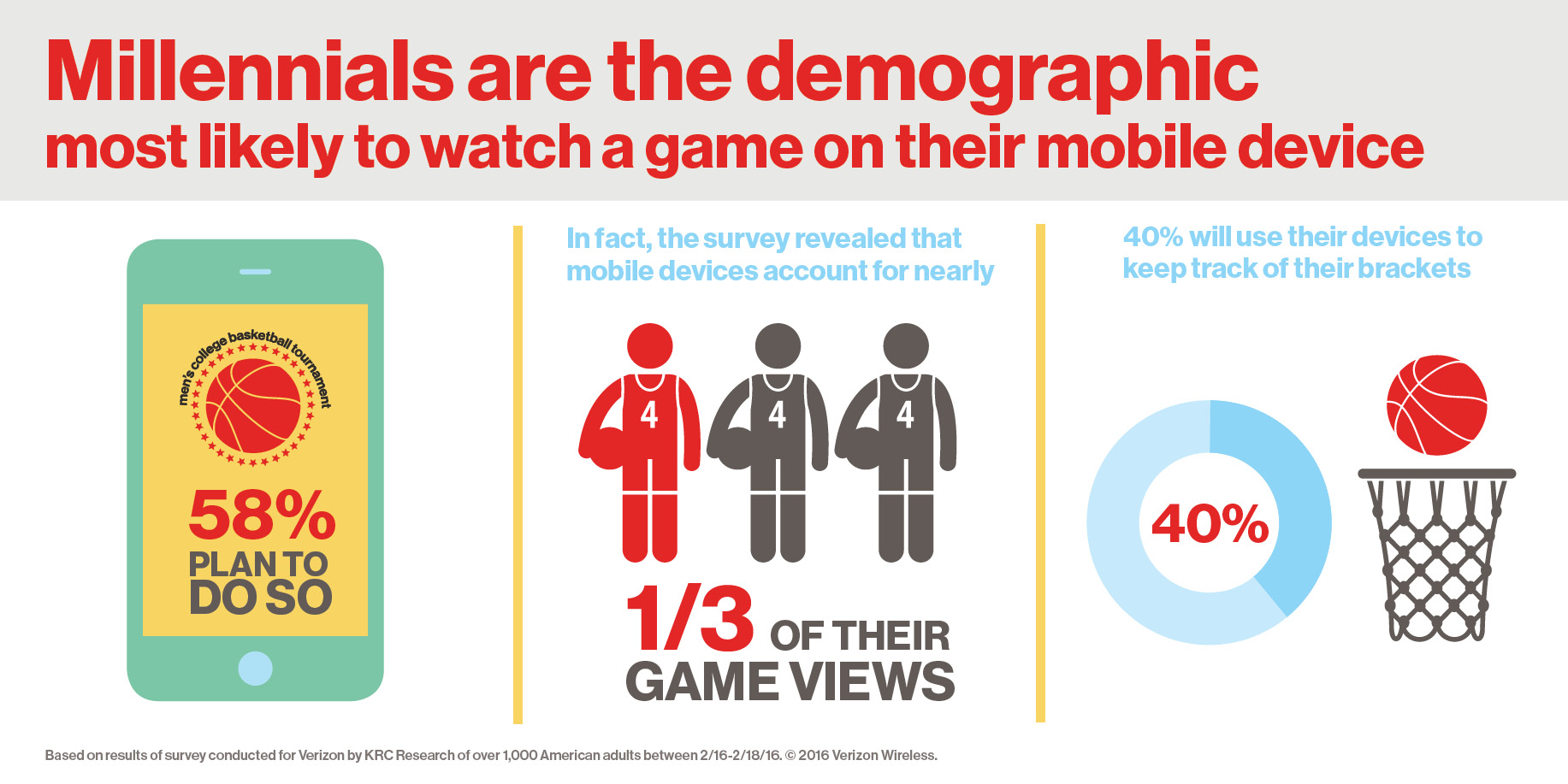 Millennials are the demographic most likely to watch a game on their mobile device, with 58 percent planning to do so. In fact, the survey revealed that mobile devices account for nearly a third of Millennials' game time views, with another 40 percent using their device to keep track of their brackets.
Being able to stream games and check brackets can have a big impact on a college basketball fan, but it can also have a big impact on their data allotments. Mobile customers who switch to Verizon will not only have the benefit of a more reliable network experience, but for a limited time can also receive up to $650 to pay off your old phone or contract.**
Customers can also enjoy more data for a limited time by receiving 24 GB of free data every year for life when they upgrade or activate a new phone with device payment on a size XL or larger Verizon Plan and keep the phone active on that plan.
*The survey was conducted Feb. 16-18 by KRC Research for Verizon.
**Trade-in must be in good, working condition and be worth more than $0. Line must remain active for 6
Trevor Thomas is Verizon's national corporate communications manager for wireless pricing, plans, and promotions. He writes about those topics and his own personal experiences with wireless technology.