One-touch make-ready: Taking the pole position
Full Transparency
Our editorial transparency tool uses blockchain technology to permanently log all changes made to official releases after publication. However, this post is not an official release and therefore not tracked. Visit our learn more for more information.
More of our content is being permanently logged via blockchain technology starting [10.23.2020].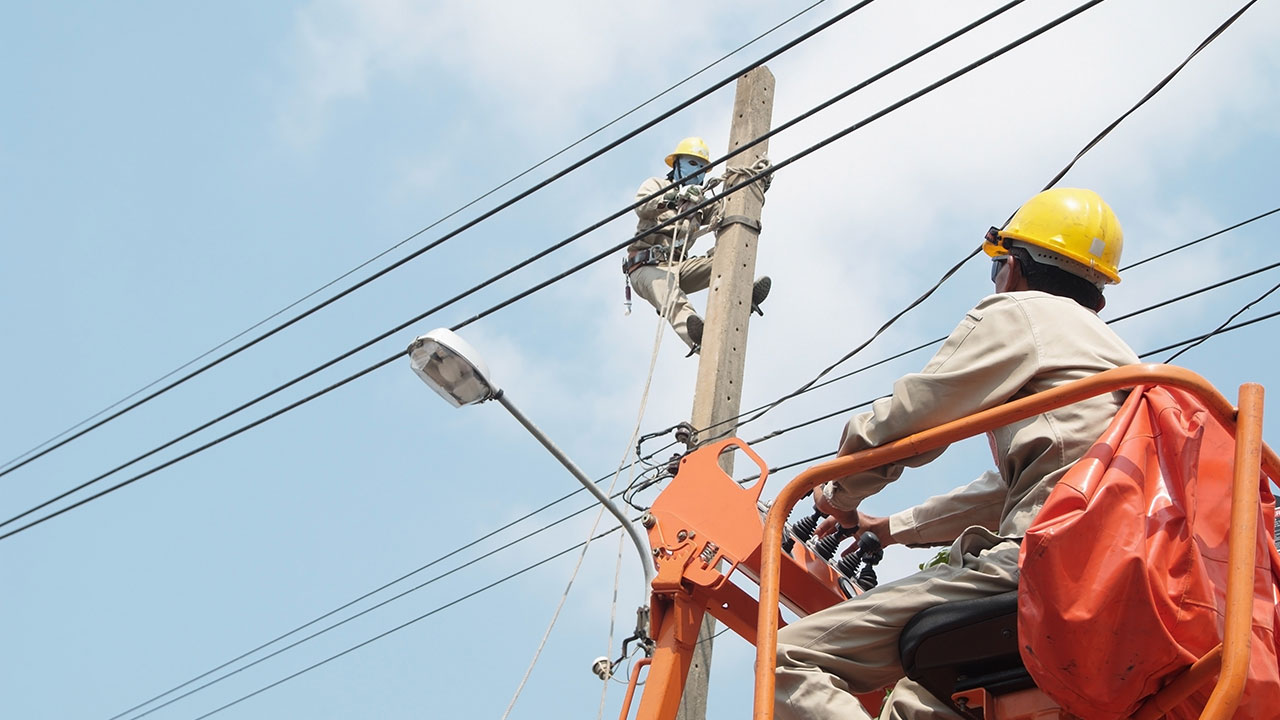 Deploying the next generation of broadband facilities – fiber and small cells – efficiently and quickly is critical to maintaining the U.S.'s global leadership in wireless. As we and others string fiber and deploy thousands of small cells, we need straight-forward, efficient processes.  The need for speed and for reasonable terms is essential as we seek to attach to poles, access rights of way, access buildings, and provide for backhaul – all the nitty-gritty work involved in deploying broadband on a wide scale.
Verizon is in a unique position to weigh in on how these issues affect deployment. We are one of the few broadband providers with experience both as a pole owner and as a wireline and wireless attacher to other people's poles. Within our wireline footprint, we own some poles and often attach to electric utility poles. Our competitive wireline operations also attach to poles, both in and out of footprint. As a nationwide wireless provider, we attach our equipment to poles owned by both Verizon and by other entities nationwide. With 4G densification and 5G – each of which relies on a dense network of small cell antennae – the pole attachment process becomes all the more important. As we roll out next generation wireless technology, we need practices and processes that will increase the speed and efficiency for getting new broadband facilities out in the field.
Unfortunately, in the past, we – and others – have faced delays in getting access to poles quickly and for a reasonable cost. And even after we get permission to attach our equipment to a pole and have completed the often lengthy and convoluted local permitting processes to install new facilities, we still have to work through the mechanics of actually attaching new facilities to a pole.
Under the current system, a new attacher must contact a pole owner to get permission to attach, wait for a survey, and then, wait some more as each existing attacher moves or adjusts their attachments – a process called "make-ready" (literally, making-the-pole-ready for the new attachment). Right now, this often proceeds sequentially, with multiple reviews and truck rolls for each of the providers already attached to the pole. It can take six months to a year – and piles of paperwork – to get a new attachment approved and placed on a pole.
Today, we're urging the FCC to make it quicker and easier to deploy broadband by introducing more efficiency to this often slow and painful process. Under the new proposal – called One-Touch Make-Ready – we suggest that new attachers should have the option of using pre-approved, licensed, and insured contractors to coordinate with all of the providers already attached to the pole and to do all the work to add a new attachment at one time. Instead of the current ungainly process, there would be one truck roll to make all of the adjustments to existing attachments and to add the new attachment. Just one disruption to traffic instead of multiple trucks. And to care for legitimate concerns about protecting networks and ensuring safety, the FCC could limit participation to qualified, licensed contractors who are approved by pole-owners, agree to abide by all applicable safety standards, and who, along with the new attacher, will indemnify pole owners and existing attachers if things go wrong.
We're encouraged that the FCC asked about One-Touch Make-Ready. It's just the type of common sense solution that can put the country's broadband deployment in pole position.
Watch our new video to learn more about One-Touch Make-Ready.
Sign up to receive updates from Verizon's public policy team in your inbox.