Operation Convergent Response delivers technology in action for first responders
Media contact(s)
Najuma Thorpe
732-427-2304
Verizon and Nokia host second annual immersive crisis response experience in Perry, GA

 
Full Transparency
Our editorial transparency tool uses blockchain technology to permanently log all changes made to official releases after publication.
More of our content is being permanently logged via blockchain technology starting [10.23.2020].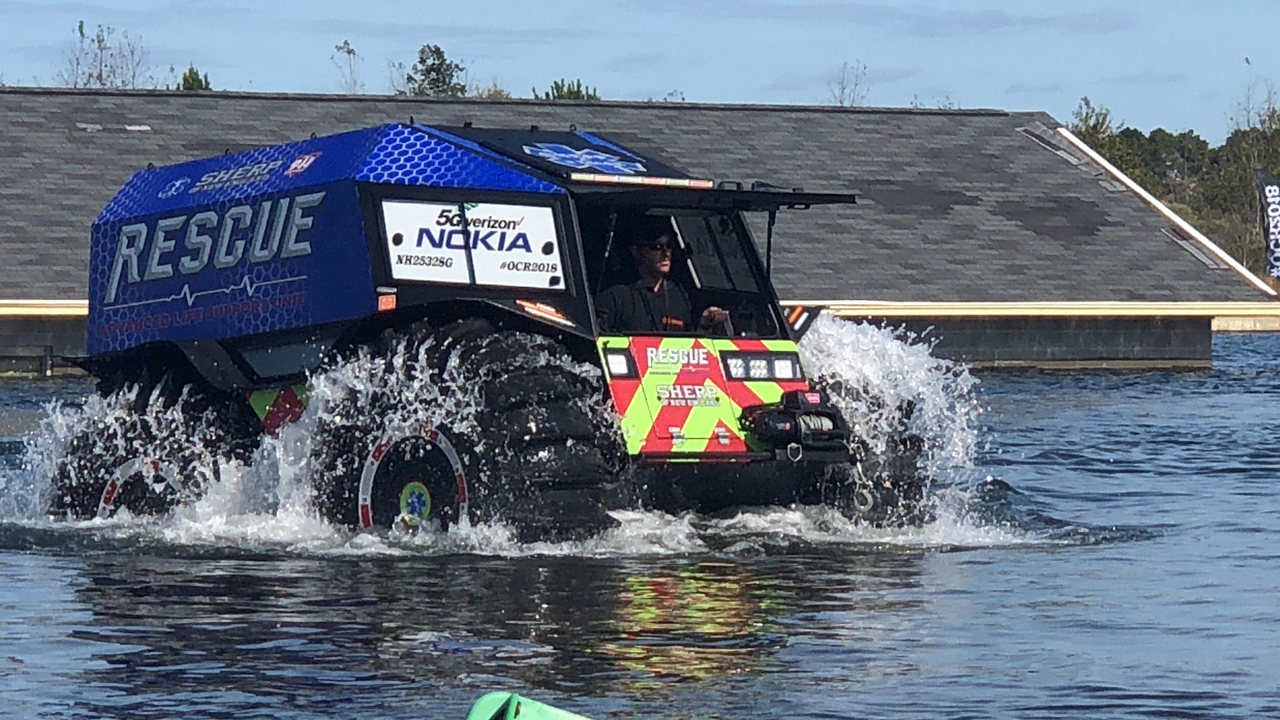 Perry, GA – Hundreds of first responders and industry partners gathered last week for Operation Convergent Response 2018 (#OCR2018), an immersive learning experience for first responders that shows them how emerging technology can be used to help them save lives. Every second counts during a crisis, and #OCR2018 attendees took part in activities designed to actively show them how various technology tools can be used in real-life situations.
Verizon and Nokia, in collaboration with the Guardian Centers and Aegex Technologies, hosted #OCR2018 at the Guardian Centers campus in Perry, Ga. In this, the event's second year, first responders had even more opportunities to see technology in action and learn from industry experts through live disaster demonstrations and industry-leading speakers. Further, the solutions showcase provided #OCR2018 attendees a chance to learn about the individual technology solutions behind each scenario. Attendees also participated in immersive learning experiences, including rappelling, driving an armored vehicle and more.
The scenarios demonstrated at OCR are realistic situations the law enforcement and society face, allowing attendees to evaluate how technology can be used. #OCR2018 underscores the commitment of all OCR partners to investing in innovation for public safety and engaging public safety professionals in experiences that can help them understand available technology.
"It's good for first responders to be able to see technology in use during real-life situations," said Major Sharif Chochol, Columbia County Sheriff's Office. "My department is currently implementing technology that I saw at last year's event, and this year we learned about more technology that can help the department. There's just so much here to see."
 "Technology can improve how first responders fulfill their mission, and Verizon provides the connectivity to enable that technology," said Nick Nilan, Verizon director of public safety product development. "For OCR, we work with our event partners, Nokia, Aegex Technologies and the Guardian Centers, as well as nearly 100 other technology providers, to showcase cutting-edge advancement in a variety of scenarios."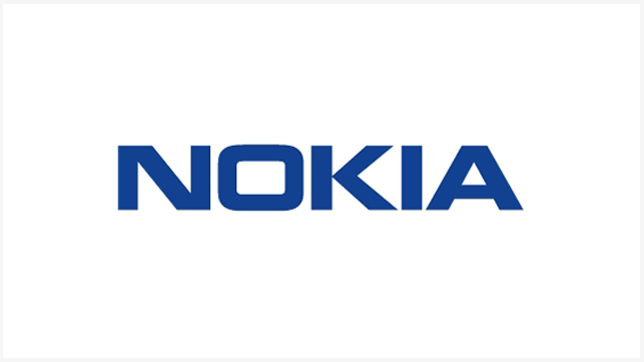 Technology in Action
#OCR2018 included seven realistic high-intensity crisis scenarios, including earthquake, active shooter, highway pile up, hurricane, nuclear detonation, helicopter crash and subway terror attack simulations. In addition to the live-action scenarios, an on-site trauma center and disaster response trailer were also engaged for several simulations.
Each scenario led participants through a potential crisis. For example, in the subway attack scenario, a man released a chemical into the air, a detonation is heard further down the tracks, and then the power goes out. Participants were led by the conductor down the train tracks, seeing role players around them fall victim to the chemical dispersal, until their path is blocked by a destroyed rail car. Finally, as they leave the main tunnel, participants come to a lighted area where they are able to observe the victim extractions, triage and treatment of the injured, and decontamination procedures.
At each scenario, first responders are able to see how technology can work together in emergency situations. In this scenario example, technology such as robotic snakes to search for victims, situational awareness devices for victim and responder location, inflatable tents for mobile decontamination and video surveillance were all deployed. Other scenarios include cell-site enabled drones and gas-detecting IoT sensors, which can be applied across multiple mission-critical situations to assist first responders.
Verizon Smart Communities Solutions
The active shooter scenario at #OCR2018 marked the unveiling of Verizon's new Real Time Response System and gunshot detection tools, both part of Verizon's Smart Communities suite of solutions.
The Real Time Response System integrates multiple data sources such as 911 dispatch calls, crime databases, video management systems, gunshot detection, gang databases, vehicle locations, and more to provide public safety officials with a consolidated, real-time operational view of what is happening in their city. This aggregated view, combined with critical data analytics, provides enhanced situational awareness and the ability to more rapidly respond to events.
Verizon's new gunshot detection product in partnership with ShotSpotter, the leading gunshot detection service, was also showcased at #OCR2018. After a gunshot is confirmed through the specially designed audio sensors, information containing the location, number of shots, and a clip of the audio is immediately communicated to law enforcement. These alerts provide critical information that allows first responders to rapidly and more safely respond to aid victims, collect evidence and help investigators apprehend offenders.
Verizon Public Safety Solutions
Throughout the scenarios, first responders saw how products in Verizon's application and device ecosystems, deployable assets and cutting-edge technology help drive a quicker, safer, and more secure response to an emergency. Network connectivity drives these innovations, and Verizon powers the nation's largest and most reliable 4G LTE network, covering more than 2.5 million square miles and more than 98% of Americans with a more than 450,000 square mile coverage advantage over the nearest competitor. Verizon's Responder Private Core, a software-defined network, intelligently manages traffic between commercial and public safety customers. Verizon also offers priority and preemption services and enhanced service management and control.
5G for First Responders
In addition to offering the nation's largest and most reliable 4G LTE network, Verizon is also leading the way to 5G, one of the fastest, most robust technologies the world has ever seen. 5G will deliver quicker downloads, a more powerful network and a massive impact on how we live, work and play. At #OCR2018 Verizon and Responder Corp. announced a 5G First Responder Lab to help maximize 5G applications for public safety. This lab will be a first-of-its-kind incubator that will give startups and other innovators access to 5G technology to develop, test and refine 5G solutions for public safety.
Nokia 3GPP compliant live 5G New Radio system was deployed at #OCR2018 to support the scenarios, including controlling drones that were used as part of the response during the helicopter crash scenario. 
Industry-Leading Speakers
#OCR2018 enabled attendees to hear from several emergency response leaders: W. Craig Fugate, former Federal Emergency Management Agency Administrator and emergency management director for the state of Florida; David Hall, former Navy SEAL and Purple Heart recipient, and consultant to the Department of Defense; Ken Graham, director of the National Hurricane Center; and William Bratton, former chief of police in Los Angeles and commissioner of police in New York and Boston.
Fugate, former FEMA Administrator, spoke to his career with hurricanes, including Hurricanes Sandy, Matthew, Ivan and Katrina. He also discussed the important roles of first responders, government, the private sector and bystanders in emergency situations.
Hall, a former Navy SEAL and Purple Heart recipient, focused on the importance of social media during emergency situations, calling out that social media is often hours ahead of traditional media in terms of information.
Graham, director of the National Hurricane Center, spoke to how improvements in technology have led to more accurate hurricane predictions for both the storm itself and storm surges, and how social science plays a role in hurricane response.
Bratton, former "top cop" in Los Angeles, New York and Boston, spoke to changes in law enforcement, stating that technology has revolutionized American policing. As Bratton stated, "tomorrow is happening today.