Palo Alto Selected as Primary Site for Verizon Data Analytics Team, Lab and Research Center
Full Transparency
More of our content is being permanently logged via blockchain technology starting [10.23.2020].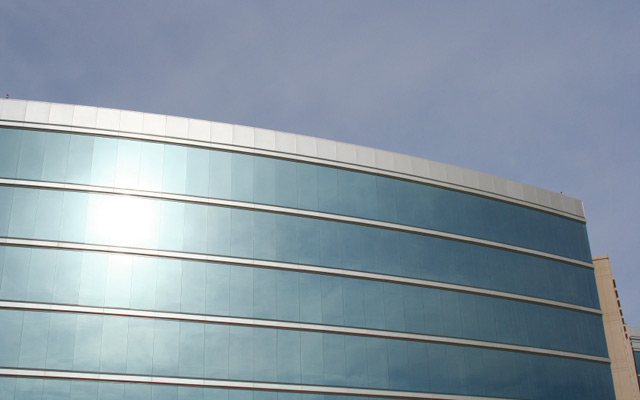 PALO ALTO, Calif. – Capitalizing on the specialized big data analytics talent in Silicon Valley, Verizon has selected Palo Alto as the primary site for its newly created data analytics team and labs. Activities at the new research and development center will help guide Verizon's strategic direction for data analytics, artificial intelligence and machine-learning activities.
"With the large base of big data and analytics talent in Silicon Valley, we are looking for the best and the brightest individuals who want the challenge of working on cutting-edge technologies," said Verizon Chief Data Scientist Ashok N. Srivastava. "We are working in a startup environment, but inside a large corporation, and there are very few such opportunities like this today. We have the opportunity to build intelligent systems based on recent advances in large-scale machine learning, analytics and the powerful computing technologies available today."
While the scope of the newly developed Verizon data analytics team is broad, one immediate charge is helping develop intelligent systems to improve the efficiency of many critical aspects of the company's infrastructure.
"Verizon runs some of the most complex networks in the world – both because of the sheer number of components involved and the extremely high degree of reliability and resiliency we require," said Srivastava, who has a Ph.D. in electrical engineering. "We are heading in the direction of building intelligent systems that can automatically sense issues and then use algorithms to make decisions in real time to address a problem before it becomes significant."
The new data analytics team will also help Verizon's business units develop innovative new products and services in areas such as education, healthcare and IT, and connected machines where intelligent systems can play a critical role. To learn more about Verizon's big data and analytics solutions, intelligent systems, machine learning, as well as trends contributing to the explosion in this field of data science, read Verizon's Big Data and Analytics white paper.
During the last three years, big data analytics has become one of the most sought after fields in the business world. Under Srivastava's guidance, the new Verizon big data analytics organization has hired more than 35 new employees, with most of those jobs located in Palo Alto at the labs and research center. Verizon will continue its hiring throughout 2014 for the remaining open positions.
"We look forward to adding new members to our team who have the same interest and passion as we do in this field," Srivastava said. "This also is a unique opportunity to join a company where new business lines can be created based on intelligent systems that are powered by big data and analytics."
Skill sets the company is seeking for the Verizon big data analytics team include those with data sciences background, Hadoop engineers, UI (user interface) and UX (user experience) engineers, Web developers and experts in large-scale machine learning. In addition to the job qualifications, Verizon is seeking employees who are innovative and interested in developing cutting-edge products and technologies. Individuals interested in joining the Verizon big data analytics team should go to www.verizon.com/careers for more information.
Verizon Communications Inc. (NYSE, Nasdaq: VZ), headquartered in New York, is a global leader in delivering broadband and other wireless and wireline communications services to consumer, business, government and wholesale customers. Verizon Wireless operates America's most reliable wireless network, with nearly 103 million retail connections nationwide. Verizon also provides converged communications, information and entertainment services over America's most advanced fiber-optic network, and delivers integrated business solutions to customers in more than 150 countries. A Dow 30 company with more than $120 billion in 2013 revenues, Verizon employs a diverse workforce of 176,800. For more information, visit www.verizon.com.
####