PawSox and Verizon Announce Marketing Partnership
PawSox and Verizon Announce Marketing Partnership
Verizon Fan Center to Be Located Inside McCoy Stadium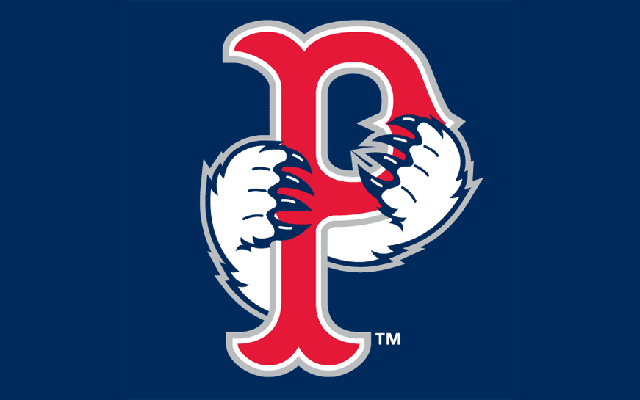 PAWTUCKET, R.I. – Ladies and gentlemen, boys and girls. Your attention, please: Just in time for the opening of the 2014 baseball season, the Pawtucket Red Sox and Verizon have announced a marketing partnership that features the opening of a Verizon Fan Center here at McCoy Stadium.
The center, located inside the stadium behind home plate on the second level, is a four-hundred-square-foot digital lounge where fans can relax and socialize before and during Pawtucket Red Sox games. It will include sofas, a mobile-phone charging station and four big screen TVs wired with FiOS TV service. The Verizon Fan Center opens today (April 3), opening day for the PawSox.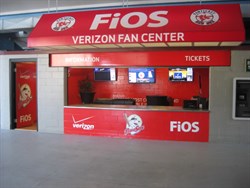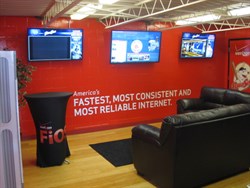 The center will be the new PawSox digital hub allowing PawSox fans Verizon FiOS Internet Wi-Fi access to interact and engage with other PawSox fans, and others. Other features of the new center will be live broadcasts of both PawSox and Red Sox games and a continuous feed of the PawSox Social Media Network. PawSox fans will be able to buy tickets to upcoming games. Fans also will be able to pick up in-game contest prizes and giveaways. Verizon representatives will be on hand before, during, and after games to demonstrate FiOS TV and FiOS Internet services.
"We are excited to unveil the new Verizon Fan Center at McCoy Stadium, which is sure to be a must-see destination each game for our fans," said Lou Schwechheimer, vice president and general manager of the Pawtucket Red Sox.
Allison Cole, Verizon president of consumer and mass business markets in New England, said: "We are thrilled to be joining the PawSox team. The PawSox and Verizon are both focused on providing outstanding value and entertainment to our Rhode Island fans. We hope to improve upon an already great ball park experience."
The marketing partnership also includes in-stadium signage and contest sponsorships during all 72 PawSox home games.
About the Pawtucket Red Sox
The Pawtucket Red Sox are the Triple A Affiliate of the Boston Red Sox and play 72 home games at McCoy Stadium in Pawtucket from April – September. Over the years PawSox teams have featured many of the greatest players in Red Sox history including Hall of Famers Jim Rice, Wade Boggs, Carlton Fisk and Dennis Eckersley along with current Red Sox stars Dustin Pedroia, Jon Lester and Clay Buchholz. Each season, the PawSox rank in the top 10 in attendance out of all the minor league teams in any sport in North America.
About Verizon
Verizon Communications Inc. (NYSE, Nasdaq: VZ), headquartered in New York, is a global leader in delivering broadband and other wireless and wireline communications services to consumer, business, government and wholesale customers. Verizon Wireless operates America's most reliable wireless network, with nearly 103 million retail connections nationwide. Verizon also provides converged communications, information and entertainment services over America's most advanced fiber-optic network, and delivers integrated business solutions to customers in more than 150 countries. A Dow 30 company with more than $120 billion in 2013 revenues, Verizon employs a diverse workforce of 176,800. For more information, visit www.verizon.com.
####