Please Fence Me In. Savings Right in Your Hands
Please Fence Me In. Savings Right in Your Hands
Visual 411 "Geo Fencing" Service Delivers Savings from Your Favorite Businesses to Your Phone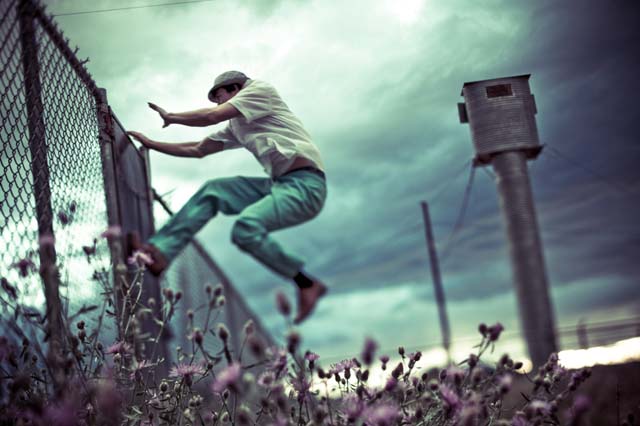 In the 1930's, a popular song had everyone singing about not being constrained by fences over the great range lands of America. Today, while we still enjoy our freedom, we like our deals too.  We are convinced you will enjoy being fenced in when you experience the "geo-fencing" capability of Verizon Visual 411. That term sounds a little wonky and really, as a user, you don't need to say it again. What's important to you is what the service offers – targeted coupon savings at your favorite businesses as selected by you.
When you tag a business as one of your "Favorites" V411 will notify you of coupons and deals from the business when new offers are released. Additionally, when you are close to the business, Visual 411 will ping you with any hot-off-the-press deals. To activate, simply launch V411 on your smart phone, search for one of your favorite businesses, click on the heart icon located on the upper left of your screen. When the heart turns to red, this business is now saved as one of your favorites! To review your favorite businesses, simply scroll to your list of favorites using the tool bar at the top of your screen. You may click on the red heart icon to remove that business from your list of favorites at any time.
When you "Favorite" a store like Macy's or JC Penney's and you are in the mall or close to the store, Visual 411 will deliver a coupon, if one is available, to your phone or tablet so you can save money!
Yes – that's right – you don't have to find the deals at your favorite stores…Visual 411 will find the deals for you. Talk about interactive apps!
It's one of many great features Visual 411 offers as a multichannel, integrated solution to provide free directory services. Visual 411 can be accessed via a smart phone app on both Apple and Android platforms, a mobile browser, on a tablet, laptop, desk top computer or with the FiOS TV widget.
With one click, you can look up a business address and phone number; find coupons and great deals; get maps and directions, weather forecasts, traffic reports and more. You can also share this information via email, SMS, Twitter, Facebook and Google Plus. Your friends will thank you for sending great offers their way!
Visual 411 is always free, as is the geo fencing service.  If you don't have the Visual 411 app yet – what are you waiting for?  It's easy to add and you'll enjoy both the convenience and the savings.