Powerful Stories: Helping Deaf Senior Citizens Stay Connected to Loved Ones
Powerful Stories: Helping Deaf Senior Citizens Stay Connected to Loved Ones
Staying Connected to Loved Ones is What Matters Most for So Many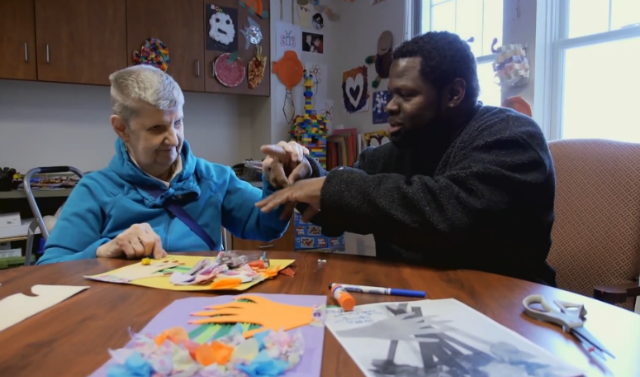 Inside the doors the New England Homes for the Deaf, you can find some of the most caring and inspirational people I have ever met.

It is the only facility in the Northeast that cares for senior citizens who are deaf, deaf-blind, and hard of hearing. Residents rely on video phones for staying connected with loved ones, and the caring staff utilizes video phone and Internet connected devices day and night.
 

The simultaneous use of multiple video phones and computers found throughout the home requires fast Internet speed and bandwidth. The staff at the Verizon Center for Customers with Disabilities helped to deliver a powerful solution to the Home.

Verizon Quantum is now supporting the staff's needs, and helping the residents stay connected to their loved ones. At the end of the day, staying connected to loved ones is what matters most for so many of the people that shared their stories in this video.