Recycling Rally Reaps Rewards in Northern Virginia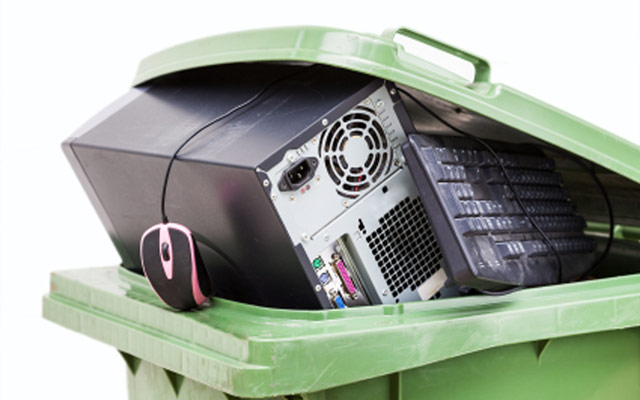 Well, the numbers are in, and more than 350 environmentally conscious northern Virginians brought 38,611 pounds of electronic and other waste to Verizon's fourth annual Recycling Rally at the company's Ashburn campus.  That's nearly 20 tons – the equivalent of three elephants, 30 cattle or 4,000 cats.  (Imagine the amount of kitty litter you'd need for them!)
Verizon Green Team members collected 71 pallets of unwanted TVs, computers, printers and a vacuum cleaner or two from employees, Loudoun County residents and at least one dog. 
The Ashburn Recycling Rally is part of Verizon's commitment to protect and preserve the environment by enabling the public to be green at work and at home.  The supplier disposing of the discarded items adheres to Verizon's zero-landfill objective, meaning the materials will be reused or recycled so that they do not end up in a landfill. 
These events are making a difference.  Over the past four Ashburn rallies, Verizon employees and the public have turned in nearly 120,000 pounds of waste.  That's 60 tons of waste that didn't find its way to landfills.  Since 2009, Verizon has held 46 of these types of events around the U.S, collecting nearly 740,000 pounds of waste.
For more on Verizon's commitment to sustainability, click here.