Staying Green During the Winter Blues
Staying Green During the Winter Blues
Recycling with the NJ/NY Super Bowl Host Committee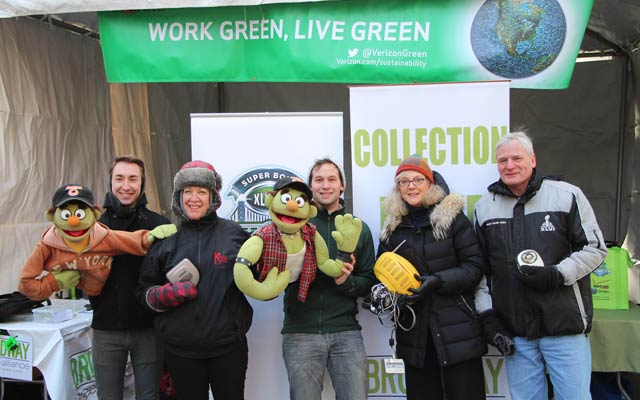 Do you have the winter blues? Fight the cold by going green. That is exactly what Verizon and its partners did during the polar vortex. In the heart of Times Square, the NY/NJ Super Bowl Host Committee, the National Football League, Verizon and the Broadway Green Alliance collected electronic waste to be recycled. 
To date, Verizon has collected more than 1.5M pounds of electronic waste from similar events across the country.    
You can catch some of Broadway's superstars who participated in this video and these photos. And stay tuned here for our next recycling rally. Until then, stay warm and green!