Verizon continues to upgrade Omaha's best network
Recent upgrades lead to testing results that show customers in Omaha have the best experience on Verizon's network
Full Transparency
No Updates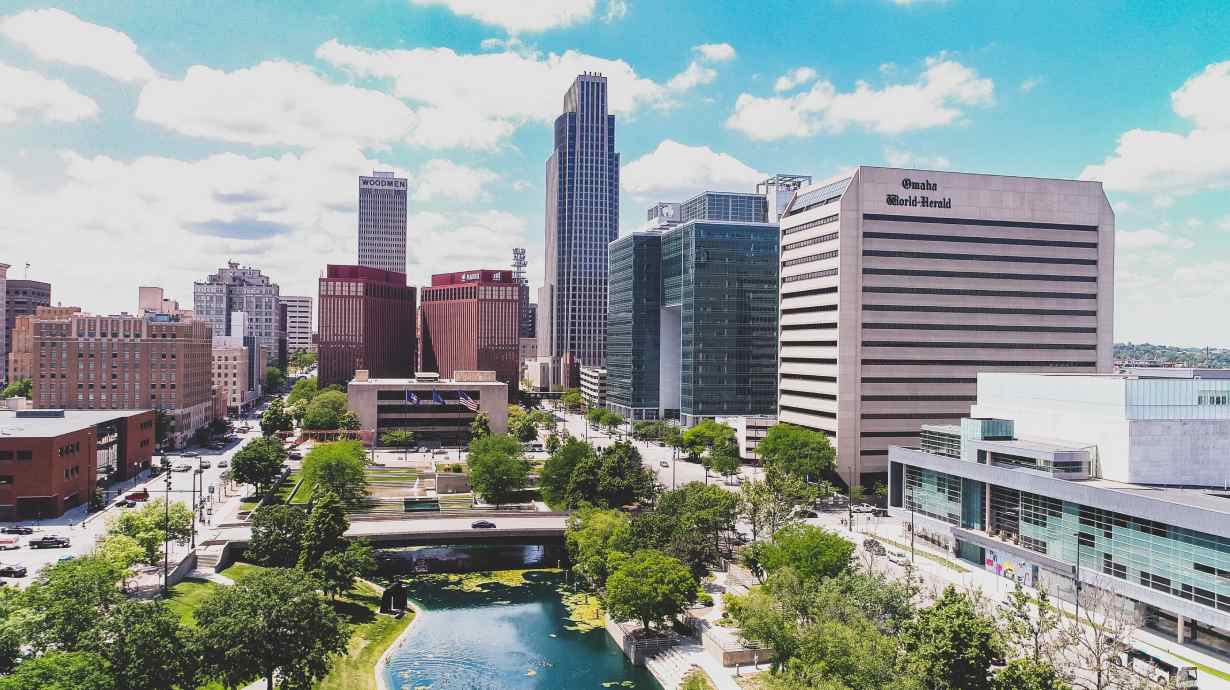 OMAHA, NE - Customers and visitors to Omaha, NE have the best experience when using the Verizon network, according to the nation's most rigorous scientific testing company RootMetrics®.   In the most recent test measuring performance of the major wireless carriers throughout Omaha, Verizon not only wins for overall network performance, but is unbeaten in every single category measured including accessibility, speed, reliability and performance in texts and calls.  Today's results show remarkable performance for Verizon customers in Omaha with Verizon's median download speed increasing 324% in the market since last year*. 
"Customers have come to expect a higher level of reliability and performance from their mobile network," said Dean Brauer, Vice President of Engineering and Operations for Verizon.  "We know our customers in Omaha count on our network and we work around the clock to ensure we are delivering the best service for them."
Network enhancements in Omaha
These top marks are a result of months of deploying new enhancements in the network for those who live in and visit the Omaha area.  Network engineers have been busy deploying 5G Ultra Wideband service on more than 60% of the Omaha network, and deploying additional capacity to more than 70 sites especially in the Omaha metro area to manage increased demand. 
Engineers have added three new small cell sites to the community increasing coverage and capacity at Elkhorn South High School, three new small cells near the Facebook facility on south Highway 50, and three new small cells near the Mission Hills area in Millard. Engineers deployed a new macro cell site in the Dahlman Neighborhood south of downtown Omaha and a new macro cell site in the Woodland Park area in northwest Omaha which add capacity and coverage in those areas.
When customers enter and exit Charles Schwab Field, home of the College World Series, they will be able to enjoy a more immersive experience with the addition of 5G Ultra Wideband service outside the stadium using Verizon's mmWave spectrum, its premium spectrum for high data use areas. 
One key element that differentiates Verizon's service for their customers is their ownership and use of fiber connections to cell sites.  Fiber optic cables are used to move data between cell sites and connect those sites to the rest of the network.  Verizon has increased the capacity on the fiber connections in many cell sites in the Omaha area so they can carry 10 times the amount of data.  These upgrades will continue throughout this year.
"With 5G, people are doing more things in more places with their wireless devices, and we now see Verizon Home Internet customers, who are using the same network infrastructure, using more data as well," said Brauer. "We've exponentially increased the capacity on our cell sites with all the C-band and mmWave spectrum we're using in the market, but we don't want the fiber connections to our cell sites to be a bottleneck that could slow the pace of data traffic moving around our network.  That's why we have increased those pipes as well. All of these enhancements are designed to provide an exceptional experience for our customers."
Services from the network customers rely on
For customers in Omaha, the additional coverage and capacity means more customers now have access not only to reliable, fast mobile service, but also Verizon Home Internet service, a different kind of home internet with truly unlimited broadband service and no data caps. It's ideal for anyone who wants super fast connectivity to stream, game or even work remotely.   Additionally, through Verizon Frontline, first responders in the Omaha area will also be able to experience the benefits of these network enhancements. So for customers living in or traveling to Omaha Nebraska, Verizon has a network they can count on.
*Rankings based on the RootMetrics® Omaha RootScore® Reports: 1H 2023. Tested with best commercially available smartphones on three mobile networks across all available network types. Your experiences may vary. The RootMetrics award is not an endorsement of Verizon.