Seaside Heights Elementary School to Benefit From Verizon, 'Jersey Cares' Volunteer Project
Seaside Heights Elementary School to Benefit From Verizon, 'Jersey Cares' Volunteer Project
More Than 160 Verizon Employees to Lend a Hand at Hurricane Sandy-Damaged Hugh J. Boyd Jr. Elementary School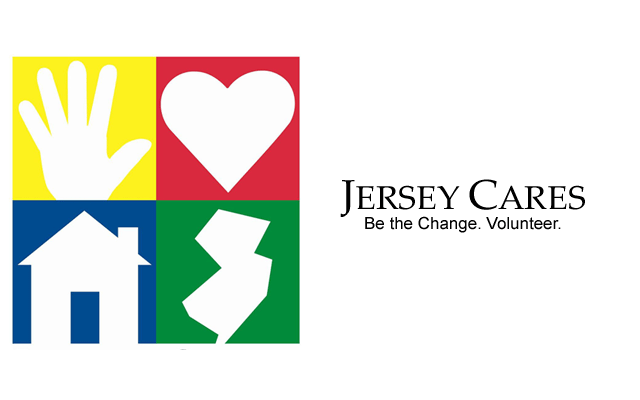 SEASIDE HEIGHTS, N.J. – The impact of Hurricane Sandy still lingers for the 230 students in grades pre-K through 6 at Hugh J. Boyd Jr. Elementary School.  The school building, located at 1200 Bay Boulevard, sustained severe flood damage from the storm, forcing students to attend classes at the regional high school.  Students hope to return to the restored school for the start of the 2013-2014 school year.
The school's restoration will get a boost on Thursday (March 28) when more than 160 employees from the Verizon Leadership Development Program, along with senior leaders from Verizon, participate in a day of volunteer work at the school, organized by Jersey Cares.  Seaside Heights Mayor William Akers also will be on hand.
The volunteers will paint classrooms; remove weeds and plant flowers around the school; build new picnic tables to create an outdoor learning environment; paint planter murals and paint line games on the school's blacktop to be used during recess; and build new benches to be installed along the Seaside Heights boardwalk.
"Hurricane Sandy affected everyone in New Jersey in some way, and this project gives our employees a great chance to contribute their time and talents to getting Hugh J. Boyd Jr. Elementary School back into shape," said Jayne Mayer, director of employee engagement at the Verizon Foundation.  "Through our partnership with Jersey Cares, Verizon is able to give its employees opportunities to support our communities."
The volunteers are part of an elite group of newly hired college graduates at Verizon who were chosen to be part of the Verizon Leadership Development Program.  The individuals represent the next generation of leaders for Verizon and are committed to being good corporate citizens and giving back to the communities that Verizon serves.
"We've embedded volunteerism into Verizon's leadership development programs," said Theresa Torres, director of workplace performance at Verizon.  "Our employees understand that we run to a crisis, not away.  As the future leaders of Verizon, it's important our participants embrace corporate responsibility early so that they continue to build on it throughout their careers."
Jersey Cares, a Newark-based nonprofit organization that coordinates volunteer opportunities and promotes civic engagement throughout  New Jersey, worked with the Verizon Foundation, the philanthropic arm of Verizon, to plan the volunteer event and to lead the day's activities.
"Many people want to help the shore region get back on its feet, and volunteering is a heartfelt contribution that provides a tangible result at the end of the day," said Brian Dean, executive director of Jersey Cares. "It's wonderful to see a company like Verizon give back by letting its employees spend a workday helping to strengthen our communities."
Mayor Akers said: "On behalf of the citizens of Seaside Heights, I want to thank Verizon and Jersey Cares for their volunteer efforts at Hugh J. Boyd Jr. Elementary School.  While our community continues to recover from the effects of Sandy, the dedicated work of these volunteers shows that Seaside Heights is on its way back and will be better than ever."
The Verizon Foundation is focused on accelerating social change by using the company's innovative technology to help solve pressing problems in education, healthcare and energy management. Since 2000, the Verizon Foundation has invested more than half a billion dollars to improve the communities where Verizon employees work and live. Verizon's employees are generous with their donations and their time, having logged more than 6.65 million hours of service to make a positive difference in their communities. For more information about Verizon's philanthropic work, visit www.verizonfoundation.org; or for regular updates, visit the Foundation on Facebook (www.facebook.com/verizonfoundation) and Twitter (www.twitter.com/verizongiving).
About Jersey Cares
Jersey Cares is a dynamic nonprofit organization that meets community needs by making volunteering in New Jersey easy and meaningful. Jersey Cares works directly with local nonprofit organizations and schools, identifying their needs and training volunteer leaders to manage projects that address them. Jersey Cares volunteers have provided thousands of hours of service to communities, including: mentoring troubled teens, reaching out to isolated seniors, working with the mentally and physically challenged, restoring the environment and assisting children with their schoolwork. Jersey Cares offers meaningful volunteer opportunities that showcase the rewards of civic engagement and address some of our communities' most serious needs. For more information, please visit www.jerseycares.org.
About Verizon
Verizon Communications Inc. (NYSE, Nasdaq: VZ), headquartered in New York, is a global leader in delivering broadband and other wireless and wireline communications services to consumer, business, government and wholesale customers.  Verizon Wireless operates America's most reliable wireless network, with more than 98 million retail connections nationwide.  Verizon also provides converged communications, information and entertainment services over America's most advanced fiber-optic network, and delivers integrated business solutions to customers in more than 150 countries, including all of the Fortune 500.  A Dow 30 company with nearly $116 billion in 2012 revenues, Verizon employs a diverse workforce of 183,400.  For more information, visit www.verizon.com.
####