How Selfies & Mobile Technology Keep Me Accountable on My Fitness Journey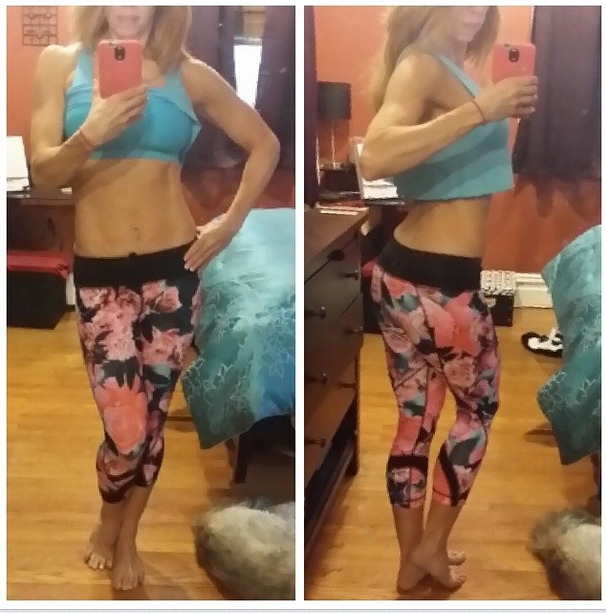 Are selfies just a fad or a form of self-expression? Call it what you want, but the "selfie" – a self-portrait that is typically taken with a smartphone camera and posted to social media – is here to stay. Not only have selfies become the backbone of our virtual identity, but they are a fun way to show the world our confidence, personality and fitness journey. There is no wrong way to take a selfie, but we talked to Tracy Holtzmann, a competitive bikini athlete, master trainer and creator of Sleek Body Method in St. Louis, MO to get some tips on how mobile technology keeps her accountable on her fitness journey.
I started my fitness career 32 years ago when I was 16 years old. Fitness is in my blood. I know what it takes to get in shape, and personal accountability has always been a well-recognized tool to help maintain a fitness regime or exercise plan.
In today's digital age, selfies have proven to be a powerful training tool that go hand-in-hand with this time-tested method of personal accountability. Here are a few ways we use mobile technology on our fitness journeys at Sleek Body Method:
Showing Progress
There are many ways to track progress and reassess goals, but nothing motivates me and my clients more than seeing a true reflection of current physique. With selfies, we can get an accurate view of that current physique, which can easily get compared to an earlier shot to see exactly where weight has been lost, muscle has been gained, etc. Since using selfies to show progress is such an important part of the journey, here are my top three tips for taking the perfect fitness selfie:
Wear form-fitting clothing to show off your figure, while not being overly suggestive. Try to snap shots in similar poses from similar angles so you can track your progress accurately.
Take a photo in a well-lit area so you have a clear picture showing all the details of your progress.
Mobile apps are here to make all our lives a little bit easier, so make sure you're taking advantage of them! Here are some of the apps I use to make my selfies better:

Pic Stitch: This easy-to-use app combines multiple images into one beautifully framed picture. Sometimes I use it with two pictures; an older one and a more recent one to track my progress. Other times I use two pictures from the same day, just different angles so I can see how different parts of my body are shaping up.
I'm very busy and don't always have time to edit and/or crop my pictures before posting them on my social media sites. So, I like using InstaSize because it allows me to post entire photos on Instagram without cropping.
Overgram is my go-to app for adding captions or words of motivation to my selfies.

Have fun! If you're having fun, your beauty and confidence will shine through – no matter what phase of your fitness journey you're in.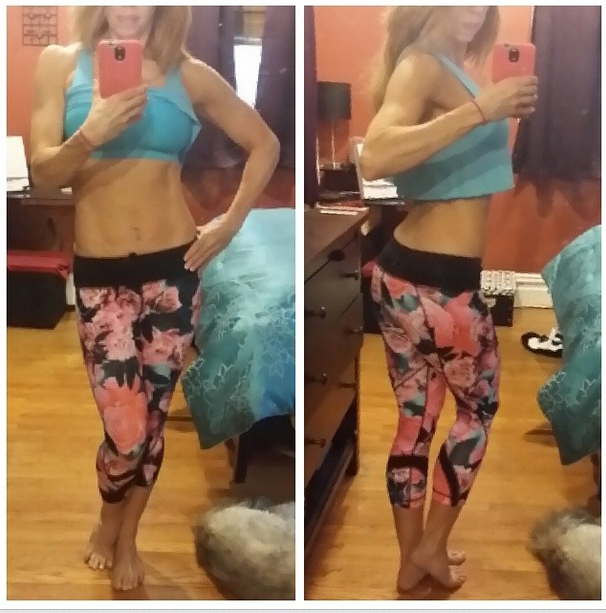 Staying Accountable
Sleek Body Method has a beautiful studio in the Soulard neighborhood of St. Louis, but there are some days when my clients can't make it in, so I will post the workout to the client section of the Sleek Body Method Facebook page so they can still get a workout in from home. If working out from home, I encourage my clients to post an "accountability selfie" on the Facebook wall. At Sleek, measuring our progress is essential and snapping a selfie – whether in the studio or not – helps keep us all accountable.
Getting Inspired
There are so many health conscious Instagram accounts and blogs on the Internet. They constantly inspire me to work harder and eat better. I hope by posting selfies of my own fitness journey that I'm able to inspire my clients and social media followers as much as they inspire me every day.
Perfecting the Movement
I often use my Samsung Galaxy Note 3 to post exercise moves on Instagram to explain and show proper form and breathing techniques for challenging movements like the marching pushup, Bulgarian split squats and deep bosu squats to name a few. With fitness, safety and proper form always come first, and social media is a fast and convenient way for me to share my expertise with my clients and social media followers.
For other fitness tips and to follow Tracy's fitness journey, check out her blog.
For more Verizon Wireless news, subscribe via RSS feeds in the right rail.