Teen Dating Violence Awareness: A Partnership For Social Change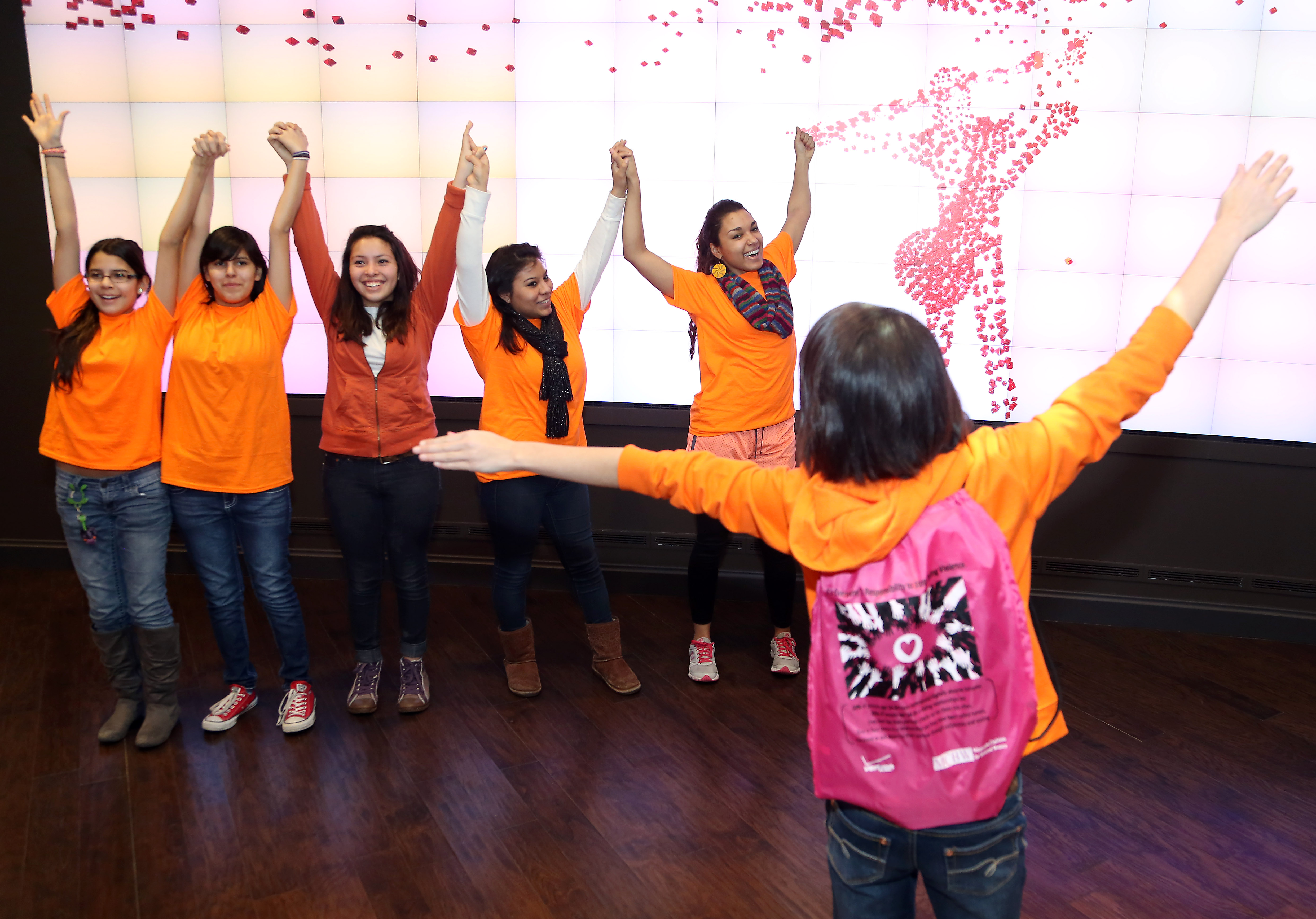 February is Teen Dating Violence Awareness month. One in four teens report physical, emotional or verbal abuse from a dating partner. The effects of teen dating violence hurt young people, their families, schools and communities.
To bring awareness to the issue, the Minnesota Coalition for Battered Women (MCBW) in partnership with HopeLine® from Verizon sponsored a day-long social change summit earlier this month at Mall of America in Bloomington, MN.
The summit gathered more than 70 youth leaders from across Minnesota to tackle teen dating violence and discuss healthy relationships in a peer-to-peer setting. MCBW and Verizon experts showed participants how to use technology and social media for social action and dating violence prevention. Education specialists from Mall of America's Verizon Destination Store loaned Droid ULTRA smartphones to each student and discussed phone safety. See more in this video:
The teens also participated in a mall-wide scavenger hunt ending at the Verizon Destination Store. Teens were tasked to create a powerful image using the store's interactive brand focal wall and share the image via social media.
"Technology is important to young people's lives," said MCBW program manager Katie Kramer. "They're learning how to use these tools to drive social change and think critically about images and messages they receive through technology every day. They had a blast exploring the Mall of America and the Verizon Destination Store."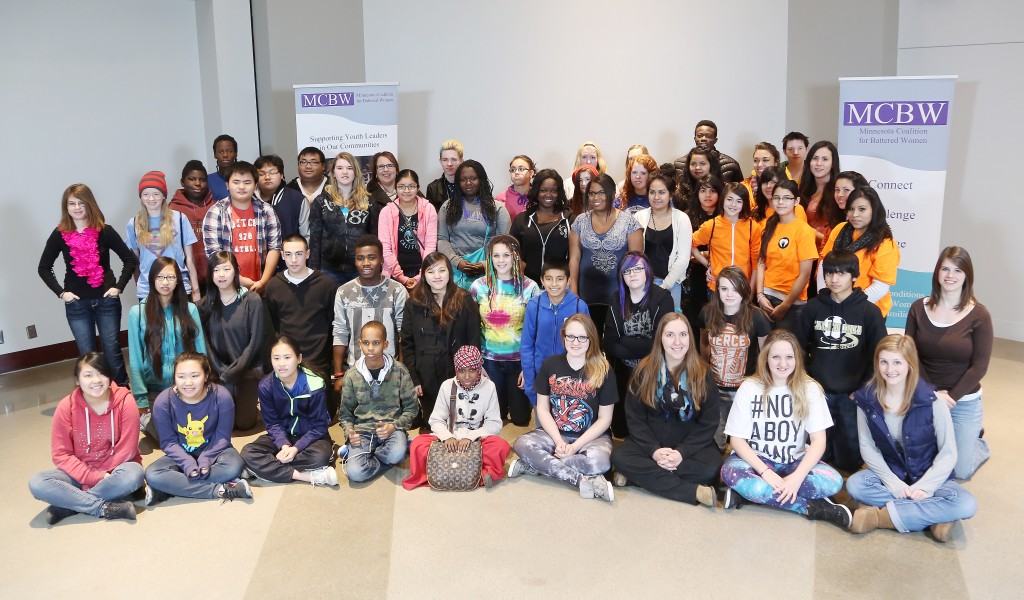 Teens from across Minnesota gathered to learn how to promote teen dating violence awareness and prevention using social media. Photo credit: Andy Blenkush
During the first half of March, the summit participants will participate in the "Real Love Is… " Social Change Tech Challenge. Using the hashtag #RealLoveIs on Twitter, YouTube, Instagram and Tumblr, participants will work to creatively engage their peers about teen dating violence. The top three entries will win grants from HopeLine from Verizon to implement the campaign in their communities.
The winning teams will be announced March 26 at MCBW's annual "Day at the Capital" in St. Paul, MN. This event will honor all participants and provide the student leaders an opportunity to discuss their plans and educate state representatives on this issue.
Groups participating in the "Real Love Is…" Social Change Tech Challenge include Bluff Country Family Resources, Hokah; Casa de Esperanza, Minneapolis; Community University Health Care Clinic, Minneapolis; Duluth Teen Council, Duluth; HOPE Coalition, Red Wing; Opportunity Neighborhood, St. Paul; Prairie Seeds Academy, Brooklyn Park; and Southwest Crisis Center, Worthington.
For more information about the Social Change Tech Challenge visit: www.mcbw.org and http://mcbw1978.tumblr.com/.
For more Verizon Wireless news, subscribe via RSS feeds in the right rail.